After many attempts and setbacks to launch a news-reading service aimed at mobile devices, Facebook is now rumored to finally take the concept to reality in the next few weeks. According to a Re/Code report, the product will be known as 'paper' and it could be a potential Flipboard killer which is also a mobile focused news-reading application. Facebook will likely launch people as a standalone mobile application or a web-based product formatted for mobile devices. Flipboard draws its popularity because of curates news stories from popular sources in a digital format all personalized to your specific interests. The man in charge of this new project is Facebook's product VP, Chris Cox. Cox's main ambition is to create a mobile experience that people would automatically wake up and scan each morning.
Mike Isaac from Re/Code explains how the project diverged from previous attempts to redefine the news feed:
"Like many Facebook initiatives, the Reader project originally began years ago as an idea to completely overhaul the News Feed itself, but after numerous delays and design refreshes, the project was split into pieces. Parts of the redesign made it into Facebook's March refresh of the News Feed, according to three sources, when the team had not finished what would eventually turn into "Paper." While this initiative has been Cox's pet project, CEO Mark Zuckerberg has also been directly involved (as he has final oversight over Facebook products), according to sources."
According to AppData estimates, Flipboard's Facebook application has 5.5 million monthly active users and 3 million daily active users. Those are big numbers in terms of conversion. The big question is would you actually use an app whose aesthetics are said to be that of like a newspaper? And then there is the competition. Android users already have pulse, google currents and news republic. These users did not readily adopt Facebook Home. I think for this to work and penetrate the market, Facebook needs to blow us us away visually. Ciaran Treacy posting on the NextWeb nails it by suggesting we don't want to visit Facebook for everything, despite their desire to be the internet's one-stop shop. She says:
"The problem is that neither has, or would work for Facebook. The reality is that people don't want a one stop shop for all of their online activities, especially with a company who have had notorious dealings with data-selling and profiling.
What the social network needs to realize is that the future of social is niche, you can't be everything to everyone. Twitter has fallen into Second Screen mode, working as a real-time accompaniment to TV and major events. LinkedIn is strictly professional. Google still trundles on with Google Plus, but is increasingly refocusing on its devices, looking more towards Apple and device integration. Each begins to fill a niche in our lives, offering diverse experience without too much overlap."
Facebook's recent tweak to its newsfeed actually resulted in a huge influx of traffic to various news sites, perhaps an indicator that Facebook can still play a part in news distribution. It's just that practical reality means they won't be the only dominant player.
Image credit via Flipboard/Facebook
Source: Re/Code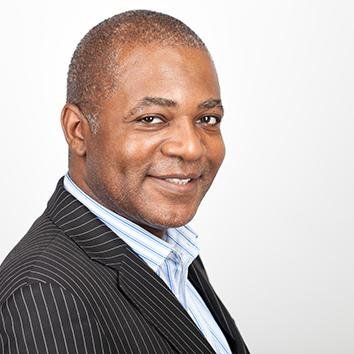 Hayden Richards is Contributor of IntelligentHQ. He specialises in finance, trading, investment, and technology, with expertise in both buy-side, sell-side. Contributing and advising various global corporations, Hayden is a thought leader, researching on global regulatory subjects, digital, social media strategies and new trends for Businesses, Capital Markets and Financial Services.
Aside from the articles, interviews and content he writes for IntelligentHQ, Hayden is also a content curator for capital markets, analytic platforms and business industry emerging trends. An avid new media explorer Hayden is driven by a passion for business development, innovation, social business, Tech Trading, payments and eCommerce. A native Trinidadian, Hayden is also a veteran, having served with the Royal Air Force Reserves for the past 10 years.
Follow Hayden on Twitter @HaydenARichards, linkedin.com/haydenhrichards and http://www.scoop.it/u/hayden-richards