If you thought that Facebook pages were managed by the cool young hip set, think again. According to a recent study by SocialBakers, the demographics of the Facebook admin tend to be men aged 30 and over. The more pages to be managed, the more male dominated it becomes, however when it comes to the average number of fans and managing them women slide into the role. So now that we know the average Facebook admin is a thirtysomething year old male, not all of them display effective Facebook business page management everytime.
Many corporate Facebook fan pages often seem to lack any sort of engagement other than regular company updates. The rule may very well have been delegated to a nonspecialist. For some the process is simply difficult, however all you really need is creativity and a deep familiarity with Facebook.
A lot of people tend to forget that you can use cross promotion to amplify your message on your Facebook page. The idea is to draw in viewers from other sources. Twitter makes the ideal partner. It is important to remember not to over post sometimes more is not necessarily best. Try to keep you posts under 10 per day. Another simple trick that is often overlooked, is simply asking people to like your page in your marketing documents. This strategy will provide customers with an opportunity to learn more about you encourage engagement and slowly become part of your community.
A good Facebook admin should think like a fan, and fans are more likely to share photos or videos. Text-only links and posts are so 2010. Facebook fans care more about photos and videos first and then status updates second. They are also more likely to comment on the photos and videos that you are sharing, so it is important that if a fan takes the time to leave a message on your page is important to reply on an individual basis ideally within 24 hours. Each comment from a fan could actually be disguised as interest from a prospective client, so treat your fans as you would your customers face-to-face.
Finally it's important to keep an eye on important trends, especially in the business world. Breaking big stories in the news is a good place to start. Fans will always be interested in topics that are currently trending but you have to find a way to link it to your industry. Always try to be relevant. A good way to separate yourself from the crowd would be to add your own comment of perspective on content that is being shared in order to keep it fresh engaging and most important of all, interesting.


infographic via SocialBakers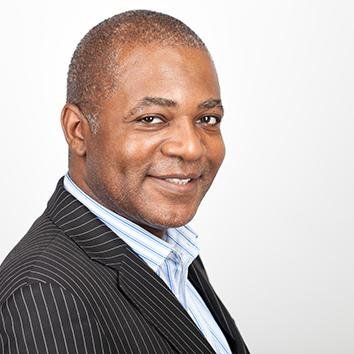 Hayden Richards is Contributor of IntelligentHQ. He specialises in finance, trading, investment, and technology, with expertise in both buy-side, sell-side. Contributing and advising various global corporations, Hayden is a thought leader, researching on global regulatory subjects, digital, social media strategies and new trends for Businesses, Capital Markets and Financial Services.
Aside from the articles, interviews and content he writes for IntelligentHQ, Hayden is also a content curator for capital markets, analytic platforms and business industry emerging trends. An avid new media explorer Hayden is driven by a passion for business development, innovation, social business, Tech Trading, payments and eCommerce. A native Trinidadian, Hayden is also a veteran, having served with the Royal Air Force Reserves for the past 10 years.
Follow Hayden on Twitter @HaydenARichards, linkedin.com/haydenhrichards and http://www.scoop.it/u/hayden-richards