The Games Europe Plays Showcased The Best of Innovative EU Gaming For Young People
The Games Europe Plays highlighted innovative and alternative games for young people done in Europe at The Finnish Institute in London. The exhibition was curated by body technologist and digital expert Ghislaine Boddington and is part of the London Games Festival Fringe Programme. It brings to the UK the best independent and innovative games for young people (4+) made in Europe, with a strong emphasis on design, virtual interactivity and physical engagement.
Intelligenthq interviewed Ghislaine Boddington about this interesting and thoughtful exhibition that raises so many questions about the game industry and provides alternatives to the mainstream game scene.
Ghislaine is a body technologist and digital expert and the creative director of body>data>space and Women Shift Digital. She is recognised as an international pioneer advocating the use of the entire body as a digital interaction canvas for over 25 years. A co-creator and director of many art works exploring the hyper enhancement of our human senses through the digital and a lead director of international multi-partner projects, she is co-curator of FutureFest – a festival powered by innovation foundation Nesta and is a Reader at University of Greenwich.
The exhibition features games by Gigglebug (Finland), Toca Boca (Sweden), Tine Bech (Denmark/UK), Peter Lu and Lea Schonfelder (Germany) and Amanita (Czech Republic). On Thursday 7 April at 6 pm, there was a panel exploring the state of gaming in Europe today, moderated by curator Ghislaine Boddington. Panellists included journalist and TV presenter Kate Russell (UK), play artist Tine Bech (Denmark/UK) and the director of the Finnish game industry hub Neogames KooPee Hiltunen. The debate looked at career developments for young people in the future gaming industry (like using a soundbar for gaming these days), creativity/collaboration in design, gender perspectives in gaming and the STEAM (Science, Technology, Engineering, Art & Design, Maths) agenda.
Intelligenthq interviewed as well some of the participants, such as the creators of the companies Gigglebug and Toca Boca and  artist Tine Bech.
Gigglebug is a Finish Company that creates games and films for children Gigglebug's curriculum has been devised by pedagogical experts in Finland, one of the leading PISA ranked countries in the world. Positive conditioning of young children's perspective is one of the most important aims of the pre-school curriculum in Finland. Gigglebug teaches positive ways of interacting, and aims to bring joy out of the screen and into the social space where children are playing.
Another great work present at the exhibition is "Chromatic Play" by Tine Bech. Tine Bech is an artist and facilitator of innovative thinking, merging art and design with the digital language of technology. Tine participated in the exhibition with an interactive light sculpture. "Chromatic Play" consists of three light sculptures that change in colour as you move around them. These sculptural creatures communicate with each other and generate playful schemes as they detect spectators. They create a space of immersion which encourages interactions and exploration.
Finally, special mention went to Swedish Toca Boca's gender neutral games, which was also an interesting project present at the exhibition. Toca Boca's aim is to make digital toys that help stimulate the imagination, and that you can play together with your kids. Their games have no advertising or in-app purchases. The company started in 2010, and their 29 apps have been downloaded over 100 million times in more than 215 countries.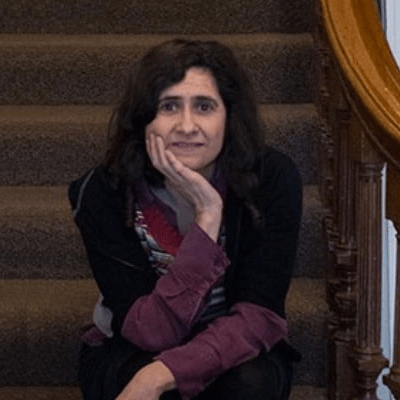 Maria Fonseca is the Editor and Infographic Artist for IntelligentHQ. She is also a thought leader writing about social innovation, sharing economy, social business, and the commons. Aside her work for IntelligentHQ, Maria Fonseca is a visual artist and filmmaker that has exhibited widely in international events such as Manifesta 5, Sao Paulo Biennial, Photo Espana, Moderna Museet in Stockholm, Joshibi University and many others. She concluded her PhD on essayistic filmmaking , taken at University of Westminster in London and is preparing her post doc that will explore the links between creativity and the sharing economy.