Digital Transformation Why Businesses Governments Must Change with Smart Cities, 4IR, AI, Blockchain
There is no alternative to digital transformation. The challenge and opportunity is: how to do it?
As per George Westerman, MIT Sloan Initiative on the Digital Economy: "When digital transformation is done right, it's like a caterpillar turning into a butterfly, but when done wrong, all you have is a really fast caterpillar." Governments and businesses have to urgently carve out new digital transformation strategic options for themselves. There is no doubt those that who don't change or adapt, will fail.
But the challenge is bigger and bigger as we get into the 4IR – 4th Industrial Revolution. At least 40% of all businesses will die in the next 10 years if they don't figure out how to change, adapt their entire strategies – companies to accommodate, use new technologies in their day to day lives. Our era of disruptive technologies is changing, and is about learning – relearning, even if what businesses knew previously brought them success.
The Fourth Industrial Revolution is more than just about digital transformation 360 or technology. 4IR is about being able to continually change, learn, relearn, partner & keep transforming. It is about to keep moving!
Businesses, SMEs are the backbone of the economy – they account for 65% of net new jobs – and they not only need to keep up with technological developments but also with the rising consumer trends. Businesses have to be able to create interactive ecosystems and communities with their products & solutions! In the UK alone there are over 5.7 million small and medium businesses, 32 million SMEs in the USA. In 2016, the number of companies in China was 77,469,000. And in the world the number goes to 430 million! However, 90% don't have a website! Multiple research estimate that half of the activities & more than 800 occupations people are paid to do globally will be automated using the current existing technologies by 2030. In this world dominated by data & continuum digital transformation innovation, businesses & governments need to faster keep adapting – upgrading and creating digital-based sustainable models if they are to thrive. Most businesses and Governments aren't prepared for digital transformation – 4IR – AI at all.
At least 50% to 60% of all businesses will die in the next 10 years… if they don't figure out how to change, digital transform their companies, employees to accommodate new technologies & accelerated change. Businesses & governments will have to learn how to use these tools to know more and avoid being overwhelmed by them. That starts with education, re-learn, accept the change and see digital as the new normal. The DNA of our times.
"90% of CEOs believe the digital economy will impact their industry, but less than 15% are executing on a digital strategy." — MIT Sloan and Capgemini. The impact of 4IR technologies – digital transformation on businesses / Governments will be about how fast and flexible they can execute, move – change. Smart governments and smart cities, AI, blockchain, fintech are still in its inception. But these technologies are mostly tools. The businesses and Governments that don't digital transform, use these tools right will disappear as old dinossaurs, no matter how big or small they are! Are you ready?
openbusinesscouncil Summit: Educating Businesses and Governments about Digital Transformation and 4IR
Digital events are one of those tools that have been one of the most effective to educate audiences from all sectors about the potential solutions of this future. This is precisely what openbusinesscouncil summit aims to offer on December 9-10.
The openbusinesscouncil summit is a cutting-edge global virtual event over two days that aims to strengthen businesses, startups and government's strategies. Gathering access to a unique audience of 100+ leading global speakers from over 30 countries, the openbusinesscouncil summit offers action plans to deal with the challenges arising from COVID-19 given all the economic and technology disruptions. With businesses and startups facing uncertain times, forecasts of a recession with a drop in sales and limited funding, this summit will kick off by addressing today's most pressing challenges and identify what's next for industry and businesses.
The two-day summit, on December 9-10, will provide access to an unique audience of potential partners and clients which include leading global thought leaders, entrepreneurs, startup organisations, accelerators, investors, authors and governments.
The summit has a solid focus on businesses and governments' digital transformation strategies, and it will provide a road map of solutions, covering opportunities of how to work and collaborate as governments, businesses, cities, citizens and nations move forward with 4IR – Society 5.0. The summit will provide an international business and brand exposure through our media partners.
The openbusinesscouncil summit program includes the leading speakers, VCs and entrepreneurs in Digital transformation, AI, Blockchain, COVID19 Impact, Smart Cities, Automation, Fintech, Data, Privacy & Cybersecurity, Corporate Innovation, and more.
The program offers keynote and panels with speakers, Ministers and representatives of European Union, Malaysia, Pakistan, Mauritius, Portugal, Scotland, UK, World Smart City Forum with global influencers and academics such as Debra Ruh, Yu Xiong, Antonio Santos, Efi Pylarinou, representatives from InvestHK, MDEC, UNESCO, Tencent, Siemens, SOSV, Hyundai, Deloitte, and many of the biggest VCs, Fintechs and the fastest-growing startups.
The summit will be online streamed in Dinis Guarda citiesabc openbusinesscouncil Youtube Podcast Series, intelligenthq.com, Periscope and major social media channels.
Register now here.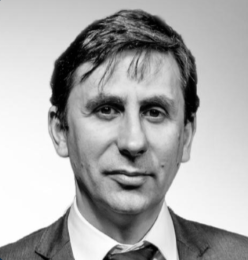 Dinis Guarda is an author, academic, influencer, serial entrepreneur, and leader in 4IR, AI, Fintech, digital transformation, and Blockchain. Dinis has created various companies such as Ztudium tech platform; founder of global digital platform directory openbusinesscouncil.org; digital transformation platform to empower, guide and index cities citiesabc.com and fashion technology platform fashionabc.org. He is also the publisher of intelligenthq.com, hedgethink.com and tradersdna.com. He has been working with the likes of UN / UNITAR, UNESCO, European Space Agency, Davos WEF, Philips, Saxo Bank, Mastercard, Barclays, and governments all over the world.
With over two decades of experience in international business, C-level positions, and digital transformation, Dinis has worked with new tech, cryptocurrencies, driven ICOs, regulation, compliance, and legal international processes, and has created a bank, and been involved in the inception of some of the top 100 digital currencies.
He creates and helps build ventures focused on global growth, 360 digital strategies, sustainable innovation, Blockchain, Fintech, AI and new emerging business models such as ICOs / tokenomics.
Dinis is the founder/CEO of ztudium that manages blocksdna / lifesdna. These products and platforms offer multiple AI P2P, fintech, blockchain, search engine and PaaS solutions in consumer wellness healthcare and life style with a global team of experts and universities.
He is the founder of coinsdna a new swiss regulated, Swiss based, institutional grade token and cryptocurrencies blockchain exchange. He is founder of DragonBloc a blockchain, AI, Fintech fund and co-founder of Freedomee project.
Dinis is the author of various books. He has published different books such "4IR AI Blockchain Fintech IoT Reinventing a Nation", "How Businesses and Governments can Prosper with Fintech, Blockchain and AI?", also the bigger case study and book (400 pages) "Blockchain, AI and Crypto Economics – The Next Tsunami?" last the "Tokenomics and ICOs – How to be good at the new digital world of finance / Crypto" was launched in 2018.
Some of the companies Dinis created or has been involved have reached over 1 USD billions in valuation. Dinis has advised and was responsible for some top financial organisations, 100 cryptocurrencies worldwide and Fortune 500 companies.
Dinis is involved as a strategist, board member and advisor with the payments, lifestyle, blockchain reward community app Glance technologies, for whom he built the blockchain messaging / payment / loyalty software Blockimpact, the seminal Hyperloop Transportations project, Kora, and blockchain cybersecurity Privus.
He is listed in various global fintech, blockchain, AI, social media industry top lists as an influencer in position top 10/20 within 100 rankings: such as Top People In Blockchain | Cointelegraph https://top.cointelegraph.com/ and https://cryptoweekly.co/100/ .
Between 2014 and 2015 he was involved in creating a fabbanking.com a digital bank between Asia and Africa as Chief Commercial Officer and Marketing Officer responsible for all legal, tech and business development. Between 2009 and 2010 he was the founder of one of the world first fintech, social trading platforms tradingfloor.com for Saxo Bank.
He is a shareholder of the fintech social money transfer app Moneymailme and math edutech gamification children's app Gozoa.
He has been a lecturer at Copenhagen Business School, Groupe INSEEC/Monaco University and other leading world universities.