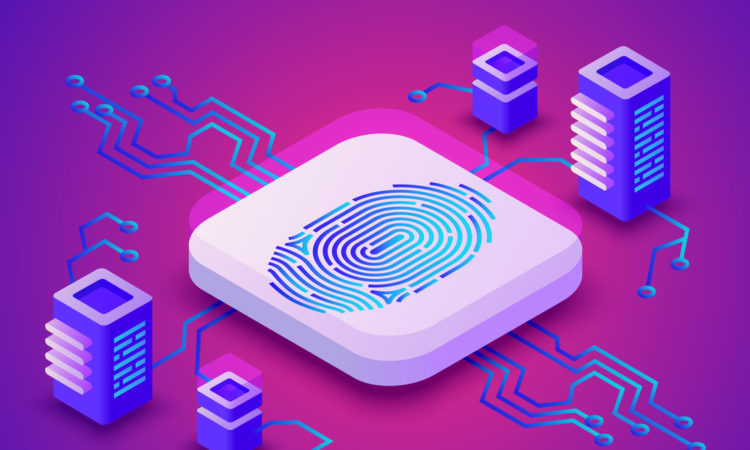 Payfone rebrands to Prove on the heels of $100 million investment, major acquisition, strong growth, and global expansion in the field of Modern Identity Authentication
Payfone, the modern platform for continuous identity authentication, has announced that it has rebranded as Prove. The rebrand represents the rebirth of the company and its vision to become a worldwide leader in identity authentication and verification with a plan for rapid growth, including its recent acquisition of Early Warning Services, LLC's mobile authentication lines of business and $100 million fundraise. The acquisition of Authentify®, Early Warning's multi-factor authentication and orchestration business, enables banks to engage with Prove directly to expand their use of Prove's platform and solutions.
Prove secures the digital onboarding, servicing, call centre, and payment services of over 1,000 enterprises in the banking, fintech, healthcare, insurance, telecommunications, and retail industries with a global platform that now supports 195 countries.
With rapid growth and global reach, Prove is the new standard for modern customer identity authentication, a market that McKinsey & Company predicts will grow to $20 billion by 2022.
---
Prove by the Numbers:
– 1,000+ Enterprise Customers
– 20 Billion Transactions in 2019
– Coverage of 95% of adults in U.S.
– 195 Countries
---
Prove's global cloud solutions and mobile intelligence-driven APIs secure digital journeys with a focus on accuracy, ease and privacy while mitigating fraud. Prove's solutions include:
– Digital Onboarding Solutions such as Pre-fill and Pre-approved Credit
– Digital & Remote Servicing Solutions that support High-Risk Transactions, Password Reset, and Passwordless Login
– Call Centre Operations Solutions such as ANI Match and ANI Spoof Detection
– Payment Solutions such as PSD2 Compliance and 3D Secure 2.0.
The recent $100 million investment round was led by the Apax Digital Fund. "The new brand is well aligned to the company's mission of delivering modern authentication to enterprises around the world," said Daniel O'Keefe, Managing Partner of Apax Digital.
Oak HC/FT also participated in the investment round. "As enterprises across industries continue to shift services to digital platforms, the ability to seamlessly identify and authenticate customers is more important than ever," said Jonathan Weiner, Venture Partner at Oak HC/FT. "This acquisition and investment strategically position Prove to capture this substantial market opportunity, and we're thrilled to partner with the team as they set a new standard for identity authentication and verification."
In addition to global expansion, Prove plans to acquire additional strategic assets, further investment in machine learning, and build a cross-industry clearinghouse to share real-time phone number reputation signals and analytics.
"The new Prove brand coupled with our global expansion and new investment partners will further accelerate our rapid growth rate," said Rodger Desai, CEO of Prove. "Enterprises that make identity core to their digital operations will lead their industries in the years to come, and we look forward to partnering with these innovators."
Identity and digital transformation
As Maria Fonseca wrote in a recent article about identity and digital transformation: "The process of identity is a dynamic one, and it is key for the ongoing digital transformation occurring in the world. Most of the activities of our lives now imply processes of digital identification. When we log into our online bank account, Instagram profile, or the tax office, we necessarily go through a process of digital identification. When clients or users are required to enter their real names, phones, and other types of recognition, they are in fact giving their identities with them. Private tech companies are seemingly using personal identities as mere assets which to trade with. So the least that users can ask for is just a responsible and coherent use of their data, where privacy and exposure should be at the top of their concerns."
Presently there is a lack of trust between different organisations, and there is no one overarching "identity" that is utilised all of the time. For example, a physical passport is needed to board an airplane to travel abroad, while an online password and multi-authentication process may be needed to access online personal tax records. This has led to people having a wide range of different credentials for different public organisation and private company services that they need to use. Individuals don't know what information organisations and the government store about them – and it is difficult to control or edit this in any way.  Finally, keeping track of such a wide variety of different aspects of an identity in a digital world is very challenging for individuals, leading them to risk the security of their identity by writing down passwords, or compromising it by using the same password for all services.
Digital identity is defined as being that which allows transactions to take place online or digitally. It may use a variety of different types of information such as biometrics, phone numbers, browsing records and more. "If people had a clearly defined digital identity which brought the key information together then in theory, the types of challenges outlined above could be solved in society with the use of digital identities, to the benefit of everyone. As implied above, this would require a system that everyone was able to trust and that was portable and acceptable. It would need to be user friendly and allow elements of control of data by the individual. While digital identities are currently fragmented, they could be brought together in a single repository," the expert added.

Founder Dinis Guarda
IntelligentHQ Your New Business Network.
IntelligentHQ is a Business network and an expert source for finance, capital markets and intelligence for thousands of global business professionals, startups, and companies.
We exist at the point of intersection between technology, social media, finance and innovation.
IntelligentHQ leverages innovation and scale of social digital technology, analytics, news and distribution to create an unparalleled, full digital medium and social business network spectrum.
IntelligentHQ is working hard, to become a trusted, and indispensable source of business news and analytics, within financial services and its associated supply chains and ecosystems.