With the implausible rise in cyberattacks over the last few years, the need for online privacy tools has increased tenfold. Whatever information people share with others on the internet is not safe, thus they need to protect that information in order to survive in the digital world.
Every other business organization and even an ordinary web user are now concerned about their online privacy these days. Organizations adopt certain technical measures to keep their online data protected from the prying eyes. Since they're aware of the fact that government agencies and other surveillance teams are keeping an eye on their online activity and can use their online data to their own advantage, they want to make sure their sensitive data is not misused without their consent. In fact, our internet activity and browsing habits are not even hidden from our internet service provider (ISP). Our ISP can not only pry on our online activity but also hold the liberty to collect, store, share, and even sell our online data with marketing agencies like Google, Facebook, etc., to earn hefty money in return. Since the U.S Government has repealed the online privacy protection policy this year, online users are left with no choice other than looking out for online privacy tools, especially encryption tools, to keep their online privacy intact and their online data safe and secure from the eavesdroppers.
One such encryption tool is VPN. There are various VPN options in the internet market, both free and paid. As a beginner, using a best free VPN would be the safest option. You can try to download Anonytun for windows as a free VPN. Let's find out about VPNs in detail.
What is a VPN?
Virtual private network or a VPN, as the name suggests, is an encryption tool that has been designed to keep our online activity anonymous and hidden from the prying eyes. It, in fact, provides a secure internet connection to the web user by using private networks in different remote locations. Acting as a secure tunnel between our electronic device and internet connection, it encrypts all the internet traffic that passes through this tunnel. The encrypted data becomes highly secure and cannot be intercepted by any ISP or an online hacker. When our device is connected to a VPN service, our IP address gets hidden and a new IP address is provided to us by our VPN provider. We can geo-spoof our location by getting connected to another country's server. Our ISP may know that we are connected to a VPN service but he won't be able to track or monitor our online activity. If we visit a website without getting connected to a VPN server, anyone can see what we're doing. However, with a VPN service at our disposal, nobody would be able to track our web browsing activity.
Why Is It Important to Have A VPN?
VPN is surely an effective encryption tool because it stops government and other marketing agencies to spy on our online activity . Moreover, it also stops many online frauds, online hackers, and numerous other issues we face on the internet on daily basis. With its strong encryption power, it does not let anyone sneak into our device and track our online activity. Gone are the days when anyone could easily track our online habits. The minute we get connected to a VPN, our IP address and location gets cloaked and hence cannot be tracked by any party. Another reason why we can think of opting for a VPN is when we need to gain access to the blocked content on the web. A VPN helps us unblock the geo-restricted content and gives our immediate access to the important websites we want to visit which we could not otherwise. Therefore, it is really important to have a VPN service incorporated to our business needs if we wish to keep our private information secure on the internet.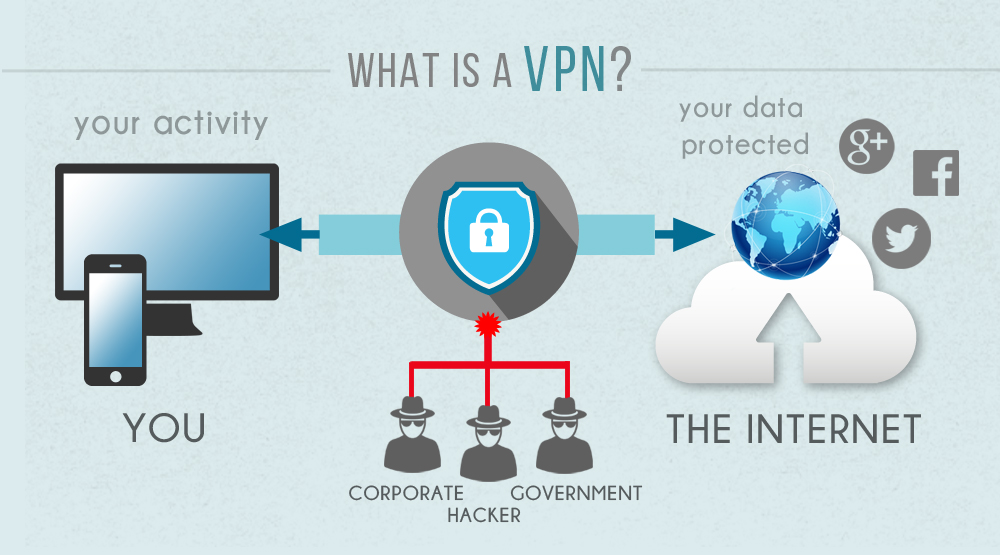 Choosing the Right VPN
Now that we've realized how critical a VPN solution can be for protecting our online privacy , we need to learn how we can choose a right VPN service for our needs. While choosing a VPN, we must keep in mind that we are trusting our VPN provider more than our ISP because our online activity will only be exposed to our VPN provider and no one else. Since most of the VPN providers claim that they do not keep logs of our private information and web activity, we need to ensure they are also complying with their privacy rules. There are some basic yet important features a good VPN must possess. Before finalizing our decision, we must confirm that the VPN has all those important features in it, like those detailed on the astrill vpn review. The following tips will help us choose the right VPN:
Offers Secure VPN Protocols
The security level of a good VPN is determined by its secure VPN protocols. Always look for the VPN services that offer multiple secure VPN protocols, especially OpenVPN and L2TP/IPsec. Generally, all VPN services should support OpenVPN. If any one of them does not support OpenVPN then never opt for it because OpenVPN is the only secure and realistic protocol that can be trusted to transmit our sensitive data online. Moreover, it works well on both PC and Mac.
No Logging Policy
Before opting for a VPN service, always read its privacy policy first and check if it keeps any log of the online data or not. This means the VPN provider must not record our web browsing history, our downloading habits, or any kind of internet traffic whatsoever. Most of the VPN providers claim that they do not keep logs of information, be it personal or business. It is always better to double check by quickly going through their privacy policy to ensure whether or not they keep logs of information or retain data for periods of time.
Vast Server Network
Many VPN providers have a vast server network which means that they have servers available in different regions for online users to connect to. Users who are located across the world would want to get connected to a server closer to their country to experience fast internet speed. Similarly, users who are located in different regions would also want to get connected to a particular server in a country that can help them unblock a certain geo-restricted website such as Netflix. We should always see the number of servers a VPN provides in different countries before we opt for one because server location holds immense importance, especially when a certain country is bounded with legal restrictions.
Payment Methods
One of the other tips for choosing a right VPN would be to see which payment method it is offering to its users. If the VPN provider offers BitCoin, an anonymous currency, as a payment method, then consider it trustworthy because a good VPN service would always respect its user's privacy.
VPN's Capacity
Never opt for a VPN service that throttles internet connections, limits bandwidth, and also restricts other services. We would only consider turning to a VPN service and pay extra to control ISP throttling and to not experience limitations in the bandwidth. It is always a good idea to carefully go through the terms of services of a VPN service to learn how much data it allows us and whether or not it will limit our bandwidth.
The only way to help our business flourish without the fear of getting our sensitive data in the wrong hands is to turn towards using encryption tools like VPN. These tools will not only protect our online data from the hackers and other agencies but also give us complete internet freedom. No organization would want their valuable resources to become a victim of online hazards, therefore online privacy needs to be protected at all times.

Founder Dinis Guarda
IntelligentHQ Your New Business Network.
IntelligentHQ is a Business network and an expert source for finance, capital markets and intelligence for thousands of global business professionals, startups, and companies.
We exist at the point of intersection between technology, social media, finance and innovation.
IntelligentHQ leverages innovation and scale of social digital technology, analytics, news and distribution to create an unparalleled, full digital medium and social business network spectrum.
IntelligentHQ is working hard, to become a trusted, and indispensable source of business news and analytics, within financial services and its associated supply chains and ecosystems.