Every business strives to be innovative, but it's not something that's easily pulled off. In terms of business-related processes, the entire idea of innovation is to do more with less. It's a way to gain better stability without having to sacrificing a lot. New business owners often struggle with innovation as they're not sure where to start. You may fall into this category, which is why you're here; to learn the ins and out of business innovation. In this post, we'll be covering all there is to know about innovating your company.
Expect the Unexpected
Whenever you hear the word strategy, you associate it with a near flawless plan with no drawbacks whatsoever. Strategizing is indeed a fantastic way to plan and mitigate risks, not everything will go according to plan. This also applies for innovation. Although it can be disappointing and frustrating, you need to expect the unexpected. In fact, unexpected events and uncertainty is a key aspect of innovation. Sure, the unknown can be intimidating at first. However, it's this uncertainty that opens the door to new possibilities. Innovation is all about changes and embracing the unknown rather than avoiding it. Sticking to the same practices can make your company rigid and increase the risk of falling into obscurity.
Make More Investments
You might be thinking that investing your money is a bit much of a change. But as the saying goes, you need to spend money to make money. That said, there are plenty of ways you can invest your company's finances into ventures that are meant to make it more successful. A prime example of this would be acquiring a fleet. A fleet is a group of vehicles used for commercial purposes. This can include chauffeuring clients to and from locations. Delivering products or providing services over a long distance, or, you can simply use it for advertising purposes.
Regardless of your reasons, this fleet can help your business flourish. However, paying for the vehicles is only part of the process. You also need to purchase the right technology. Furthermore, you'll also need to hire trustworthy individuals to drive your vehicles. For the technology, you'll need ELDs, tachographs, GPS tracking systems and anti-lock brakes.
Another piece of fleet technology you may want to consider is wireless, wifi enabled cams. Dash cams are small cameras you can mount on top of the dashboard. These are a great way to protect you and your drivers from liability claims as they capture the entire journey. So, if an accident does occur, you'll have video evidence of what transpired and who is at fault. There are multiple types of dash cams to purchase, but the wireless version come with many benefits, like quick access to footage and have better storage capacity.
Analyze the Competition
Since innovation is about trying out new things, it's possible to run out of ideas. Not having many ideas can be a little demotivating, but there's no need to. The truth of the matter is that no one is going to have a limitless amount of original ideas. You can easily draw inspiration from others to incorporate into your plans, and who better to draw inspiration from than those competing with you? Analyzing your competition can accomplish a lot, which includes copying what they're doing. By copy, we don't mean you should have an exact duplicate of their plans. Draw inspiration from what your competition is doing and put your own creative spin on it to keep your business unique.
Keep it Small at First
Innovation doesn't have to be some large project; and there are many evolving trends of modern leadership you can consider, be aware that you can innovate in small increments. In fact, the greatest innovations are usually small and relate directly to your business practices. Let's say you're a restaurant who uses less-than-sustainable packaging. This can negatively impact your reputation and even lower your consumer base as your packaging contributes to climate change. This is where the small innovation comes into play; you can swap out what you use with something, like compostable food wrapping.
Get Feedback From Everyone
Word-of-mouth is one of the most powerful assets a business owner can have, and by everyone, we mean your customers, employees and stockholders. Sometimes, innovation can come from very unlikely sources. To get feedback, read reviews left by your consumers and host a survey for your employees.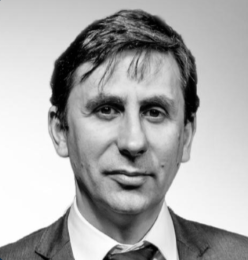 Dinis Guarda is an author, academic, influencer, serial entrepreneur, and leader in 4IR, AI, Fintech, digital transformation, and Blockchain. Dinis has created various companies such as Ztudium tech platform; founder of global digital platform directory openbusinesscouncil.org; digital transformation platform to empower, guide and index cities citiesabc.com and fashion technology platform fashionabc.org. He is also the publisher of intelligenthq.com, hedgethink.com and tradersdna.com. He has been working with the likes of UN / UNITAR, UNESCO, European Space Agency, Davos WEF, Philips, Saxo Bank, Mastercard, Barclays, and governments all over the world.
With over two decades of experience in international business, C-level positions, and digital transformation, Dinis has worked with new tech, cryptocurrencies, driven ICOs, regulation, compliance, and legal international processes, and has created a bank, and been involved in the inception of some of the top 100 digital currencies.
He creates and helps build ventures focused on global growth, 360 digital strategies, sustainable innovation, Blockchain, Fintech, AI and new emerging business models such as ICOs / tokenomics.
Dinis is the founder/CEO of ztudium that manages blocksdna / lifesdna. These products and platforms offer multiple AI P2P, fintech, blockchain, search engine and PaaS solutions in consumer wellness healthcare and life style with a global team of experts and universities.
He is the founder of coinsdna a new swiss regulated, Swiss based, institutional grade token and cryptocurrencies blockchain exchange. He is founder of DragonBloc a blockchain, AI, Fintech fund and co-founder of Freedomee project.
Dinis is the author of various books. He has published different books such "4IR AI Blockchain Fintech IoT Reinventing a Nation", "How Businesses and Governments can Prosper with Fintech, Blockchain and AI?", also the bigger case study and book (400 pages) "Blockchain, AI and Crypto Economics – The Next Tsunami?" last the "Tokenomics and ICOs – How to be good at the new digital world of finance / Crypto" was launched in 2018.
Some of the companies Dinis created or has been involved have reached over 1 USD billions in valuation. Dinis has advised and was responsible for some top financial organisations, 100 cryptocurrencies worldwide and Fortune 500 companies.
Dinis is involved as a strategist, board member and advisor with the payments, lifestyle, blockchain reward community app Glance technologies, for whom he built the blockchain messaging / payment / loyalty software Blockimpact, the seminal Hyperloop Transportations project, Kora, and blockchain cybersecurity Privus.
He is listed in various global fintech, blockchain, AI, social media industry top lists as an influencer in position top 10/20 within 100 rankings: such as Top People In Blockchain | Cointelegraph https://top.cointelegraph.com/ and https://cryptoweekly.co/100/ .
Between 2014 and 2015 he was involved in creating a fabbanking.com a digital bank between Asia and Africa as Chief Commercial Officer and Marketing Officer responsible for all legal, tech and business development. Between 2009 and 2010 he was the founder of one of the world first fintech, social trading platforms tradingfloor.com for Saxo Bank.
He is a shareholder of the fintech social money transfer app Moneymailme and math edutech gamification children's app Gozoa.
He has been a lecturer at Copenhagen Business School, Groupe INSEEC/Monaco University and other leading world universities.