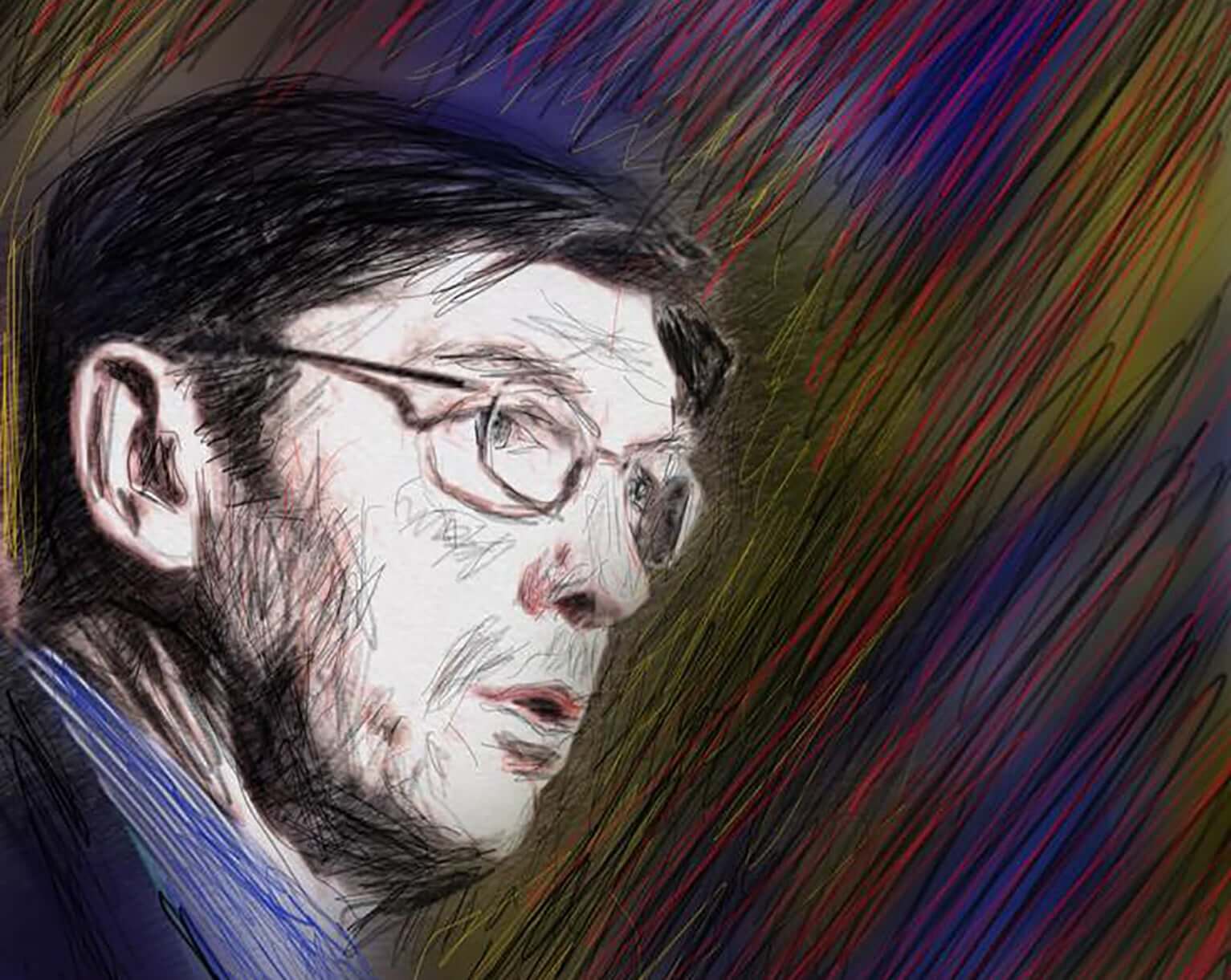 "In your life, there are going to be constant demands for your time and attention. How are you going to decide which of those demands gets resources? The trap many people fall into is to allocate their time to whoever screams loudest, and their talent to whatever offers them the fastest reward. That's a dangerous way to build a strategy." Clayton M. Christensen
"It's easier to hold your principles 100 percent of the time than it is to hold them 98 percent of the time." Clayton M. Christensen
"You can talk all you want about having a clear purpose and strategy for your life, but ultimately this means nothing if you are not investing the resources you have in a way that is consistent with your strategy. In the end, a strategy is nothing but good intentions unless it's effectively implemented." Clayton M. Christensen
Harvard Business School Professor Clayton Christensen, the grand master of thinking management and innovation in business just died, at 67,the past 23rd of January 2020. Christensen died but his ideas and spirit will stand in history, leaving behind a whole array  of marvellous writings in the form of books and articles, audio and video recordings and deep relationships that have inspired and touched  innovators and thinkers in all fields for generations to come.
Clayton was a longtime professor at Harvard Business School who became famous worldwide after authoring the best-selling business book, "The Innovator's Dilemma: When New Technologies Cause Great Firms to Fail," and his world wide famous theory of "disruptive innovation."
Christensen lived his life abiding by what he taught. In his office at Harvard Business School he had a sign that said "anomalies welcome". When we asked about it   he explained how he thought that it was only through anomalies that a theory could be improved.
A life of service
Clayton Magleby Christensen, the second of eight children, was born April 6, 1952, in Salt Lake City, Utah in a family that was part of the The Church of Jesus Christ of Latter-day Saints ( Mormons).  His father managed a grocery department in a department store. His mother was a high school English teacher and wrote for radio programs. His family was Mormon.
He was a bright, focused boy, and in sixth grade, his family says, he read the entire World Book encyclopedia. Around the same age, he became a regular reader of the Congressional Record and made charts of the voting records of members of Congress. One of his expressed early ambitions was to become editor of The Wall Street Journal.
Christensen was an excellent student and also very social and popular, becoming the student body president. By the end of high school he  applied to the best Universities, ,and got into Harvard or Yale. but his mother wanted him to go to private University  Brigham Young. Not knowing what to do, and as a deeply religious young man, he fasted and prayed, and he discovered that God agreed with his mother. That wasn't the answer he was looking for, so he fasted and prayed some more, just to make .sure he hadn't misheard or something, but he hadn't, so he went to Brigham Young, a University owned by The Church of Jesus Christ of Latter-day Saints.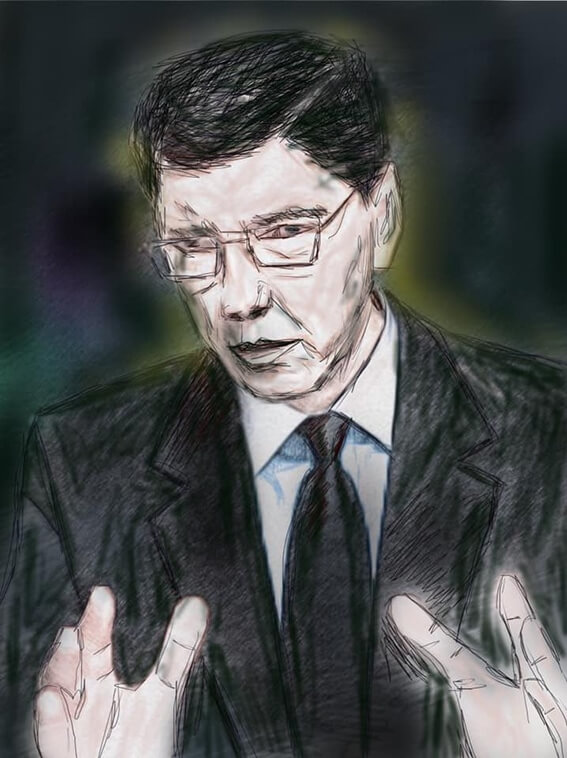 There, he studied economics and when he concluded his degree, he went on  a two-year to Korea, to serve as a volunteer full-time missionary for the LDS Church. Then he applied and was accepted at Oxford University, where he earned a master's as a Rhodes Scholar, after which he went to Harvard Business School. After receiving his MBA, he began working at Boston Consulting Group, and after a few years in the working world, he went back to Harvard for a PhD. This was the beginning of a scholarly career that awarded him international fame.
Clayton had been suffering from ill health for over a decade, but  always battling his way back. By 2009 Clayton — who was diagnosed with Type 1 diabetes at age 30 — had already suffered a heart attack, cancer, and a stroke. A deeply spiritual man, he kept viewing such setbacks as opportunities.
Clayton M. Christensen Books and Theories
"The best way to get a good idea is to get a lot of ideas." Clayton M. Christensen (The Innovator's DNA: Mastering the Five Skills of Disruptive Innovators).
"Disruptive technology should be framed as a marketing challenge, not a technological one." Clayton M. Christensen (The Innovator's Dilemma: When New Technologies Cause Great Firms to Fail).
Clayton Christensen is mostly known for his first book "The Innovator's Dilemma", published in 1997. This widely known book isconsidered one of the most influential business books of the 20th century. In it, he developed the theory that businesses that act in a rational and prudent way, are at risk from aggressive newcomers who do things more cheaply, often with new technology.
His theory on innovation in this book (and successive books) argue that most companies innovate more than customers actually need them to. By making their products more and more sophisticated, he said, they open the door to 'disruptive innovators' usually small startups and entrepreneurs with fresh ideas and a willingness to risk and experiment with new products.  It's usually these that create access to products at the bottom of the market by making them more accessible to a wider public – either via cost or utility. Famous examples are mobile phones versus fixed line telephones. But because the bottom of the market, with its lower profit margins, is an unattractive place to stay, disruptive innovators tend to move upwards out of this space, freeing it up for a new group of innovators. And the cycle goes on and on…
Other books he wrote include:
"The Innovator's Solution" (2003) in which he gives insights on how all companies can utilise disruptive innovation.
"Seeing What's Next" (2004) is a three-part practical guide through which companies can predict upcoming changes to their industry.
"Disrupting Class" (2008) is Christensen's view, also anchored in his life long experience with education, how the US education system can be transformed for the better, through the lens of his innovation theory.
"The Innovator's Prescription" (2009) he uses again his innovation theories to examine the American healthcare system.
"The Innovator's DNA" (2011) where he reformulates his theories back to basics and attempts to show how you can essentially build your business on a principle of innovation.
"The Innovative University" (2011) he applies his theories to the higher education system.
His latest book, which was co-authored by James Allworth and Karen Dillon, is entitled "How Will You Measure Your Life: Finding Fulfilment Using Lessons from Some of the World's Greatest Businesses" (2012) was inspired by his annual address to his students. It is a quite personal book about business that uses examples from business to find the answers to the questions such as:
" How can I be sure that I'll find satisfaction in my career?"
" How can I be sure that my personal relationships become enduring sources of happiness?"
" How can I avoid compromising my integrity — and stay out of jail"
Christensen Articles
An essential and important part of Christensen's life's work has been his contributions to Harvard Business Review. Over various years, Christensen wrote important articles tackling the different pieces of the disruption puzzle. They include:
"Disruptive Technologies: Catching the Wave" is an article that sets up the big-picture.
"Why is this a problem" is an article warning established companies that a seemingly rational concern with profit margins can have disastrous results. It outlines several classic examples — primarily disk drives, along with Apple and Digital Equipment Corporation — to show that there is a pattern big companies should pay attention to.
"Meeting the Challenge of Disruptive Change" describes how leaders can structure their organizations to allow the kinds of innovation that promote disruption.
In "Innovation Killers: How Financial Tools Destroy Your Capacity to Do New Things," Christensen  target metrics such as discounted cash flow, net present value, and earnings per share, along with attitudes towards fixed and sunk costs. They suggest that leaders take up other methods for evaluating investments — ones that consider future value.
In "Reinventing Your Business Model," Christensen and his coauthors describe how to determine if your company needs a new business model and what makes one successful, using examples ranging from Apple's iTunes to CVS's MinuteClinics
Clayton M. Christensen Lasting Impact
"In order to really find happiness, you need to continue looking for opportunities that you believe are meaningful, in which you will be able to learn new things, to succeed, and be given more and more responsibility to shoulder. There's an old saying: find a job that you love and you'll never work a day in your life."
— Clayton M. Christensen (How Will You Measure Your Life?)
"In our lives and in our careers, whether we are aware of it or not, we are constantly navigating a path by deciding between our deliberate strategies and the unanticipated alternatives that emerge."
— Clayton M. Christensen (How Will You Measure Your Life?)
"The theory of motivation suggests you need to ask yourself a different set of questions than most of us are used to asking. Is this work meaningful to me? Is this job going to give me a chance to develop? Am I going to learn new things? Will I have an opportunity for recognition and achievement? Am I going to be given responsibility? These are the things that will truly motivate you. Once you get this right, the more measurable aspects of your job will fade in importance."
— Clayton M. Christensen (How Will You Measure Your Life?)
Clayton was a simple man who believed life is run by our relationships. In his last book he wrote:
"I genuinely believe that relationships with family and close friends are one of the greatest sources of happiness in life. It sounds simple, but like any important investment, these relationships need consistent attention and care. But there are two forces that will be constantly working against this happening. First, you'll be routinely tempted to invest your resources elsewhere—in things that will provide you with a more immediate payoff. And second, your family and friends rarely shout the loudest to demand your attention. They love you and they want to support your career, too. That can add up to neglecting the people you care about most in the world. The theory of good money, bad money explains that the clock of building a fulfilling relationship is ticking from the start. If you don't nurture and develop those relationships, they won't be there to support you if you find yourself traversing some of the more challenging stretches of life, or as one of the most important sources of happiness in your life."
Clayton was a generous force of nature that has  shared his knowledge and art of listening and teaching business innovation to generations of students.  A deeply religious man with impactful ideas about both his Church and other religions, Clay's image of God made him say often: "God didn't create data. Humans create data, which are, by definition, backward looking. We use data to understand complex concepts because we have "finite" minds. God, on the other hand, doesn't need data or statistics to understand the universe."
Clay also enjoyed using analogies from distant, seemingly unrelated fields as ways to figure out the essence and solutions of complicated problems Through diagrams and stories, he developed general theories that held explanatory power across different industries such as finance, education, health care, global prosperity, green energy and more.
Clayton was an idealist, and above all a humanist who has lived life to the fullest.  In his spare he played basketball, and was a committed spiritual, religious missionary for The Church of Jesus Christ of Latter-Day Saints.
He was a man interested in pushing people to their best, and also a man interested in ideas. Clayton thought that one could use data to improve people and organisations in a meaningful way. I conclude with some of his most heartfelt quotes:
"Intimate, loving, and enduring relationships with our family and close friends will be among the sources of the deepest joy in our lives."
— Clayton M. Christensen (How Will You Measure Your Life?)
"When I have my interview with God, our conversation will focus on the individuals whose self-esteem I was able to strengthen, whose faith I was able to reinforce, and whose discomfort I was able to assuage—a doer of good, regardless of what assignment I had. These are the metrics that matter in measuring my life."
— Clayton M. Christensen
Sources:
http://claytonchristensen.com/
CLAYTON CHRISTENSEN – The architect of disruptive innovation, twice topped the Thinkers50 rankings, in 2013 and 2011. Inducted into the Thinkers50 Hall of Fame in 2019.
The Essential Clayton Christensen Articles, The Editors, January 24, 2020
https://hbr.org/2020/01/the-essential-clayton-christensen-articles
Clayton Christensen Rocked The World Gently via @forbes https://www.forbes.com/sites/johnbaldoni/2020/01/25/clayton-christensen-rocked-the-world-gently/#4af70238e77a
Clayton Christensen
https://en.wikipedia.org/wiki/Clayton_Christensen
The world's greatest management thinker: Clayton Christensen
https://www.legal500.com/gc-magazine/feature/the-worlds-greatest-management-thinker-clayton-christensen/
Clayton Christensen, author of "The Innovator's Dilemma," has passed away at age 67
https://techcrunch.com/2020/01/24/clayton-christensen-author-of-the-innovators-dilemma-has-passed-away-at-age-67/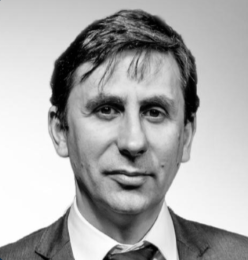 Dinis Guarda is an author, academic, influencer, serial entrepreneur, and leader in 4IR, AI, Fintech, digital transformation, and Blockchain. Dinis has created various companies such as Ztudium tech platform; founder of global digital platform directory openbusinesscouncil.org; digital transformation platform to empower, guide and index cities citiesabc.com and fashion technology platform fashionabc.org. He is also the publisher of intelligenthq.com, hedgethink.com and tradersdna.com. He has been working with the likes of UN / UNITAR, UNESCO, European Space Agency, Davos WEF, Philips, Saxo Bank, Mastercard, Barclays, and governments all over the world.
With over two decades of experience in international business, C-level positions, and digital transformation, Dinis has worked with new tech, cryptocurrencies, driven ICOs, regulation, compliance, and legal international processes, and has created a bank, and been involved in the inception of some of the top 100 digital currencies.
He creates and helps build ventures focused on global growth, 360 digital strategies, sustainable innovation, Blockchain, Fintech, AI and new emerging business models such as ICOs / tokenomics.
Dinis is the founder/CEO of ztudium that manages blocksdna / lifesdna. These products and platforms offer multiple AI P2P, fintech, blockchain, search engine and PaaS solutions in consumer wellness healthcare and life style with a global team of experts and universities.
He is the founder of coinsdna a new swiss regulated, Swiss based, institutional grade token and cryptocurrencies blockchain exchange. He is founder of DragonBloc a blockchain, AI, Fintech fund and co-founder of Freedomee project.
Dinis is the author of various books. He has published different books such "4IR AI Blockchain Fintech IoT Reinventing a Nation", "How Businesses and Governments can Prosper with Fintech, Blockchain and AI?", also the bigger case study and book (400 pages) "Blockchain, AI and Crypto Economics – The Next Tsunami?" last the "Tokenomics and ICOs – How to be good at the new digital world of finance / Crypto" was launched in 2018.
Some of the companies Dinis created or has been involved have reached over 1 USD billions in valuation. Dinis has advised and was responsible for some top financial organisations, 100 cryptocurrencies worldwide and Fortune 500 companies.
Dinis is involved as a strategist, board member and advisor with the payments, lifestyle, blockchain reward community app Glance technologies, for whom he built the blockchain messaging / payment / loyalty software Blockimpact, the seminal Hyperloop Transportations project, Kora, and blockchain cybersecurity Privus.
He is listed in various global fintech, blockchain, AI, social media industry top lists as an influencer in position top 10/20 within 100 rankings: such as Top People In Blockchain | Cointelegraph https://top.cointelegraph.com/ and https://cryptoweekly.co/100/ .
Between 2014 and 2015 he was involved in creating a fabbanking.com a digital bank between Asia and Africa as Chief Commercial Officer and Marketing Officer responsible for all legal, tech and business development. Between 2009 and 2010 he was the founder of one of the world first fintech, social trading platforms tradingfloor.com for Saxo Bank.
He is a shareholder of the fintech social money transfer app Moneymailme and math edutech gamification children's app Gozoa.
He has been a lecturer at Copenhagen Business School, Groupe INSEEC/Monaco University and other leading world universities.