SAP features stability, data source support with Business Objects update
SAP has unveiled a new version of its Business Objects BI software suite that features support for more than 140 data sources and the promise of more stable deployments. Now SAP is hoping that with the arrival of 4.1, customers still running version 3.1 will make the leap and upgrade. 
SAP is expected to discuss the Business Objects release further during the ASUG SAP Business Objects User conference this week in Anaheim, California.
SGK Introduces Business Intelligence Reporting and Analytics Module to Support Marketers and Enhance Brand Performance
SGK, formerly marketed as Schawk, Inc., a leading global brand development, activation and deployment company, announced the introduction of a business intelligence module for BLUE, its world-class SaaS graphics process management tool. "We have developed this latest release with direct input from some of the largest, fast-moving consumer goods companies in the world. The enterprise flexibility in our latest BLUE release will help drive brand performance, enabling global brands to route and manage packaging and marketing programs seamlessly across their complex global supply chains," remarked Scott Strong, SVP, global managing director of Schawk's digital solutions business. 
The BLUE Business Intelligence module helps marketers make more timely and insightful business decisions by translating data into knowledge and knowledge into action, quickly and easily. It does this by drawing from the significant amount of data BLUE gathers about projects and timelines in BLUE's data warehouse. Key features of BLUE 3.5 include the dynamic decision engine, which automatically assigns users to tasks based on their role and location.
BLUE is a cloud-based software platform that delivers a set of global capabilities to help brand-driven organizations control and manage brand development and brand deployment assets and activities to drive brand performance.
Dodo adapts to market with business intelligence – CIO
Dodo has adjusted marketing and its range of energy and telecom services over the last three years based on insights learned from a business intelligence platform, according to M2 Telecommunications consumer director, Boris Rozenvasser. "The key to running a good business is to have lots of knowledge and information, so we certainly rely on knowing lots about our customers and lots about their usage patterns," Rozenvasser told CIO Australia. "The more information we have and the easier it is accessed, the easier we can manage processes within the company."
Dodo has policies to protect customer privacy and uses BI to ensure it does not bother customers with unwanted marketing, said Rozenvasser. "All data is securely stored and accessed only when needed and must be identified before giving out any personal information," he said. "Any campaigns that we do to market to our customers is washed against any unsubscribe list or any do-not-call or do-not-mail lists to make sure we only communicate to customers who want to receive messages," he said. "BI is pretty integral to that to make sure we get the right data."
Before that, it relied on reports from a transactional billing system. "We were putting a lot of load in having to access the same data from the same database that our customer service representatives are using," he said. "And also it wasn't able to provide large amounts of data." Rozenvasser said the platform has had major benefits for the business. "We've been quite happy not to use development resources to get the information that we need," he said. "It empowers business decision makers to be able to analyse data without having to request data extracts from IT teams, enabling the path to informed decision making based on accurate and timely information."
QlikTech and Informatica Launch 3-Part Webinar Series: Where is Business Intelligence Going?
QlikTech a leader in Business Discovery – user-driven Business Intelligence , announced that the company, alongside Informatica Corporation , the world's number one independent provider of data integration software, will partner to host a three-part webinar series featuring two leading industry experts – Donald Farmer, vice president of Product Management at QlikTech, and David Lyle, vice president of Platform Strategy at Informatica, and co-author of Lean Integration.
These experts will engage in live and interactive discussions on the real-world challenges seen in BI projects, best practices to meet these challenges, and the reference architecture for enabling agile, operational, and real-time BI. Who: As the volume of data generated by businesses continues to grow, it becomes increasingly important to have solutions capable of efficiently scaling to manage and analyze critical business information.
QlikView's user-driven Business Discovery approach delivers an easy-to-use platform for simple, efficient data exploration and analysis. With the Informatica Platform optimized for big data, which harnesses the power of data integration, data quality, data virtualization, data replication, complex event processing, and cloud in a scalable, flexible, cost-effective way, QlikView customers have the power of on-demand integration with the simplicity of the self-service, on-demand QlikView platform.
Business users are demanding the ability to freely explore self-service information that is trustworthy, fresh, and up-to-date and gain real-time insight into business events as they happen to ensure agility. At the same time, there is a need for users to access, merge, profile, transform, cleanse, and mask any type of data. This allows IT to deliver a consistent, highly-responsive user experience, while freeing it up to focus on core competencies.
Jaspersoft's Utility-Priced Business Intelligence Service Surpasses 500 Customers on Amazon Web Services
Jaspersoft, the intelligence inside applications and business processes, today announced that it has added more than 500 customers through its utility-priced business intelligence offering on the Amazon Web Services Marketplace
The BI offering is also the first to automatically discover and connect to a customer's Amazon Relational Database Service and Amazon Redshift data sources. "Jaspersoft is aggressively leveraging AWS to deliver BI reporting and analysis at an incredibly attractive price and in a highly convenient way," said Wayne Eckerson, industry analyst at TechTarget and president of BI Leader Consulting. "Customers can be up and running in minutes and only pay for what they use with the ability to turn the service on and off as needed." In addition to the hourly model, Jaspersoft now also offers a premium annual subscription with additional features and support on the AWS Marketplace for customers who need more advanced functionality and want the convenience of the cloud.
"We continue to work closely with Jaspersoft to offer compelling solutions to our customers. Jaspersoft's business intelligence solution allows our customers to analyze and visualize their data in Amazon RDS and Amazon Redshift and has garnered a great deal of interest," said Sajai Krishnan, GM, AWS Marketplace. "The customer feedback and adoption through the AWS Marketplace has been phenomenal," said Karl Van den Bergh, Vice President, Product and Alliances at Jaspersoft.
What Customers are Saying "This is truly a disruptive product offering. The pricing is extremely cost effective, and I had it setup with dashboards in an hour. It allows me to have big company analytics for a small business price. I don't worry about servers since everything is on Amazon Web Services." — Paul Grewal, CEO, Sage Human Capital
Best of the Web
Big Blue Buttons Down Big Data
IBM wants to help IT managers apply company policies to their big-data analysis projects. The company will be introducing new products and features to help organizations manage their new big data systems with the same rigor that they manage other IT operations, said Bob Picciano, general manager of IBM…PCWorld
Big Data for Dummies—Or At Least Product Managers
A few years ago, data scientists didn't exist. Now it seems everyone in Silicon Valley either is a data scientist, claims to be one, or wants to be one. And why not? These people get paid $200,000-plus per year because they're viewed as the wizards who…Businessweek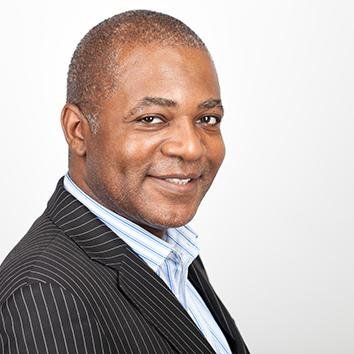 Hayden Richards is Contributor of IntelligentHQ. He specialises in finance, trading, investment, and technology, with expertise in both buy-side, sell-side. Contributing and advising various global corporations, Hayden is a thought leader, researching on global regulatory subjects, digital, social media strategies and new trends for Businesses, Capital Markets and Financial Services.
Aside from the articles, interviews and content he writes for IntelligentHQ, Hayden is also a content curator for capital markets, analytic platforms and business industry emerging trends. An avid new media explorer Hayden is driven by a passion for business development, innovation, social business, Tech Trading, payments and eCommerce. A native Trinidadian, Hayden is also a veteran, having served with the Royal Air Force Reserves for the past 10 years.
Follow Hayden on Twitter @HaydenARichards, linkedin.com/haydenhrichards and http://www.scoop.it/u/hayden-richards