Dinis Guarda interviews Andrew Ku, Founder and CEO of Altava Group, a luxury fashion metaverse company, in the latest episode of the Dinis Guarda YouTube Podcast series to discuss the mechanisms, economics, and implications of the amalgamation of fashion, metaverse, and gamification. The podcast is powered by platforms like openbusinesscouncil, citiesabc, and fashionabc.
As gamification finds a new dimension with the advent of the metaverse, the intersectionality of this common ground with the fashion industry is creating a new horizon of innovation and creativity in the Web 3.0 space. What's more, in recent years, emerging technology like digital twins, Artificial Intelligence, Robotics, Machine Learning, and many others has brought a paradigm shift almost towards the virtual. The metaverse is a virtually interactive world where users can find a plethora of opportunities to engage and thrive.
With the rise of the metaverse, the concept of fashion has taken on a new dimension altogether. From virtual clothes and accessories, entire avatars have become a part of our digital lives. It has opened up a whole new market for fashion designers and retailers. Users can dress up their avatars in virtual clothing and accessories, attend virtual events and parties, and even shop for virtual items in virtual stores.
A game and metaverse developer and founder of software companies BlueArk, Nurien Software and, more recently, ALTAVA group, Andrew Ku told Dinis
"We started the Altava Group in 2018, way before the NFTs and metaverse became mainstream. Luxury brands are always the last in terms of adapting to the newest technological trends. It wasn't easy to describe what the virtual world concept is. Once we were able to convince them that metaverse is the platform to reach out to Gen Z and the potential and sustainable business model for virtual fashion, brands started catching up in the space."
---
More interviews
System Architecture, Software Design, And Open Blockchain: Kåre Kjelstrøm, CTO and CPO of Concordium Group, In The Latest Episode Of Dinis Guarda YouTube Podcast Series
Innovation and Trading Between India And Europe: Poul V. Jensen, Managing Director At EBTC, In The Latest Episode Of the Dinis Guarda YouTube Podcast Series
The Multi-Faceted Aspects Of A Modern Virtual Speed Dating App: Zach Schleien, CEO Of Filteroff, In Dinis Guarda YouTube Podcast Series
The Raise of Blockchain In France: Aurélien Onimus, CEO of Seein-apps.com, In The Latest Episode Of Dinis Guarda YouTube Podcast
---
A luxury fashion metaverse company
Luxury fashion has always been associated with exclusivity, quality, and craftsmanship. By creating immersive virtual experiences and reaching a broader audience, luxury fashion brands can build their brand in new and innovative ways. As the metaverse continues to grow and evolve, luxury fashion brands will have the opportunity to shape the future of fashion in exciting and meaningful ways.
Altava Group is the luxury fashion metaverse that enables users to discover, interact, and express themselves through a high-fidelity avatar. The Singapore-based company utilises its gamified social commerce platform and marketplace along with multiple other metaverses, the Altava Verse of You, to maximise asset utility.
"We are the connector between Web 2.0 and Web 3.0 worlds, bridging real life with digital experiences with both real products and digital products", Andrew told Dinis.
Speaking about the Altava metaverse, NFT marketplace, and technology solutions that exist under the umbrella of Altava Group, Andrew said:
"We envision the future marketplace to have both- selling physical as well as digital goods, all paired and combined together. We are using NFT as a tool to enhance interoperability, creating a branded, fully customised environment for partners to showcase their digitised pieces."
NFT utilities
Non-fungible tokens (NFTs) have been making waves in the world of digital art and collectibles, but their potential uses go far beyond these realms. Non-fungible tokens (NFTs) have emerged as a powerful new tool in this space, offering creators a way to monetize their work, establish ownership and authenticity, and create new revenue streams. This has significant implications for industries such as art and collectibles, where authenticity and provenance are crucial.
"Web 3.0 now supports creator's economy. The digital assets, that you create, are protected. Therefore, now it can be classified as true asset class. So, the ownership, authentication, even the transactions: all protected and transparent. It's all yours, and it exists beyond any particular service or platform", Andrew told Dinis.
With a multitude of virtual worlds, platforms, and ecosystems emerging, there is a need for a standardised way for users and assets to move between them. Non-fungible tokens (NFTs) have emerged as a potential solution to this problem, offering a way for virtual assets to be tokenised and moved between different metaverse environments.
Explaining how Alatava's NFTs are adding value to various digital products by luxury fashion brands, Andrew said:
"Each and every metaverse has its own graphical standards, and look and feel. So, you have to create a unique version for each one of them. But, that's not a different NFT. It's controlled and managed by the Master NFT. So, when you buy this Master NFT, you buy the utilities to various other platforms, thus ensuring interoperability of metaverses. This is how we are protecting the brands' value."
Andrew further highlighted that digital fashion, which includes everything from virtual clothing to augmented reality shopping experiences, offers a unique opportunity to create sustainable, ethical, and environmentally friendly fashion options.
"You have a digital twin for every physical asset that you make. With this digital twin, you identify demands first. We, then, produce the designated number of products only. This way, we are reaching the waste-zero model here, touching the sustainability part of it. We are redefining the production cycle and distribution method, building on a new business model."
Our future with technology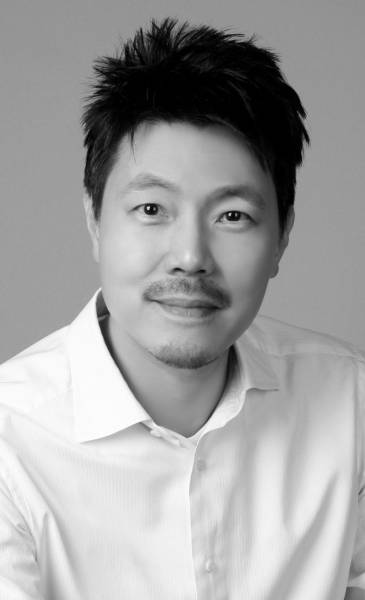 The emergence of Web 3.0 has brought with it a new era of e-commerce. Web 3.0 is characterised by decentralised networks, blockchain technology, and smart contracts, which allow for new e-commerce models that offer greater security, transparency, and efficiency.
Web 3.0 e-commerce models also allow businesses to create their own tokens or cryptocurrencies, which can be used as a form of payment for goods and services. These tokens can also be used to reward customers for their loyalty or to incentivise them to take certain actions such as leaving a review or referring a friend. This creates a more personalised and engaging shopping experience for consumers, which can lead to increased brand loyalty and sales.
Altava is now defining the next business model in terms of creating new efficiency, rebuilding distribution methods, and re-establishing the relationship between brands and customers. Sharing his vision of the Altava marketplace, Andrew told Dinis:
"We are looking forward towards a far-fetched marketplace in Web 3.0. The next few years will not be the traditional eCommerce-driven models, which rely heavily on transactions only. We are currently at the crossroad of Web 2.0 and Web 3.0, but it will be the new hybrid model along the road, as Web 2.0 will still be very much relevant. We will be the first category definer for this new e-commerce era model, which is a users' playground where they can create and sell their own goods while consuming others'. Users will not only be able to spend money but also earn money through digital currency. We call this Commerce 3.0, and Altava will be the first Commerce 3.0 company."
About citiesabc.com
https://www.citiesabc.com/​​​​​​​​​​​
https://twitter.com/citiesabc__​​​​​​
About openbusinesscouncil.org
https://www.openbusinesscouncil.org/
4IR: AI Blockchain Fintech IoT Reinventing a Nation by Dinis Guarda and Rais Hussin (4irbook.com)
Dinis Guarda citiesabc openbusinesscouncil Series is also available as podcast on:
Apple Podcasts: https://podcasts.apple.com/us/podcast/dinis-guarda-citiesabc-openbusinesscouncil-series/id1510330391
On Spotify: https://open.spotify.com/show/1vA8KaDaRpJ0mAfpNbfTSF?si=H_WngL4RSOyu1W7VAmM41w&dl_branch=1
Google Podcasts: https://podcasts.google.com/feed/aHR0cHM6Ly9mZWVkcy5idXp6c3Byb3V0LmNvbS8xMDMyMzg4LnJzcw==
Amazon Music: https://music.amazon.com/podcasts/953a5156-823c-4e86-baeb-4fda1128e44c/DINIS-GUARDA-CITIESABC-OPENBUSINESSCOUNCIL-SERIES
With a driving passion to create a relatable content, Pallavi progressed from writing as a freelancer to full-time professional. Science, innovation, technology, economics are very few (but not limiting) fields she zealous about. Reading, writing, and teaching are the other activities she loves to get involved beyond content writing for intelligenthq.com, citiesabc.com, and openbusinesscouncil.org