In exciting news from the blockchain industry, it is believed by many industry pundits that blockchain based identity management has a strong chance of soon being a reality, following a partnership that has been developed between Sphre and Airbitz in the spring of 2017.
Sphre is an identity management firm which has a strong emphasis on blockchain undertaking, while Airbitz is a data security platform and also a mobile bitcoin wallet provider.Airbitz is considered by Bitcoinist to be "one of the most popular mobile Bitcoin wallets" and it has already developed a data security platform which benefits from users that approach 150,000 in number. The reason for the partnership? Sphre's AIR, a smart contract-based platform for the secure management and monetisation of digital identities, will be leveraged using Airbitz' Edge Security using permissioned blockchain.
Airbitz has had a primary focus on developing an Edge Security Platform, and this has been its main undertaking since the company was formed in 2014. The Edge Security Platform is thought to be easy to use to allow blockchain projects that are decentralised, and it has the additional benefit of being secure. It uses dApps, and it is widely believed that it could bring about the wider adoption of cryptocurrencies among the populace.
According to Bitcoinist, Darren Seymour, a Director at Sphre stated that:
"The easy and intuitive user experience, coupled with rich functionality, great development environment and team made Airbitz an easy choice when considering the right partner for Sphre. We look forward to delivering an easy to use product to the market, and our partnership with Airbitz is a key component on this journey."
These would all appear to be excellent reasons for Sphre choosing to work with Airbitz, and especially given the ease of use factor, with the hope that the mass market would be more likely to open up if it was easier for end users to understand how to interact with blockchain based products.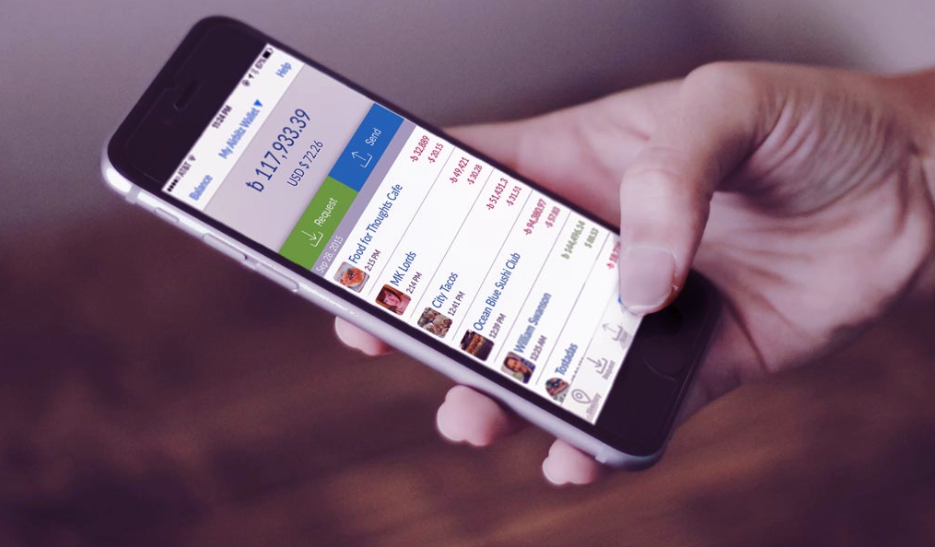 What is AIR ?
AIR is planned to be a digital identity and individual microeconomic engagement system which is built on blockchain infrastructure. This will provide the capability for both individuals and organisations to use this single, decentralised application to manage their digital identity. This is important because management of this identity would simply not be achievable in an environment that was centralised. The AIR solution allows the person or entity much greater control and ownership over the digital identity. This is based on the pretext that digital identity should no longer be fragmented and found in closed systems that are outdated, and that this is an out of date concept in an interconnected and open digital world in which we live.
It is planned that blockchain based identity management will be built using Hyperledger blockchain, and the AIR Platform will be made up of two parts. There will be Chaincode – this is a smart contract which is considered the basis for the given identity – and the API. The API, or Application Programming Interface provides the chance for other companies and organisations to link to the platform. They will be able to integrate using the API and this can be achieved both with systems they already have in place as well as new systems they build. Aside from this the individual's private key is both secured and maintained using a mobile application.
AIR also uses Omnilayer. This is important as it allows users (either individuals or organizations) to either authenticate or authorise themselves using the system by comparing with their registration. It also offers the chance to verify account identity when they have carried out a transaction with another account. This provides the opportunity for blockchain technology to elevate itself to become the new security standard for digital identity both for individuals and for enterprises, though whether it will be able to do so remains to be seen at present.
The platform will also use XID tokens. These will be given to people that participate in a crowdfunding campaign that is being undertaken to support development of the platform, as well as its marketing and longer term management. The XID tokens are designed for use within the AIR platform and will allow identity based transactions.
It is yet to be seen whether AIR will be the success that it is hoped it will be, but the partnership between Sphre and Airbitz would certainly seem on the face of it to be a step in the right direction towards a future of blockchain based identity management.
Article powered by Humaniq
Launched in 2016, Humaniq aims to provide mobile finance to the 2 billion unbanked population through its mobile app for good, that uses biometric authentication to replace traditional methods of ID and security. Humaniq's open source stack and API will be available for startups and other businesses to build services on its core technology, making it easy to adapt their service and plug it into Humaniq's network to reach a huge, untapped audience.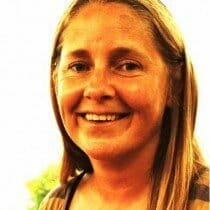 Paula Newton is a business writer, editor and management consultant with extensive experience writing and consulting for both start-ups and long established companies. She has ten years management and leadership experience gained at BSkyB in London and Viva Travel Guides in Quito, Ecuador, giving her a depth of insight into innovation in international business. With an MBA from the University of Hull and many years of experience running her own business consultancy, Paula's background allows her to connect with a diverse range of clients, including cutting edge technology and web-based start-ups but also multinationals in need of assistance. Paula has played a defining role in shaping organizational strategy for a wide range of different organizations, including for-profit, NGOs and charities. Paula has also served on the Board of Directors for the South American Explorers Club in Quito, Ecuador.