Australian fund manager Holon Innovations is planning a series of initiatives and partnerships to introduce IPFS and Filecoin to the next generation of developers and investors in the region.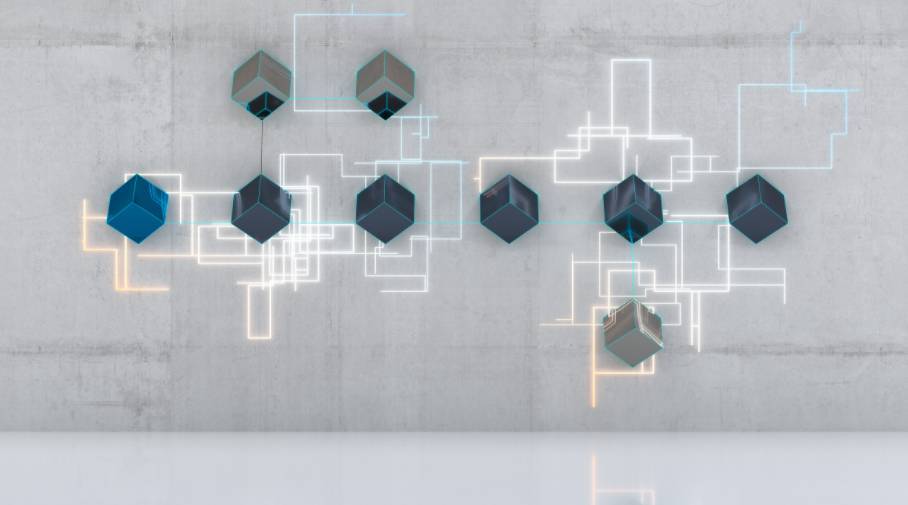 Holon Innovations and Protocol Labs have announced a collaboration to generate increased decentralised data storage capacity in Oceania. Developed by Protocol Labs, Filecoin is the world's largest decentralised storage network, which allows users to store, request, and transfer data via a verifiable marketplace.
Jonathan Hooker, Managing Director of Holon Innovations, says the strategic collaboration opens up a significant opportunity to leverage this revolutionary new network in the region.
"Protocol Labs is leading a 'game-change' in one of the biggest industries in the world. They are deploying the infrastructure for 'new world' data storage," Hooker says. "Filecoin's data storage will start to become more ubiquitous, open to more people to use and offer data storage at a lower cost than centralised companies today."
Protocol Labs is an open-source research, development, and deployment laboratory building protocols, tools, and services to radically improve the internet. Holon is designing a range of digital asset funds launching in 2021. The first will be The Holon Filecoin Fund, which will open to wholesale investors and invest in Filecoin mining infrastructure to expand the ecosystem in Oceania.
Filecoin's open-source protocol records data storage commitments made by storage miners, and clients complete data storage deals with miners using FIL, the network's native currency. Unlike energy-intensive 'proof-of-work' mining, Filecoin's miners provide reliable data storage to the global network, think 'Airbnb for data storage'.
In fact, Filecoin is the world's largest decentralized network, allows users to store, request, and transfer data via a verifiable marketplace. Filecoin is completely open-source, enabling people from all over the world to participate. The Filecoin protocol runs on an advanced and novel proof system — a combination of Proof of Spacetime (PoSt) and Proof of Replication (PoRep), to provide unmatched efficiency and reliability. As the company said: "Filecoin's advanced technology provides a robust foundation to store the world's most valuable data sets. An alternative to costly cloud storage, the Filecoin network offers efficiently priced and geographically decentralized storage, minimizing financial barriers, and allowing users to take advantage of its unmatched network capabilities."
That means that systems like Filecoin are a more efficient way of moving data around the internet plus they have the additional benefit of restoring the balance of power away from tech oligopolies and decentralising data storage allowing anyone to participate as a storage provider and to monetize spare hard drive capacity.
Filecoin incentivises participants to earn more block rewards through acting honestly and storing as much data as possible. Currently less than a zettabyte, the data storage market is expected to grow 20% year-on-year to 175 zettabytes by 2025, according to IDC. This represents massive potential and opportunity.
"Holon Investments recognises the power of Web3 technologies and are leading innovation in Oceania by driving education and investment projects in this space. We're delighted to be collaborating on a number of initiatives that will fortify the existing community and introduce many new builders and entrepreneurs to the powerful building blocks that underpin the future of the internet." – Angie Maguire, Head of Growth.
The Filecoin network recently reached a milestone of 6.7 billion gigabytes of storage capacity.
This strategic collaboration between Protocol Labs and Holon Innovations highlights the point of difference for this Investment Manager who invests in staying ahead of the curve by supporting the Web3.0 internet revolution.

Founder Dinis Guarda
IntelligentHQ Your New Business Network.
IntelligentHQ is a Business network and an expert source for finance, capital markets and intelligence for thousands of global business professionals, startups, and companies.
We exist at the point of intersection between technology, social media, finance and innovation.
IntelligentHQ leverages innovation and scale of social digital technology, analytics, news and distribution to create an unparalleled, full digital medium and social business network spectrum.
IntelligentHQ is working hard, to become a trusted, and indispensable source of business news and analytics, within financial services and its associated supply chains and ecosystems.