Image source: Intelligenthq
When you think about people that do MBAs it is easy to fall into the trap of considering stereotypical A-type performers that plan to make big money once their studies are over, working for banks or major high profile management consultancy firms. But there is a firm trend towards social entrepreneurship in society and as this grows stronger and gains a firmer grip, universities are responding appropriately. They've created an array of different programmes for social entrepreneurship that can be taken by would-be social business people of the future. Social entrepreneurs differ from the regular kind, and as Bill Drayton, author of Leading Social Entrepreneurs Changing the World puts it:
 "Social entrepreneurs are not content just to give a fish or teach how to fish. They will not rest until they have revolutionized the fishing industry." 
This means that these individuals need a different kind of MBA – one that can foster and nurture this passion. Business schools in particular have been jumping in to gain a piece of the social business pie. It can be challenging to determine which programmes are best, and writing for reputed MBA website Poets and Quants, John A Byrne (2010) reviewed a number of these programmes to help separate the wood from the chaff. Byrne argues that some business schools jumped on this train earlier than others, pointing out that since its outset in 1976, Yale's Management School has claimed to educate business leaders that can also lead in society. Stanford was also an early leader in this regard, with a Public Management Programme spearheaded in 1971.
Byrne considers the Yale School of Management's programme to be one of the best. He claims that the school has a firm commitment to social entrepreneurship, and cites that Yale's business graduates frequently deliver non-profit management that is excellent. The course looks at how to manage not for profit businesses and how they function as well as how their financial statements operate. There is also a "Doing Business in the Developing World" elective which is highly appealing to would-be social entrepreneurs. Economics has a firm grounding in the courses and helps with both profit and on profit management.
Best MBAs for Social Business Intelligenthq
One of the most highly rated programmes according to Byrne is that at Oxford's Said Business School. The programme was set up in 2003, and benefits from a large grant from Stanford MBA Jeff Skoll. Consequently MBA offers are made on full scholarships to "Skoll Skollers" who are extremely impressive individuals from all around the world that will benefit from the social entrepreneurship programme that is offered. Given the help of Skoll, the programme is offered via the Skoll Center for Social Entrepreneurship. Skoll is also famous for founding eBay. The programme has very quickly achieved excellence of reputation, and should certainly be considered by would be social entrepreneurship MBA candidates.
Also offering excellence in social entrepreneurship MBA learning according to Byrne is the University of California-Berkeley (Haas School). The goal of this programme is to help students to develop business skills for the social sector to increase social impact, governance, leadership, strategy and financial management. One of the great benefits of this programme is the practical work experience that is available and the pairing of students with organisations. Events are held to discuss and develop solutions for challenging social impact problems. Stents are also placed on non-profit boards which helps them to develop the skills that they need to be able to succeed in this sector, and really effect long lasting change.
Stanford is also ranked particularly highly by Byrne as already mentioned. Stanford students have the opportunity to undertake a range of different electives that look at social and environmental entrepreneurship, corporate social responsibility and philanthropy. Other schools whose programmes get an honourable mention include the Kellogg School of Management where students commit to work full time on a venture to bring about social or environmental change. Perhaps unsurprisingly, Harvard Business School also makes the cut with its claim that more than 95 members of its faculty have carried out social enterprise research and teaching, and its leading programme. Other alternatives include the University of Michigan's Ross School of Business, the Duke University Fuqua School of Business and the University of Pennsylvania Wharton School. None of these programmes are cheap but you can be sure that they will set you up for a future of excellence in social business.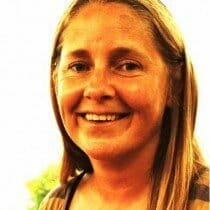 Paula Newton is a business writer, editor and management consultant with extensive experience writing and consulting for both start-ups and long established companies. She has ten years management and leadership experience gained at BSkyB in London and Viva Travel Guides in Quito, Ecuador, giving her a depth of insight into innovation in international business. With an MBA from the University of Hull and many years of experience running her own business consultancy, Paula's background allows her to connect with a diverse range of clients, including cutting edge technology and web-based start-ups but also multinationals in need of assistance. Paula has played a defining role in shaping organizational strategy for a wide range of different organizations, including for-profit, NGOs and charities. Paula has also served on the Board of Directors for the South American Explorers Club in Quito, Ecuador.