Millennials bank differently. It shouldn't come as a great surprise. After all they are rarely seen without their smartphones. As Dan Kadlec (2014) of Time explains, they are using that smartphone not just for "Whatsapping" their friends or taking selfies to post on Facebook, but they are also using them to manage their lives without having to speak to people. And by using pictures. Indeed, according to Kadlec, the mobile generation would prefer to do everything with pictures rather than using words. This extends to their banking requirements and they would prefer to use pictures than words for depositing cheques and paying bills too. This is achieved by using the camera function of the camera. AS Kadlec explains:
"Nearly nine in 10 young adults are never without their smartphone, and a similar percentage say the camera function is among the most important features."
And Kadlec argues that this has important implications for the banking industry. Millennials have high expectations of mobile from businesses and often this is not met. For example, opening up a bank account online is a tedious and time consuming process, and banks have been guilty of being particularly slow to improve what they do. As a result, Kadlec suggests that a bank that was to focus on using image technology for banking, such as using facial recognition or fingerprint identification, reducing the need for account numbers and passwords would be a "big winner". This to is the case not just for younger generations but actually for others too, as mobile banking is proving popular. As explained by Kadlec, only 12 million people had used mobile banking in 2009, but as of 2014 that figure was scheduled to hit 45 million.
Mobile banking is catching on fast. In the American market, a study carried out by a Mitek survey of Millennials unearthed some interesting findings in this regard. Eighty percent of this group use a mobile banking app at least once a month, and 34% have deposited a cheque through taking a picture. As well, 54% would be open to paying for goods using their smartphone as a wallet rather than using credit cards. Meanwhile, 45% were found to be interested in paying bills by taking pictures if that technology was available, and 21% of those surveyed already do. More than a third had switched their bank account to a bank that had a mobile app rather than one that did not, and a staggering 60% of millennials were found to believe that in the upcoming five years everything will be done on mobile devices and most of it through the use of images rather than words.
In 2014, The Financial Brand reported on a study carried out into millennials and their retail banking habits by FICO which offers even more insights into how millennials do their banking. Importantly, millennials were found to be less loyal than other customers, and more open to switching to get their needs better met. Millennials are also more likely to bank with large banking corporations rather than other banks. It was found that in the USA 68% of millennials use a national bank. This figure is significantly lower for Generation X at 55% and at 43% for Baby Boomers. Millennials switch because they do not like issues that occur with ATMs where these may be inconveniently located. They also do not like high fees, and this was found to be an important reason for anger with banks.
Other findings about millennial banking reported on by The Financial Brand are that digital channel marketing is essential social media, direct mail and email. Television is also still an important marketing tool for attracting millennials. They are more likely also to use a mobile app than other generations, and if they do use a mobile app they were generally found to be more loyal and more satisfied with their bank overall. Interestingly they would like to be able to communicate more with their bank through texting, such as for situations where there are suspicious charges or for the purposes of credit limit warnings. The study found that use of text could be very good for banks being able to build brand. It perhaps should not come as a great surprise that when millennials are happy with their bank they will refer others to it.
Other sources though, say that millenials are increasingly uninterested in classical banks, and that the banking industry should be prepared for great disruptions as you can access in the following infographic, done by Scratch. In general, all the studies indicate that great disruptions will happen in the banking industry, both with millenials, and the next generation, generation Z.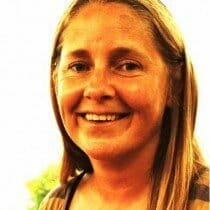 Paula Newton is a business writer, editor and management consultant with extensive experience writing and consulting for both start-ups and long established companies. She has ten years management and leadership experience gained at BSkyB in London and Viva Travel Guides in Quito, Ecuador, giving her a depth of insight into innovation in international business. With an MBA from the University of Hull and many years of experience running her own business consultancy, Paula's background allows her to connect with a diverse range of clients, including cutting edge technology and web-based start-ups but also multinationals in need of assistance. Paula has played a defining role in shaping organizational strategy for a wide range of different organizations, including for-profit, NGOs and charities. Paula has also served on the Board of Directors for the South American Explorers Club in Quito, Ecuador.