image source: abundance generation
Ever thought you'd like to use your investments to do more good in the world? Ever wondered how you can support renewable energy projects but don't know how? Abundance could have the answer. Abundance Generation is an organisation that allows its customers to invest in renewable energy projects, allowing people to gain a return on their investment while also supporting a more sustainable future. That means that customers can do good while making money at the same time. It's a win-win solution. Abundance Generation was founded in 2011. It describes what it does as being "Democratic Finance" and it considers itself to be the first company "revolutionising" the approach that people take towards investment for their long term future. The concept behind the organisation is to:
"Link up communities and individuals with Renewable Energy Projects and make it possible for everyone to share in the benefits of clean energy production."
The way it works with Abundance is that customers make investments into renewable energy projects, and get regular cash returns paid on these investments. This is seen to be motivating to the type of investor that Abundance wants to attract because all projects that the organisation invests in are environmentally friendly in that they are focused on clean energy. That means that the investor can feel good about the fact that their money goes to a cause that is helping to create a better future for the whole world. They contribute to increased sustainability. To make sure that customers are satisfied with what they are investing in they actually get to choose to which projects their money gets allocated.
There are a wide range of different projects that customers can choose to invest their money in. Abundance aims to add new projects every one to two months so that there are always new options to choose from. Specific areas of focus for the organisation are wind, solar, hydro and anaerobic digestion projects. Currently investors can choose between a few different projects. One such project is called EvoEnergy and it is based in Nottingham, focusing on solar power. The project has a portfolio of solar PV systems that are mounted on a variety of different council buildings and leisure centres, among other buildings in Nottingham. Customers that support this project have a chance to achieve 7% returns, and the investment runs for 18 years. Meanwhile, investors may instead choose to support a wind project that is being offered for investment in Dorset. DistGen Rogershill seeks to raise money to be able to install a wind turbine on a farm in the Bere Regis area of Dorset. Investors that select this project may achieve a rate of return of 8.2 to 9.4% across the 18 year time scale of the project. With this project the returns are variable due to the structure of the investment.
Investing is never without its risks. As Abundance Generation points out clearly on its website, if something goes wrong with the project, or if the project is to fail then the investor may not get any or even all of their money back. Money is safely protected by the Financial Services Compensation Scheme while it is held in an Abundance account, but once those monies have been transferred to the project, no such protection exists, and the investor is entirely reliant on that organisation being able to pay the money back. Problems that could arise leading to this unfortunate eventuality are situations where the price of energy drops tremendously, where lower than expected energy production is achieved from the project and where operational failure occurs that is not covered by normal contracts or warranties. Investments are also long term in nature, with most running from 20 to 25 years, so investors need to be ready and able to commit to a long term investment. Selling up early is not particularly easy, though the organisation does have a bulletin board which allows buyers and sellers to connect, making the process somewhat easier.
Risks aside, at the time of writing more than £7 million had been invested in projects by 1,515 investors, so it seems that Abundance Generation is meeting its goals.  It also was the winner of the Business Green Leaders Awards "Small Business of the Year" award in 2013.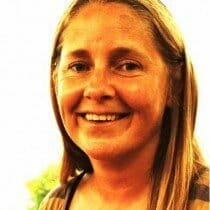 Paula Newton is a business writer, editor and management consultant with extensive experience writing and consulting for both start-ups and long established companies. She has ten years management and leadership experience gained at BSkyB in London and Viva Travel Guides in Quito, Ecuador, giving her a depth of insight into innovation in international business. With an MBA from the University of Hull and many years of experience running her own business consultancy, Paula's background allows her to connect with a diverse range of clients, including cutting edge technology and web-based start-ups but also multinationals in need of assistance. Paula has played a defining role in shaping organizational strategy for a wide range of different organizations, including for-profit, NGOs and charities. Paula has also served on the Board of Directors for the South American Explorers Club in Quito, Ecuador.