"We're going to make the most significant enterprise tech company since Salesforce." – Josh James
I recently read a great interview with Domo's CMO Heather Zynczak, where she talked about the importance of data in Marketing. Its an insightful interview, she discusses how as data is used to push out niche campaigns, it is collected from many different sources. Since multiple data sources come from segregated sources, marketers may find the results unrepresentative of the real view.  She says "These multiple data streams live in multiple systems with different people responsible for each piece, making it difficult to see the full story. If you are the CMO trying to make sense of how all that impacts your business, you really cannot do it".  Great stuff.
As a company, Domo has been on my radar for some time now, Domo is a cloud-based executive management platform that gives users direct, real-time access to all the business information they care about, all in one place. They arrived in 2011 with $33 million in funding from Benchmark, and was named the 2012 Startup of the Year by the Business Intelligence Group. The company then raised $60 million last March in a round led by GGV Capital. Domo's founding team consists of some of the most sought after talent in the industry with experience that includes Amazon, American Express, Ancestry.com, eBay, Endeca, Facebook, Linkedin, MLB.com, Omniture, and Salesforce.com, amongst others.
Guess what, the news was broken by carrier pigeons! definitely an industry first. According to Deserret news:
"Who does carrier pigeons anymore? We're going old school. We're going really old school," James said in a video. "If you're going to break some big news with a pigeon, you better get the best pigeon."
Domo's all-star line up of investors features the Who's Who of SaaS, venture capital and Internet technology.  CEO Josh James, recently announced the launch of BusinessIntelligence.com. 
I have written about this in the past. The site is an online hub for news, insights and resources specific to the business intelligence (BI) market.The new site is designed to give business leaders and BI decision makers one destination for the latest information on new technologies, trends and best practices from across the industry. In addition to curating the freshest business intelligence content from across the web, it offers customized views of content related to role or function such as CEO, marketing, human resources and information technology. The site plans to add new features such as customizable alerts and C-Suite research in the future.
The Domo example is curation done well in my opinion.
Positive industry sentiment has been constant, they have covered extensively in the media and it really appears that they can shake things up. A recent acolade came in the form of being  chosen by AlwaysOn as one of the OnDemand Top 100 winners. AlwaysOn is the leading business media brand connecting and informing the entrepreneurial community in the Global Silicon ValleyDomo was selected based on a set of five criteria: innovation, market potential, commercialization, stakeholder value and media buzz. Inclusion in the OnDemand 100 signifies leadership amongst peers and game-changing approaches and technologies that are likely to disrupt existing markets and entrenched players.
"The world of the cloud is beginning to live up to its promise of expanding and enhancing almost every sector of the technology world. Public, private and hybrid, the cloud infrastructure companies that can provide the most robust, always-on performance are the ones that are propelling us into a completely new digital age," says Tony Perkins, founder and editor of AlwaysOn. "This year's OnDemand 100 winners represent the companies that are not only providing the space to develop daring, indispensable applications for a growing and increasingly mobile universe, they're making sure that everyone has their information, data, media and apps whenever and wherever they happen to be.
The innovations these companies are developing go beyond consumer, beyond business enterprise—it's the future, in the palm of your hand, on your desktop, in your car. The on-demand paradigm is computing, and the Global Silicon Valley has never been more ready to take on its challenge."
Domo is perhaps unusual in that they haven't shown their product to key influencers such as press, analysts or partners. Stuart Lauchlan from Businesscloud9 puts it best:
"To date Domo has seen 30% of its revenues come from the Fortune 2000 company and it's clear that it's the enterprise market that's in its sights. As it scales up, more information will start to emerge. Then we'll see if the 'most significant since Salesforce.com' ambition can come true".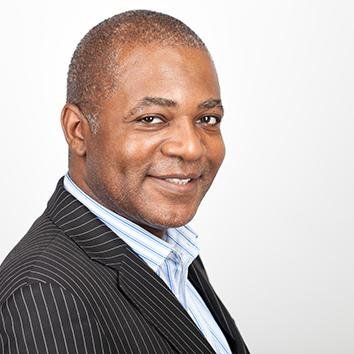 Hayden Richards is Contributor of IntelligentHQ. He specialises in finance, trading, investment, and technology, with expertise in both buy-side, sell-side. Contributing and advising various global corporations, Hayden is a thought leader, researching on global regulatory subjects, digital, social media strategies and new trends for Businesses, Capital Markets and Financial Services.
Aside from the articles, interviews and content he writes for IntelligentHQ, Hayden is also a content curator for capital markets, analytic platforms and business industry emerging trends. An avid new media explorer Hayden is driven by a passion for business development, innovation, social business, Tech Trading, payments and eCommerce. A native Trinidadian, Hayden is also a veteran, having served with the Royal Air Force Reserves for the past 10 years.
Follow Hayden on Twitter @HaydenARichards, linkedin.com/haydenhrichards and http://www.scoop.it/u/hayden-richards