Natasha Mudhar, the Chief Executive of Global Impact Enterprise The World We Want, an organisation aimed to unlock the creative potential of ideas, peoples, network and technology to accelerate progress towards achieving the Sustainable Development Goals (SDGs), spoke on the potential for public-private partnerships to encourage the much needed $1.6 trillion dollar annual fund needed to achieve the SDGs by 2030.
Entitled 'Call to Action for Public-Private Partnerships to Reach the Global Goals', the fireside chat was hosted by Jason Harris, the President and CEO of San Francisco based global creative agency Mekanism, with Natasha joining Amy Agnew, Vice President of International Markets at Global Citizen.
During the discussion Natasha spoke of the importance of not only public-private partnerships, but for a cross-sector collaborations to convene governments, corporations, media, talent, civil society, and not for profits to leverage ideas, networks and technologies and bring visions to life to create sustainable solutions.
"There is no single entity in this world that holds the solutions to the worlds problems. The magnitude of the challenges require collective action, which means we synergise partnerships with all stakeholders – corporate, government, public sector, civil service, celebrities and the public – to create transformative impact. Therefore Goal 17 is perhaps the most important SDG to focus on to unlock the potential of all of the other goals."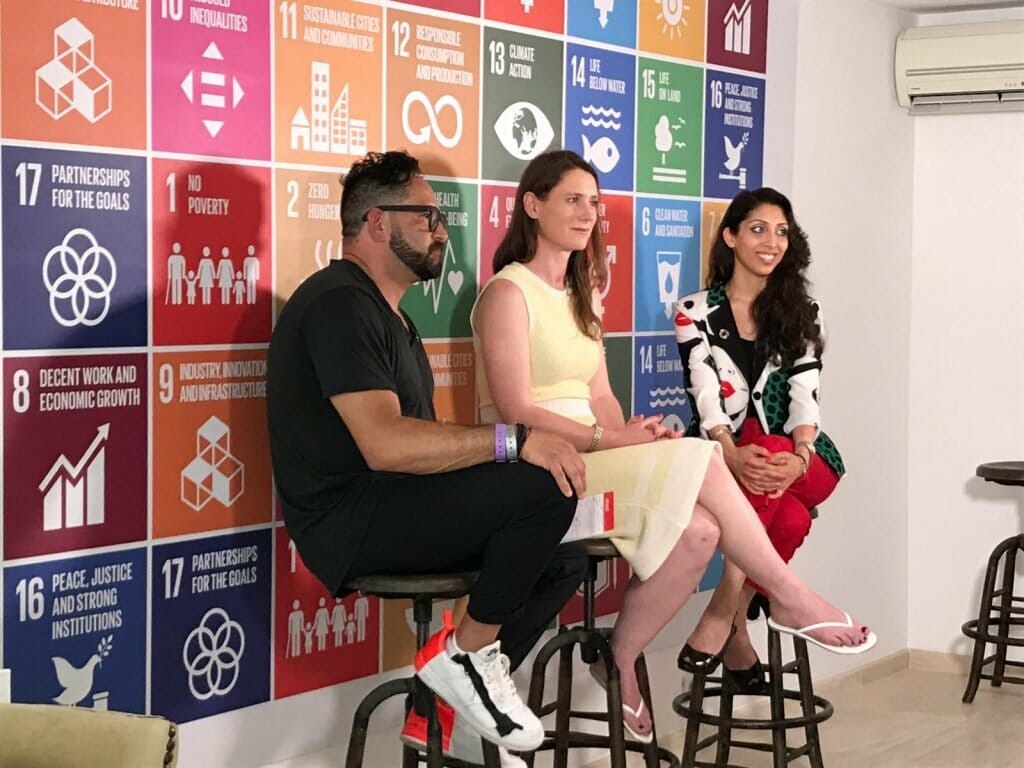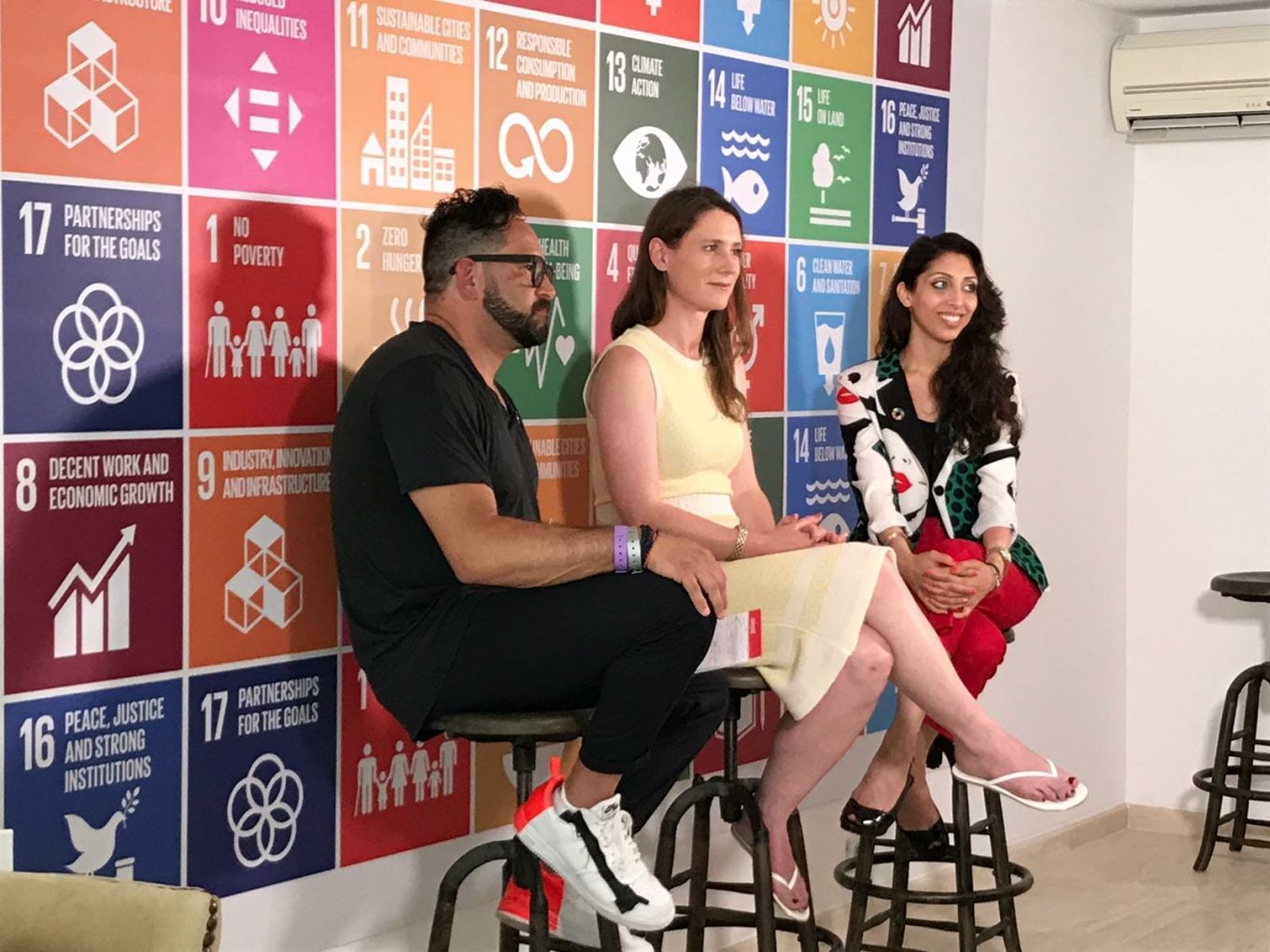 When asked how we can encourage corporates and brands to support the SDGs, Natasha Mudhar said: "One of the key ways we can ensure corporate participation in the larger SDGs agenda is by demonstrating the business case to invest in the Goals – both tangible and intangible – and the impact of that investment not just on the individual business but locally, nationally and globally through it's supply chain, consumer base and employees. Businesses can truly create sustainable impact to meet its triple bottom line: to create profit, protect the planet and improve the lives of people."
"We must constantly reiterate to organisations that being purposeful and profitable are not two mutually exclusive concepts, and that embedding a 'doing good by doing well' philosophy is a key ideology to embed in a business' DNA and not just as a CSR tactic," she continued.
Natasha also spoke about the importance of transparency and presenting data and metrics to understand and finance solutions to address problems: "The best way companies can understand the gravity of an issue is when they recognise the scale of it, analysing metrics and data, in order to make better informed business decisions.
"However, not all data is captured and available to influence decision making, as we have seen with missing-data on girls and women. They're hidden impact."
At the panel, Natasha also announced the launch of the SDGs Impact Summit in India in November 2019 with India's largest media conglomerate, Times of India Group. The SDGS Impact Summit is a global platform inviting 500+ global delegates across government, media, talent, civil society, NGOs and corporates to spotlight the Global South and international rule breakers, problem solvers, storytellers, thought shapers, global leaders and renegades with a cause who are committed to achieving the SDGs. The summit will encourage people everywhere to raise their voices, help build awareness of the SDGs, and hold their government leaders accountable for progress. The Summit supports a wider ten-year strategy commencing in 2020 to activate activations across multiple sectors to support India in achieving its SDGs targets by 2030.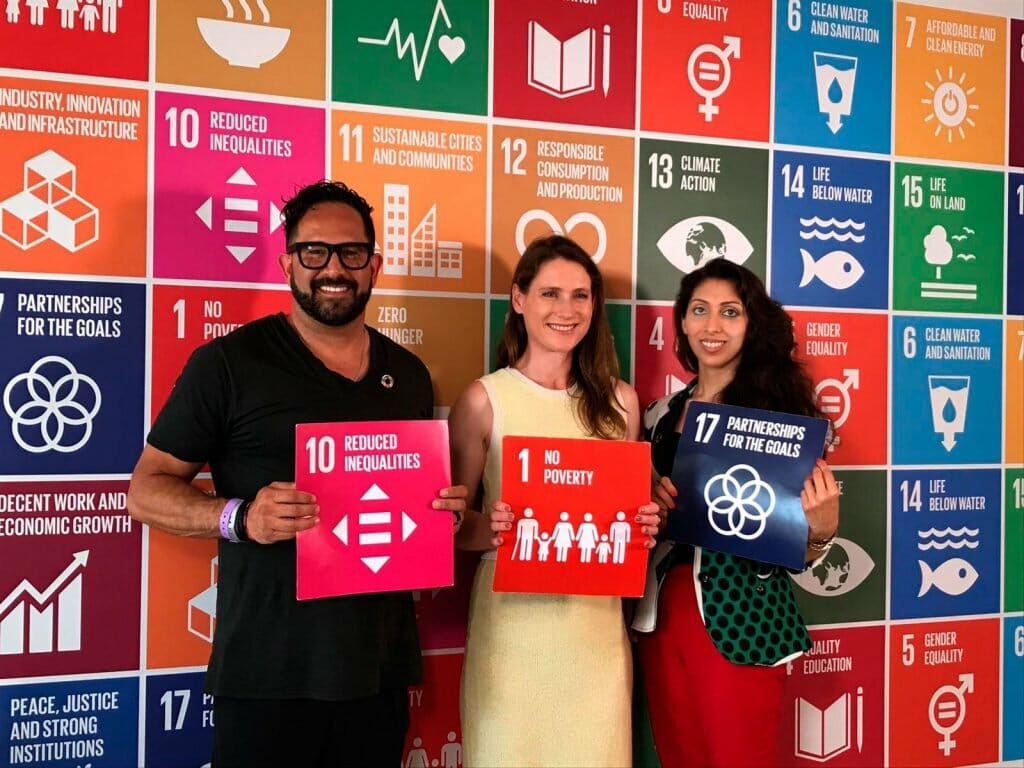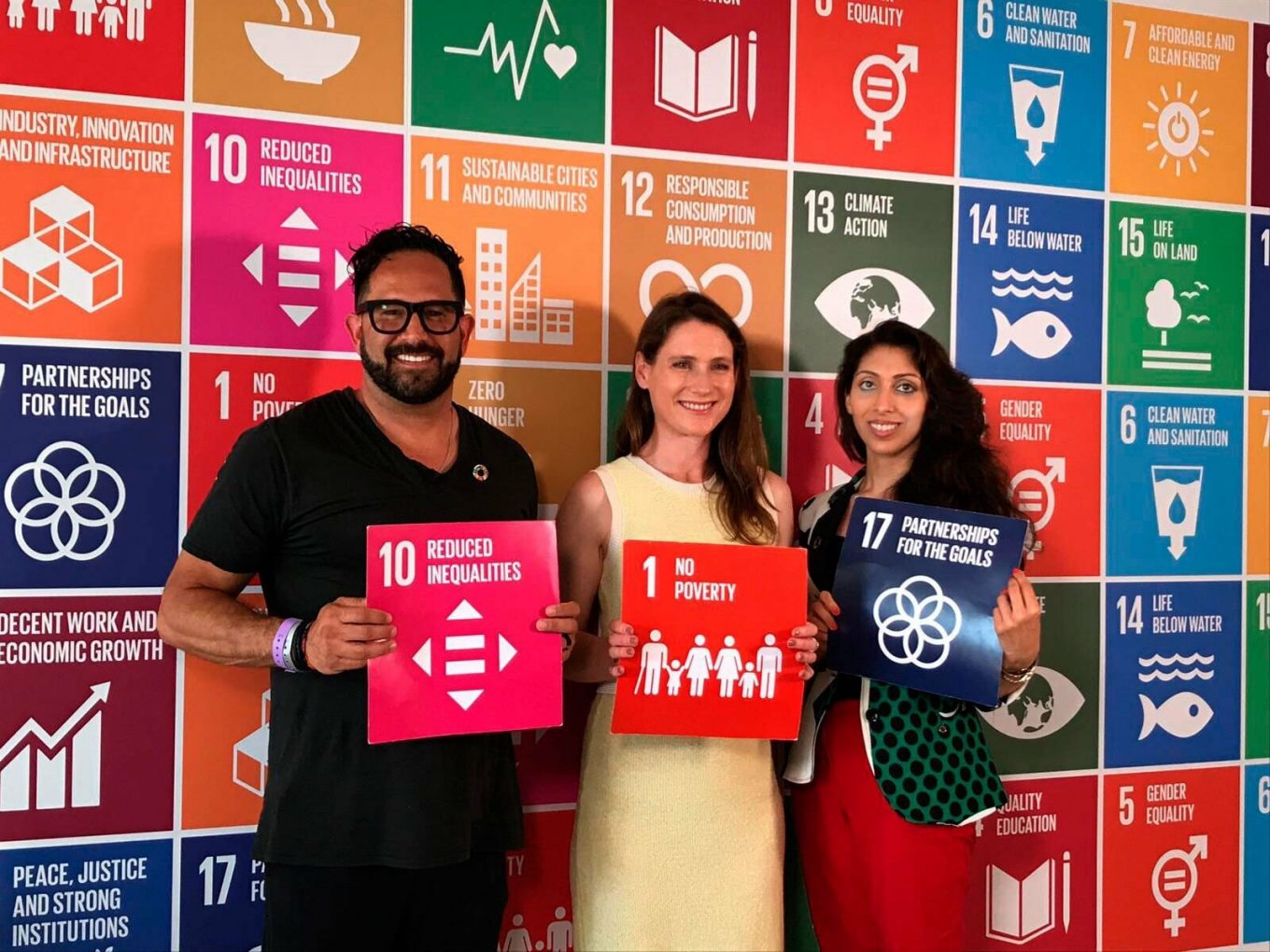 Having spearheaded several social impact projects globally, Natasha explains why India has an important role to play in the larger, global SDGs success story: "India has one seventh of the world's population. In order for the world to achieve its SDGs targets, India must also achieve its own. The ambition with the SDGs Impact Summit and the ten-year strategy is to create a collaborative and sustained movement of action towards accelerating the SDGs success. Rooting the Summit in the Global South, where countries such as India can be a part of the decision making process and solutions, is vitally important. My ambition is to be a part of India's success story where it becomes the benchmark country in achieving the SDGs by 2030."
The Goals House in Cannes is a focal point for the strategic-thinking needed to make the SDGs a reality. The house was first created in Davos to encourage the high-level discussion that will enable the world to meet its 2030 targets.

Founder Dinis Guarda
IntelligentHQ Your New Business Network.
IntelligentHQ is a Business network and an expert source for finance, capital markets and intelligence for thousands of global business professionals, startups, and companies.
We exist at the point of intersection between technology, social media, finance and innovation.
IntelligentHQ leverages innovation and scale of social digital technology, analytics, news and distribution to create an unparalleled, full digital medium and social business network spectrum.
IntelligentHQ is working hard, to become a trusted, and indispensable source of business news and analytics, within financial services and its associated supply chains and ecosystems.