The "third platform," a coined IDC term, built on mobile computing, cloud services, social networking and big data analytics technologies, will rapidly disrupt software business models, changing them forever.  According to  IDC research, the 3rd Platform, with cloud at its core, will serve as the primary growth driver of the information and communications technology (ICT) industry over the next decade, responsible for 75% of new growth as worldwide ICT spending moves from $3.7 trillion in 2013 to more than $5 trillion in 2020.
"The 3rd Platform is not just a technology revolution; it's also a customer revolution. As a result, expect the rise of new software business models that align more closely with business outcomes and customers' experiences," said Amy Konary, Research Vice President for Software Licensing, Provisioning, and Delivery. "Customers should expect to see models that enable access to and consumption of applications when and where they want. Pricing will scale up or down according to consumption or need, allowing customers to pay only for what they use."
In order to address the upheavals among their customers, particularly in terms of how IT is deployed and consumed, enterprise software vendors  find themselves having to move quickly to stay relevant and competitive. Take IBM, for example, the firm has positioned big data at the forefront of its strategy as it seeks to help companies notably small and midsize businesses  make sense of data generated everywhere.
Additional IDC analysis shows:
The 3rd Platform makes possible a broad proliferation of two important, value-generating overlays – big data analytics and social technologies.
Most net-new commercial applications – as much as 82%, according to IDC – are being built specifically for cloud delivery in 2013. By 2016, nearly $1 of every $6 spent on packaged software and $1 of every $5 spent on applications will be consumed via the software-as-a-service (SaaS) model.
Customers want access to positive outcomes, and subscription pricing has proven to be a better means of facilitating this access than the perpetual license model.
Start-ups aren't the only ones offering subscription license models – 16% of the top 100 software vendors have more than 50% of their revenue coming from subscription and virtually all software vendors are at various stages in a seminal transition in how they build, sell, and deliver their products as services hoping to generate more revenue and improve customer satisfaction.
Nicholas D Evans in a computerworld article noted 3 CIO considerations for the third platform:
"When we talk about the third platform in an enterprise setting, we're really talking about the convergence of these forces and their powerful combination to serve as a foundational architecture for IT organizations. Beyond the individual trends, the seamless "combination" of these trends is becoming critical since it collectively represents an agile new IT fabric for applications, data centers and, most importantly, the user experience".
Transforming the User Experience
Transforming Application Architectures
Transforming Data Centers
"Disruption rarely, if ever, leads to wholesale replacement," cautions Konary. "IDC believes that while packaged software applications are being slowly re-platformed for virtualized use on converged systems in datacenters, they will be available for distributed client/server computing environments (the 2nd Platform), and they will be priced and licensed accordingly.
 These applications will just become less interesting than they once were, as software developers shift innovation to where the growth opportunity exists – the 3rd Platform."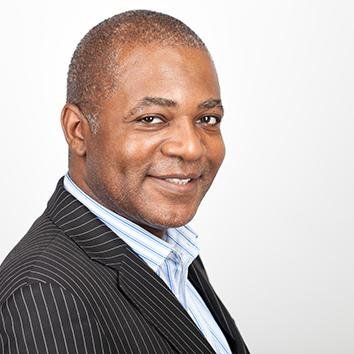 Hayden Richards is Contributor of IntelligentHQ. He specialises in finance, trading, investment, and technology, with expertise in both buy-side, sell-side. Contributing and advising various global corporations, Hayden is a thought leader, researching on global regulatory subjects, digital, social media strategies and new trends for Businesses, Capital Markets and Financial Services.
Aside from the articles, interviews and content he writes for IntelligentHQ, Hayden is also a content curator for capital markets, analytic platforms and business industry emerging trends. An avid new media explorer Hayden is driven by a passion for business development, innovation, social business, Tech Trading, payments and eCommerce. A native Trinidadian, Hayden is also a veteran, having served with the Royal Air Force Reserves for the past 10 years.
Follow Hayden on Twitter @HaydenARichards, linkedin.com/haydenhrichards and http://www.scoop.it/u/hayden-richards