Businesses that use decentralized documentation systems have their information and data stored across multiple servers. This inefficient document management system can lead to mistakes, fraud, data loss, and more. On the contrary, businesses that use a centralized documentation system have a central repository conveniently accessible to authorized employees from anywhere in the world. Therefore, it is safe to conclude that a centralized document management system offers plenty of benefits and security.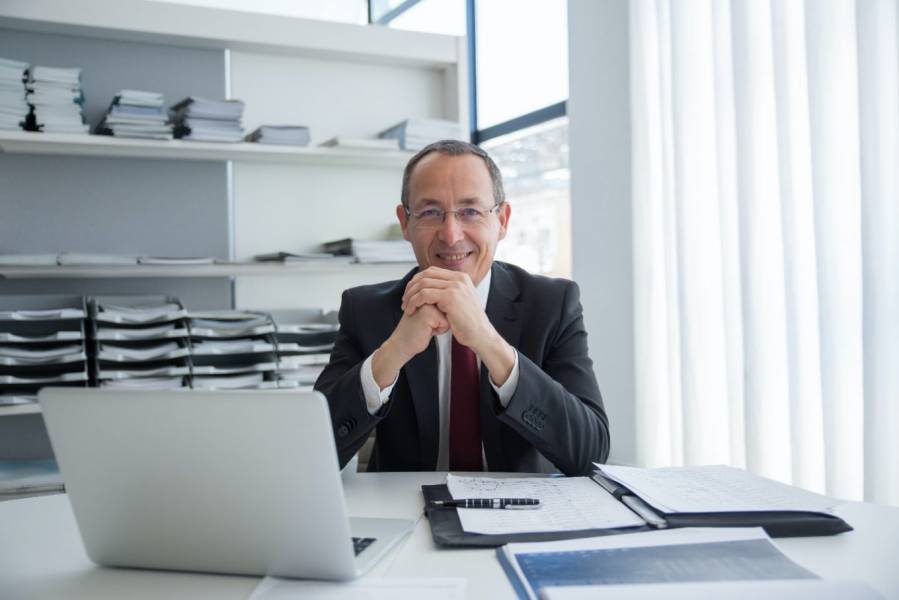 Centralized documentation systems have become especially more popular during the pandemic. As remote work became a norm, the need for a centralized documentation system also increased. Countless companies working with advanced technology have adopted this system across all industries.
Any business that deals with technology requires centralized documentation because of the nature of work and the reason that more and more employees in this industry are choosing to work from home. Therefore, increasing the need for a central document management system. Businesses often take the services of IT support providers to maintain and manage their centralized IT documentation. Moreover, support personnel can efficiently check and fix any problems in the system to keep everything streamlined, as operational downtime can severely affect the workflow of a business.
In this article, we will discuss some advantages of using centralized IT documentation.
Fewer Chances of Human Error
A significant benefit of centralized IT documentation is decreased human error. Even the most competent employees can make mistakes and lose files in a decentralized document management system.
A centralized IT documentation system stores all the data in a central location, allowing selected employees and administrators to access files. Moreover, it also enables administrators to keep an eye on users' check-in and check-out information. Unauthorized employees aren't allowed to move or delete a file without permission, preventing data loss and breaches.
Easier Access to Documents
One of the primary benefits of centralized IT documentation is easily accessible data. Centralized IT documentation system stores data using cloud technologies. Therefore, employees, administrators, and clients can easily access authorized files and documents at any time from anywhere in the world.
Easy access to documents has various indirect benefits like increased productivity, streamlined workflow, and more. Remote work is becoming increasingly popular, so easier access to data can help an organization achieve its goals through a remote team, cutting overhead costs.  
Reduced Operational Costs
Centralized IT documentation eliminates storage, delivery, and other costs associated with a manual decentralized document management system. According to an IBM report, the average cost of a data breach in the US is $148 per leaked record. Decentralized document management systems are at a higher risk of data breaches and the costs associated with such incidences are also higher.
Centralized IT documentation has plenty of benefits that increase the employees' productivity and streamline business operations, which ultimately help increase business revenue and eliminate unproductivity and chaotic business workflow.
Efficient Business Operations
Searching for files in a decentralized documentation system takes up a lot of valuable time of the employees, resulting in delayed business operations and ineffective management. Centralized IT documentation makes operations smooth and helps optimize the workflow.
A centralized IT documentation system uses state-of-the-art inventory to track the required files in the cloud. It allows you to view the available documents and access the required document at any time. Moreover, it allows you to move the chosen documents to your desktop or laptop with a simple screening process.
Higher Security
Centralized IT documentation is more secure than decentralized document management systems as it removes the need for the security team to monitor multiple digital locations. Moreover, a centralized location also makes it easier to restrict access in case of suspicious activity.
Centralized IT documentation systems protect your data and prevent data loss through fraud or human error. However, it's still important to ensure that all your data is regularly backed up, so you don't lose access in case of a data breach or a system crash.
Improved Compliance with State and Federal Laws
A centralized IT documentation system helps you to better comply with digital security regulations like General Data Protection Regulation (GDPR). It helps you update your business practices and manage any associated risks more effectively, especially when industry legislations become more complex and restrictive.
Non-compliance with federal regulations can result in data breaches and can lead you to pay non-compliance charges, which can include;
Legal fees

Execution cost of breach response

Government-mandated fines

Stock uncertainty
Centralized IT documentation makes it easier to comply with federal law and saves you from unnecessary stress and costs.
Increased Visibility
When all your documents and data are in one place, you can better track the impact of a process on your operations. Moreover, increased visibility helps you monitor data better and ultimately introduce improvements wherever required.
Centralized IT documentation allows you to gather, analyze, and implement data to derive efficient changes and make strategic changes without losing consistency in business operations. It supports changes or revision requests in documents in a way that an old document is automatically replaced after the approval of the new version of the document. Therefore, better visibility allows you to support multi-document revision requests, allowing you to update different documents at once or make multiple updates to the same document.
The Bottom Line
Technological advancement and the popularity of remote work have urged many businesses to shift to a centralized document management system. Decentralized management systems are inefficient, costly, and often result in data loss, but centralized IT documentation offers plenty of benefits that we have discussed in this article.
Efficient business operations, increased visibility, and easier access to documents anytime from anywhere in the world are the primary benefits of centralized IT documentation. Moreover, increased security and easier compliance with all state and federal laws are other factors that highlight the advantages of centralized IT documentation. Lastly, reduced costs and human errors are two additional factors that make investing in centralized IT documentation worthwhile. We hope this article has helped you understand the advantages of centralized IT documentation and you can now make the switch with better peace of mind.

Founder Dinis Guarda
IntelligentHQ Your New Business Network.
IntelligentHQ is a Business network and an expert source for finance, capital markets and intelligence for thousands of global business professionals, startups, and companies.
We exist at the point of intersection between technology, social media, finance and innovation.
IntelligentHQ leverages innovation and scale of social digital technology, analytics, news and distribution to create an unparalleled, full digital medium and social business network spectrum.
IntelligentHQ is working hard, to become a trusted, and indispensable source of business news and analytics, within financial services and its associated supply chains and ecosystems.