Guest Post by Fitsmallbusiness
Whether you're just starting your real estate career or you've been in the game for a long time, marketing (and finding the budget to market) is a tricky thing. You don't want to spend too much and waste your money, but you don't want to spend too little and miss out on making good contacts.
Thankfully—partly due to the internet and partly due to some good old fashioned methods—there are still plenty of ways to generate a ton of real estate leads without spending a ton of money on marketing. Try these five tried-and-true methods:
Networking
5 Ways to Generate Real Estate Leads on a Budget
What's better than working? Getting other people to work for you! In real estate, that means referrals (and don't forget to return the favor). The best place to find other agents for referrals at a low-or-no- cost is attending national, state, and local get-togethers. Whether it's an all-out NAR conference to New Orleans or a simple drive down the road to your town's Board of Realtors happy hour event, hobnobbing with colleagues is a good way to gather leads. Plus, you might even pick up a trick or two, so get over your social anxiety and get out there!
It may seem old fashioned, but invest in some business cards before you start networking. When you're talking in person, it can be hard to get people to focus long enough to pull out their phone and add your contact information. Toss them a quick business card instead, and they'll have something to hold on to until they get back to the office.
Once you start making those connections, use CRM software, like Contactually, to keep everything organized so you don't waste a ton of time trying to connect later.
Cold calling
5 Ways to Generate Real Estate Leads on a Budget
We know, we know: cold calling seems so outdated. Heck, even the phrase sounds outdated. But there's a reason why the phone rings around 6 o'clock and someone is trying to sell you something—it works. Your first stop should be expired listings. In that instance, it's unlikely the seller will go back with the original agent and is shopping around for a new one. That's where you come in to offer your services. And best of all: it's free.
Just don't get discouraged. Cold calling can certainly net you sales, but it takes persistence.
Social media
5 Ways to Generate Real Estate Leads on a Budget
Your friends and acquaintances can be great sources for doing business. Keep friendly, intermittent contact with people at first—reply to a Tweet, Facebook or Instagram post casually—the goal here is to give them positive attention so they might pay attention to all those blogs you're posting.
Search Twitter for people who have real estate questions, no matter where they're located, and reach out. The more you can show you're an expert, the more people will want to do business with you. Finally, when you see someone in your area talking about selling, buying, or moving—drop them a line.
Blogging
5 Ways to Generate Real Estate Leads on a Budget
Starting a blog can be a relatively easy (and fun) way to generate leads and market your business without spending too much. Many sites like Blogger and WordPress will allow you to create a free blog under their main URL. If you want, you can also buy your own domain and set up some simple hosting for around $60 to $120. And with free blogging software like WordPress, you don't need a lot of know-how to get up and running. Just follow the instructions and you're good to go!
However, keep in mind, blogging is a hefty time commitment and without any visitors, you'll simply be writing into the void. To keep that from happening, stick to a few simple rules:
Blog regularly. One to three times a week should be enough to draw interest.
Be informative (and fun). Don't just promote your listings. Give people advice about selling their home, share interesting real-estate related news, or post your best listing photos. The key is to get people engaged.
Promote your blog. Promote your blog everywhere. Add a link to your email signature, business cards and on the profile of all your social media accounts. Email your contact list of past clients and invite them to check it out. The more you self-promote, the more your blog will pick up steam.
Prospecting FSBOs
5 Ways to Generate Real Estate Leads on a Budget
Everyone thinks it's easy to sell a house before they have to do it. FSBO listings are full of people who've had their home on their home on the market for months and have been unable to close the deal. Start your search with FSBO listings that have been for sale for 100 days or more and work backwards. Cold-call them and try to start a conversation.
Take notes on why they're selling (Are they trying to move to a hot area where you know of the perfect spot that just opened up? Let them know, but also let them know it might not be there if they can't offload their house). Services like TheRedx can weed out expired listings for you, although you're looking at $60 a month. If that's too pricey, do your due diligence through networking, scouring the MLS (keep notes!) and canvassing your area for FSBOs that are still up and have just come down.
Fit Small Business is a rapidly growing website with an audience of 800K small business readers a month. Marc Prosser and David Waring launched Fit Small Business in 2013 to help small business owners navigate the challenges that arise when running a business. Our expert staff write on a variety of small business topics ranging from small business financing to managing employees to finding customers and building relationships.You can read more at FitSmallBusiness.com
EXTRA RESOURCES
The Real Estate Marketing Ideas: The Essential Guide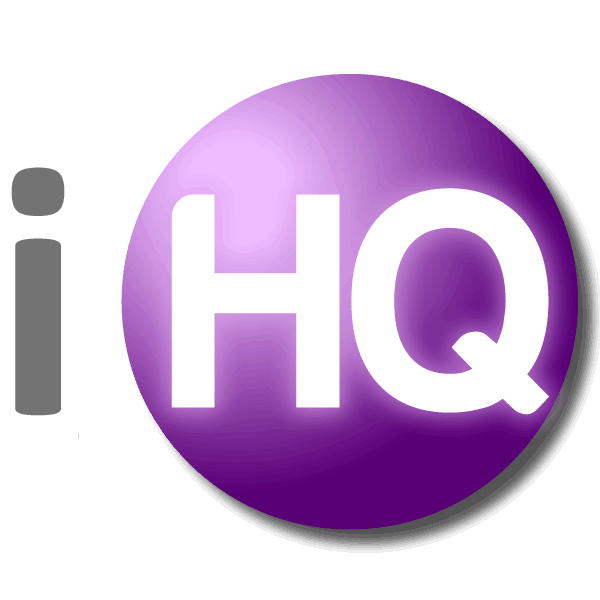 IntelligentHQ Your New Business Network.
IntelligentHQ is a Business network and an expert source for finance, capital markets and intelligence for thousands of global business professionals, startups, and companies.
We exist at the point of intersection between technology, social media, finance and innovation.
IntelligentHQ leverages innovation and scale of social digital technology, analytics, news and distribution to create an unparalleled, full digital medium and social business network spectrum.
IntelligentHQ is working hard, to become a trusted, and indispensable source of business news and analytics, within financial services and its associated supply chains and ecosystems.