Have you recently completed your business degree? That's great. You have successfully navigated the never-ending group projects, late-night studying, and caffeine-fueled exam prep.
The next big question is what should be your next step that aligns with your professional goals. It's natural to feel confused at this point. Many students feel the same, so fear not; you are not alone. However, the good news is that many prospects are available to you to explore with a business degree.
The corporate landscape continually witnesses changes as new technology and business trends emerge. You might discover that you're drawn to new and emerging industries, like the data field or digital marketing, as you navigate the employment market in 2023. Or maybe classic career paths like management, marketing, or human resource management seem more appealing. The benefit of earning a business degree is that it gives you a strong base of transferable skills that you can use in various industries and career roles.
Hence, whether you have a natural aptitude for entrepreneurship, are a creative problem-solver, or are a data analyst who enjoys crunching numbers, there's a career path that fits your skills and interests. And who knows— you might even land a career path that doesn't yet exist, given how quickly the world evolves.
So, brace up and get ready to discover diverse business careers in 2023:
Business Analyst
As businesses depend more on data to make well-informed decisions today, now is the perfect time to enter this exciting field.
Business analysts play a crucial part in assisting firms in making informed decisions by analyzing data, spotting trends, and offering suggestions for improvement. So, earning an MBA in business analytics can equip you with the essential skillset and knowledge to succeed in this field. By pursuing an MBA, you can polish your problem-solving, analytical, and communication skills and thrive in your career role.
Your regular day-to-day job responsibilities may include the following:
Examine business operations, procedures, and data to spot problems and suggest solutions

Collaborate with different departments within the organization, such as IT, project management, and finance units, to guarantee that projects are implemented successfully

Update management and relevant stakeholders on project status and any potential problems by creating reports, visualizations, and dashboards
According to PayScale, the average salary of a business analyst is $72,416 annually.
Management Consultant
If you enjoy tackling challenges and have a creative mindset, this career path might fit you best.
As a management consultant, more commonly known as a management analyst, you will develop a thorough understanding of corporate operations and procedures, assess the company's strengths and weaknesses, and put improvement strategies into practice. Professionals in this field always seek ways to increase revenue while lowering costs to make firms more lucrative.
Excellent communication, critical thinking, creativity, and interpersonal skills are necessary to qualify for this position. A management consultant's typical day can involve the following job responsibilities:
Gather and analyze data to determine a business's performance and practices

Provide recommendations based on analysis to the company or individual clients for improvement

Decide on and negotiate the timelines, milestones, and resources needed to complete the project successfully

Offer their expertise to train employees and boost operations

Foster and retain client ties to ensure their continuous satisfaction
Bureau of Labor Statistics (BLS) states the average salary of a management analyst is $93,000 per year, and the job outlook will grow by 11% from 2021 to 2031, which is faster than the average.
Human Resource Manager
Are you seeking a career path that can positively impact people's lives? In that case, consider pursuing a career as a human resource manager. These professionals are responsible for creating a strong organization by keeping the employees happy, productive, and motivated.
A human resources manager oversees contract execution, personnel management, and staff members' hiring, onboarding, and retention process. In addition, you would need to participate in staff training and assistance as a human resources manager to arbitrate and resolve employee problems.
Below are some of the everyday job duties of a human resource manager:
Create, implement, and evaluate employee relations and human resources policies, initiatives, and procedures to improve the organization's human resources

Develop a program for hiring, testing, and reviewing applications; conduct and evaluate exit interviews

Support possibilities for professional growth for employees

Keep up with the latest trends, best practices, legal updates, and new developments in talent management, human resources, and employment law
Notably, this is one of the most lucrative career paths you can pursue with a business degree. BLS reports the typical salary for a human resources manager is $126,230 annually. Furthermore, the job outlook of this profession claims a growth of 7% from 2021 to 2031.
Project Manager
The title is quite self-explanatory. These professionals handle organizational projects from the beginning till the end. They ensure that every aspect of the project gets done right and the client is happy and satisfied with the results.
For this position, managing a team and leading by example are essential. So, you need exceptional team management and leadership skills. And since you'll be the go-to person, you need to be good at communicating and solving problems. Also, prior knowledge of project management software and tools and technical background can benefit your career.
The following are some regular job duties of a project manager:
Identify and specify the project's goals and scope

Determine the resources needed to accomplish goals and manage those resources effectively and efficiently

Create a budget based on the project's scope and the resources needed

Consistently give project updates to diverse stakeholders regarding strategy, changes, and progress

Throughout the entire project's execution, use the best practices, methods, and standards available in the industry
As per BLS predictions, the average wage of a project management specialist is $94,500 per year.
Final thoughts
There's no denying that a business degree is a valuable asset for an individual as it offers diverse career options to explore. The best thing about a business degree is it is adaptable, versatile, and comprehensive. In addition, business students acquire knowledge and a wide range of tangible and intangible skills that empower them to contribute significantly in several professional settings.
The business sector, therefore, offers a wealth of opportunities for everyone, regardless of where they are in their career. However, remember that the secret to success is recognizing your strengths and areas of interest first, then choosing a career track that fits them.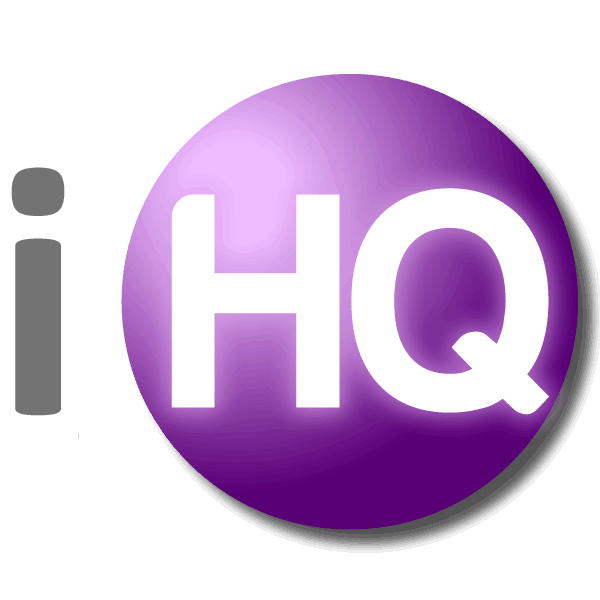 IntelligentHQ Your New Business Network.
IntelligentHQ is a Business network and an expert source for finance, capital markets and intelligence for thousands of global business professionals, startups, and companies.
We exist at the point of intersection between technology, social media, finance and innovation.
IntelligentHQ leverages innovation and scale of social digital technology, analytics, news and distribution to create an unparalleled, full digital medium and social business network spectrum.
IntelligentHQ is working hard, to become a trusted, and indispensable source of business news and analytics, within financial services and its associated supply chains and ecosystems.