A new trend report based on Game-Based Learning has been released by Global Industry Analysts. This new Market for Game-Based Learning, is projected to witness strong growth led by proliferation of mobile devices, innovation in gamification app development and growing corporate focus on digital learning programs as alternatives to conducting expensive classroom training. With the amount of low cost tablets released over the recent Christmas period, school IT managers might seriously have to look into BYOD (bring your own device) to tap into the current trend. The report also provides cursory insights into the tech, future prospects, and corporate initiatives of key companies worldwide.
While it is true that gamification and the game-based Learning movement has gained a higher profile over the last couple of years, a key factor for growth has been for the concept's  ability to tap into digital natives' love of video games as a driver for increased engagement which also has great value in relation to developing problem solving, social skills and collaboration. If you think about it, widespread use of games tech in homes naturally creats a significant interest for game based learning in schools.
The infographic below suggests that not all teachers are believers in the gaming aspect of learning however. 56% of teachers complain of not having access to computers in order to provide digital game time.
Game-based learning (GBL) can be described as an advanced approach for learning things by using computer-based game technology in order to offer interactive as well as enriching experience to learners. This approach is designed to maintain a balance between the subject matter as well as the gameplay, while providing creative educational experiences.The concept focuses on player to first retain and then apply the combined knowledge obtained through gameplay as well as subject matter in real world scenarios. Given the popularity of games among the younger generation, researchers are leveraging games as a medium to improve education in classroom environments as well as training methods in the corporate sector.
Game-based training and learning methods encourages people to think logically in a manner that stimulates intellectual growth. Rapid proliferation of mobile technologies, and growing demand for technologically advanced interactive games aimed at enhancing employee productivity are expected to propel growth in the market.
Zack Blois suggests 4 Positive Game-based Learning Trends, skeptical and time constrained teachers should pay attention to:
Added intrinsic value = Greater student motivation
Drives home mastery by allowing mistakes
Learning Standards-aligned Games are for real
New focus on Age Appropriateness and Curriculum Customization
Image credit via weareteachers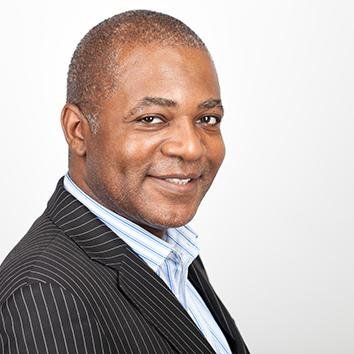 Hayden Richards is Contributor of IntelligentHQ. He specialises in finance, trading, investment, and technology, with expertise in both buy-side, sell-side. Contributing and advising various global corporations, Hayden is a thought leader, researching on global regulatory subjects, digital, social media strategies and new trends for Businesses, Capital Markets and Financial Services.
Aside from the articles, interviews and content he writes for IntelligentHQ, Hayden is also a content curator for capital markets, analytic platforms and business industry emerging trends. An avid new media explorer Hayden is driven by a passion for business development, innovation, social business, Tech Trading, payments and eCommerce. A native Trinidadian, Hayden is also a veteran, having served with the Royal Air Force Reserves for the past 10 years.
Follow Hayden on Twitter @HaydenARichards, linkedin.com/haydenhrichards and http://www.scoop.it/u/hayden-richards