Telecommunication is no longer what it used to be. Many households and businesses relied on landline phones for communication a few decades ago. However, people have now turned to VoIP and mobile phones.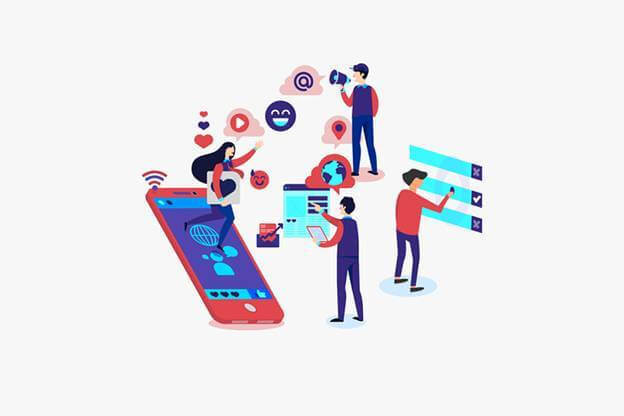 VoIP has gone from a luxurious technology to a vital part of many businesses' communication strategies. All you need is a high-speed internet connection for making and receiving calls. You can use the technology on computers, mobile phones, or desk phones. Therefore, it is one of the best options for businesses.
Unlike landlines, you don't need to deal with maintenance costs or expensive setups. Landlines would demand that you incur additional costs as your business grows. They also lack features like team chat and video conferencing, critical for modern work environments.
What Is VoIP?
If you're new to the business, you may be wondering what VoIP is. VoIP stands for "Voice over Internet Protocol," and it's a technology that allows you to make telephone calls using the internet. With VoIP, you can make calls using your computer or mobile phone, and you can even use it to call people in other countries at a fraction of the cost of traditional telephone service.
Here are a few VoIP statistics and trends to keep in mind.
Market Size and Adoption
VoIP technology took off in the 1990s. However, it wasn't until 2005 that it took off. The market continues growing and has no indication of slowing down soon. The technology has become even more popular as more companies adopt remote work. Companies are always looking for solutions for their distributed teams. Here are a few statistics to prove the growth of the technology:
About 60 percent of adults in the United States lived without landlines in 2019
Since 2004, businesses and homes have been moving from traditional landlines steadily. Many of them adopted mobile phones and VoIP, making landlines obsolete.
Studies suggest that the market for VoIP services will hit $194.5 billion by 2024.
This technology's growth is mostly rooted in low setup and maintenance costs. It is reliable and doesn't need much staff support. VoIP services are ideal if your business needs more than just phone calls.
5G Networks and Business VoIP Markets
The 5G network will go mainstream fast. The business landscape is growing fast, and there is a need for consistent communication. For this reason, the adoption of 5G networks is one of the biggest VoIP trends at the moment.
It is expected to improve connectivity and reduce the number of dropped calls. Other potential benefits of 5G technology include:
Consistent and better quality video streaming
HD video content
Fast data transfer speeds
faster connectivity of wearable devices
With 5G technology, your company has better communication tools. Here are a few statistics regarding 5G networks:
According to studies by Verizon, 5G network can improve data transfer speeds by 72 percent
5G network can reduce dropped calls by 47 percent
It can improve the connectivity of wearable tech by 50 percent
25 operators launched 5G service in 2019
By the end of 2020, there were about 218 million 5G subscribers in the world
The number of 5G subscribers is projected to have tripled from 2020 to 2021.
Growth of The UC Market
The global UC market is projected to register a 16.8 percent growth from 2019 to 2025. Unified Communications is the connection between collaboration tools and business communication under the same platform.
The tools include audio conferencing, file sharing, a virtual phone system, and team chat. With UC, employees are always connected. It also reduces fragmented technologies, hence improving communication. It enhances support for remote players, customer experience, and productivity.
The Cost of VoIP
Growing businesses can save money using VoIP solutions. They can help you reduce business phone bills and unlock features that may not be available with legacy phone systems. Here are a few ways that VoIP can save you money.
You Can Reduce Phone Costs by Up to 50 Percent
Even though the percentage of savings differs depending on your business, VoIP is great for reducing your phone costs. One of the biggest contributors to this is that you will be making calls via the internet.
It is much more affordable than relying on landlines that use on-premise wiring. It can be tough to set up and maintain the landline. With landlines, all calls are charged. However, VoIP providers give you unlimited calls all through the United States. If you are a small business trying to improve your reach, VoIPs are your most profitable option.
Reducing Startup Costs
Did you know that VoIP services can lower startup costs by up to 90 percent? When allocating a budget for your startup, you don't want to spend all of your money on business communication systems.
VoIP helps you save on both the initial and recurring expenses. You get to save money on maintenance, installation, and upkeep. All your voice, video, phone, and messaging are hosted in the cloud. Service providers manage them, which frees up your time for more important tasks.
Even though VoIP services are expected to increase three percent in the next five years, they are still cheaper than landlines. Cloud-based contact centers result in about 15 percent lower IT personnel costs. You'll need fewer IT support personnel when you move your contact center to the cloud. Since cloud service providers maintain their own solutions, your team can focus on other tasks.
Customer Service and Call Centers
When customers call your business, they want to get help fast. They don't want to be put on hold or passed around to different departments. Call centers need to be reliable, and VoIPs is your best option.
In 2019, about 83 percent of companies either missed a deadline or lost a customer due to communication problems. Both of these events are significant for the success of a business. Poor communication is more than an inconvenience. It can hinder productivity and upset your customers. However, collaboration and communication don't have to be fragmented with the right tools.
Sixty percent of customers consider phone support the best way to reach companies. Six in ten customers who find local businesses online will pick up their phones and call them. They are unlikely to rely on email, live chat, or online contact forms.
Inbound calls add up over time. They can get overwhelming during busy seasons. Using commercial phone service helps your business streamline call routing. Customers can easily reach their desired departments.
Sixty-one percent of customers will stop doing business with your brand if it has poor customer service. Investing in your customer service ultimately pays off. According to a survey by Microsoft, 59 percent of respondents have a higher expectation from customer service teams than they did in the last year.
Seventy-six percent of businesses avail customer support outside their regular business hours. The standards of customer service are higher than they have ever been. Eighty-six percent of customers hope that conversations will shift harmoniously between different channels.
Moving to the Cloud
Modern businesses are quickly moving their phone systems to the cloud. On-premise systems don't cut it anymore. Eighty-two percent of businesses claim to report cost savings after moving to the cloud. Many businesses report to enjoy the following benefits:
Lower operating costs
lower setup fees
easy maintenance
improved mobility to aid remote teams
better business collaboration
Ninety-four percent of businesses claim to enjoy better security after moving to the cloud. Security features to enjoy with cloud communication services include around-the-clock network monitoring, data compliance, and encryption.
If your business deals with confidential or sensitive data, you need to switch to cloud communication services. Eighty-three percent of enterprise workloads were on the cloud by 2020. About 50 percent of government organizations use cloud services.
The Rise of Remote Work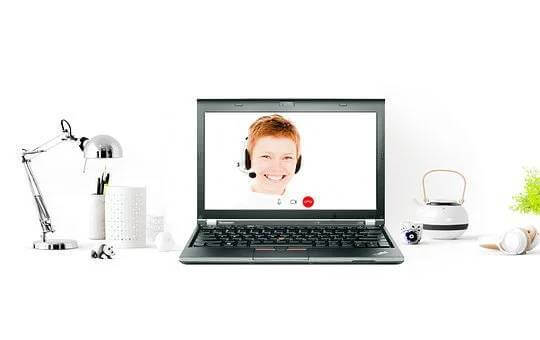 Since the COVID pandemic, many companies have adopted remote work. In 2020, most businesses implemented work-from-home policies to keep their employees safe and promote productivity. VoIP is one of the technologies that made remote work possible.
Remote employees are 43 percent more productive than on-site employees. Reports suggest that remote employees stay on the clock longer than on-site workers. They are unlikely to unplug even after regular working hours.
About 77 percent of remote employees are more productive than on-site employees. CoSo reports suggest that 36 percent of remote employees depend on video conferencing. However, 32 percent of them depend on VoIP. These are some of the most popular technologies for communication and collaboration.
Today, over 38 percent of companies have remote employees. These employees take less time off and work for longer. Remote work policies have become popular for all industries and business sizes. According to a State of Business Communications Report, about one in three businesses now have remote employees.
The benefits of VoIP to your business are undeniable. It is a cost-effective and convenient alternative to traditional communication systems. VoIP can help your business optimize its system of handling business calls and handling sales transactions. Therefore, VoIPs are appropriate for both small businesses and large corporations.
Soon, VoIPs could be the standard for business communications. However, the systems continue to evolve just like other types of modern technology. Trends to expect to include adopting 5G technology, the rise of remote work, and a shift to the cloud. More companies are already experimenting with modern communication strategies. The new systems come with video chat services, mobile systems, and smart assistants.

Founder Dinis Guarda
IntelligentHQ Your New Business Network.
IntelligentHQ is a Business network and an expert source for finance, capital markets and intelligence for thousands of global business professionals, startups, and companies.
We exist at the point of intersection between technology, social media, finance and innovation.
IntelligentHQ leverages innovation and scale of social digital technology, analytics, news and distribution to create an unparalleled, full digital medium and social business network spectrum.
IntelligentHQ is working hard, to become a trusted, and indispensable source of business news and analytics, within financial services and its associated supply chains and ecosystems.