Forex trading has become increasingly popular amongst people from all walks of life these days. Both seasoned and new traders enjoy the opportunity to make money through their careful trading and effective strategies. However, it is important to remember that in order to become successful at Forex trading you have to take things one step at a time. Just like any other business, you need to have a strategy in place. In this article, I will talk about the crucial mistakes that need to be avoided in order to enjoy trading success.
Some of the tops mistakes new traders make
If you are new to any of the various types of trading, you need to bear in mind that there are certain things you should and should not do. When it comes to Forex, one of the things you need to do is familiarize yourself with and then avoid common mistakes that could lead to failure. Some of the common errors that are made by new traders in the Forex market include:
Failing to practice first: The Forex market provides you with the perfect opportunity to get some practice in and get a feel for trading before you start taking financial risks. This is through the availability of free demo accounts. If you get some practice in on one of these before you open a real trading account, you can build up your knowledge and confidence without risking money. Once you are ready, you can then start trading for real. However, some people jump straight in with a live trading account and then pay the price for their lack of knowledge and confidence.
Trading too often: If you speak to Forex trading experts, most will tell you to go easy with your trades. A lot of people who are new to this type of trading get carried away and end up trading just for the sake of trading rather than making strategic decisions with regards to when they trader. This can lead to huge losses, so you need to make sure you resist the temptation to over-trade. Be picky about your trades and do your research rather than jumping in feet first without even exercising any type of strategy.
Giving up a strategy that works: If it's not broke, don't fix it – this is a saying that many of us have heard. However, it is also one that many new Forex traders ignore when it comes to their strategy. For some reason, a lot of new traders develop a strategy that works really well for them. However, rather than sticking with it they then jump onto the bandwagon with another totally different strategy just because it is one that other traders are using. In a nutshell, if you have developed a strategy that is working for you then stick with it. Failing to do so could lead to financial losses and failure.
These are some of the more common mistakes that are made by those who are new to Forex trading. It is mistakes like this that need to be avoided if you want to look forward to trading success.
Making sure you avoid these potentially costly errors
The increased popularity of Forex means that more and more people are now getting involved in trading. There are a number of common mistakes that are made by new traders in the Forex market. However, these are some of the most common ones that can create issues and problems for traders. By making sure you familiarize yourself with these and other common trading mistakes, you can reduce the risk of unnecessary risks and losses. At the same time, you can help to boost your financial success.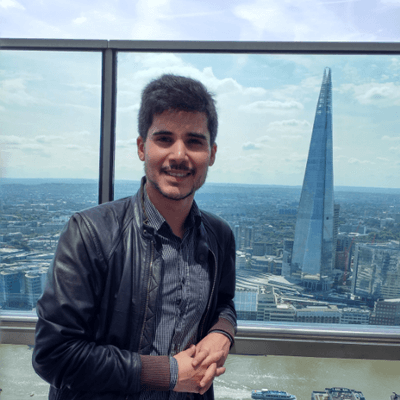 Hernaldo Turrillo is a writer and author specialised in innovation, AI, DLT, SMEs, trading, investing and new trends in technology and business. He has been working for ztudium group since 2017. He is the editor of openbusinesscouncil.org, tradersdna.com, hedgethink.com, and writes regularly for intelligenthq.com, socialmediacouncil.eu. Hernaldo was born in Spain and finally settled in London, United Kingdom, after a few years of personal growth. Hernaldo finished his Journalism bachelor degree in the University of Seville, Spain, and began working as reporter in the newspaper, Europa Sur, writing about Politics and Society. He also worked as community manager and marketing advisor in Los Barrios, Spain. Innovation, technology, politics and economy are his main interests, with special focus on new trends and ethical projects. He enjoys finding himself getting lost in words, explaining what he understands from the world and helping others. Besides a journalist, he is also a thinker and proactive in digital transformation strategies. Knowledge and ideas have no limits.