Having daily rituals is a good way to have life balance, develop better focus and making life a powerful statement of success and harmony. Manifesting Ritual can also be of great help if you want something to motivate you constantly to work for your goals. It is very important to maintain a personal development strategy that helps you improve and gets better, so one moves on through life, as if we were a wine getting older and better!
The following 20 rituals, assemble a group of exercises that bear in mind all the hierarchies of needs of what one needs to balance between mind, body, spirit, pleasure, dreams and our wish lists.
1. Starting the day with a remembrance about what is really important, having a list of top 5 things more important, and at the same time starting with a special simple thanks giving ritual and a daily quiet and ideally sitting breathing meditation.
2. Writing every day some notes and ideas, wishes, birthday cards or messages. If you like writing, make sure that at least you write around 1000 (later on 3000 plus) a words a day. For example, you can rewrite an old text about your main goals and wishes. If your creative expression is with another area, dedicate sometime to it as well. The basic idea is to help you improve focus and direction while improving results, checking failures and particularly looking at dreams and big picture life goals.
3. Repeat various time a day a simple mindful breathing technique,  and do some stretching every two hours.
4. Focus on simple mindfulness activities throughout the everyday moments, such as highlighting life's most important things and people and special activities that makes one smile or be well with oneself. Realise the good people in your life and all the beautiful good memory moments of it!
5. Seek to understand and express gratitude and compassion in every situation, let it go of heavy resentment or hate, and remember that it is just one more moment in a day of our life's journey. Even in the most stressful and anxious moments remember that  you will not feel like this all the time, remembering how life is a long journey.
6. Making an effort to have morning strong routines and discipline, such as waking up always at the same time and ideally early (from 7:30 to 6:30) and always go to bed at the same time and having reasonable sleeping hours according to your biological clock.
7. Be very careful with food and nutrition and adapt best food and routines to your body's best features and allergies. Choose the best products while resisting sweets and temptation foods;
8. Make sure there are lots of quality liquids during the day. Make sure you drink 8-10 cups of water daily. Also smoothies and natural juices.
9. Eventually, and if you feel drawn to it swiftly start shifting towards an healthier food routine, eventually becoming a vegetarian or vegan.
10. Create small but meaningful morning rituals such as simple tea meditation.
11. It is very important to make `an effort to reduce/control smartphone and social media usage, particularly when going to bed, in meals and in front of children and family.
12. Write notes and thoughts, collect quotes and make sure to do something similar to keeping some kind of a journal with goals and a list of people to remember, grandparents, old friends and people that make you feel special or that were and are very important for you. Tell them how much you care.
13. Create various strategies and rituals of daily gratitude: in the morning, lunch, diner and before sleeping.
14. Create daily physical routine exercise, for example 10 minutes a days of push ups and stretches and some minutes walking or running.
15. Making financial regular check ups, making sure you have an helicopter view of your finances and money in and out. Make a strong commitment to control spending and to learn how to manage money. Make a plan to have savings for at least one year and a plan towards your retirement and insurance.
16. Being present 100% for moments with family, friends and your children, by having weekly rituals and special moments on a regular way.
17. Making reading and learning a critical element of your routine and a way to learn about new subjects, and a way to  break from stress and digital life. Reading books and/or professional or scientific magazines is a particularly good  strategy to improve your life style and personal development, so try to read two books a month.
18. Establish a structured digital, social media and email routine that is manageable and divided in moments and timelines.
19. Develop an awareness of your body posture and habits, particularly the sitting + standing posture. Make breaks to engage in some minutes of breathing and exercising the eyes, shoulders and back.
20. Make a big effort to leave judgement out of life and to see people as part of yourself and in a respectful way. A very important strategy is the following:  if one has nothing good to say about another person be quiet and move to another subject using your energy in what is important such as your goals and visions for your life.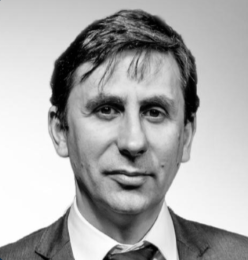 Dinis Guarda is an author, academic, influencer, serial entrepreneur, and leader in 4IR, AI, Fintech, digital transformation, and Blockchain. Dinis has created various companies such as Ztudium tech platform; founder of global digital platform directory openbusinesscouncil.org; digital transformation platform to empower, guide and index cities citiesabc.com and fashion technology platform fashionabc.org. He is also the publisher of intelligenthq.com, hedgethink.com and tradersdna.com. He has been working with the likes of UN / UNITAR, UNESCO, European Space Agency, Davos WEF, Philips, Saxo Bank, Mastercard, Barclays, and governments all over the world.
With over two decades of experience in international business, C-level positions, and digital transformation, Dinis has worked with new tech, cryptocurrencies, driven ICOs, regulation, compliance, and legal international processes, and has created a bank, and been involved in the inception of some of the top 100 digital currencies.
He creates and helps build ventures focused on global growth, 360 digital strategies, sustainable innovation, Blockchain, Fintech, AI and new emerging business models such as ICOs / tokenomics.
Dinis is the founder/CEO of ztudium that manages blocksdna / lifesdna. These products and platforms offer multiple AI P2P, fintech, blockchain, search engine and PaaS solutions in consumer wellness healthcare and life style with a global team of experts and universities.
He is the founder of coinsdna a new swiss regulated, Swiss based, institutional grade token and cryptocurrencies blockchain exchange. He is founder of DragonBloc a blockchain, AI, Fintech fund and co-founder of Freedomee project.
Dinis is the author of various books. He has published different books such "4IR AI Blockchain Fintech IoT Reinventing a Nation", "How Businesses and Governments can Prosper with Fintech, Blockchain and AI?", also the bigger case study and book (400 pages) "Blockchain, AI and Crypto Economics – The Next Tsunami?" last the "Tokenomics and ICOs – How to be good at the new digital world of finance / Crypto" was launched in 2018.
Some of the companies Dinis created or has been involved have reached over 1 USD billions in valuation. Dinis has advised and was responsible for some top financial organisations, 100 cryptocurrencies worldwide and Fortune 500 companies.
Dinis is involved as a strategist, board member and advisor with the payments, lifestyle, blockchain reward community app Glance technologies, for whom he built the blockchain messaging / payment / loyalty software Blockimpact, the seminal Hyperloop Transportations project, Kora, and blockchain cybersecurity Privus.
He is listed in various global fintech, blockchain, AI, social media industry top lists as an influencer in position top 10/20 within 100 rankings: such as Top People In Blockchain | Cointelegraph https://top.cointelegraph.com/ and https://cryptoweekly.co/100/ .
Between 2014 and 2015 he was involved in creating a fabbanking.com a digital bank between Asia and Africa as Chief Commercial Officer and Marketing Officer responsible for all legal, tech and business development. Between 2009 and 2010 he was the founder of one of the world first fintech, social trading platforms tradingfloor.com for Saxo Bank.
He is a shareholder of the fintech social money transfer app Moneymailme and math edutech gamification children's app Gozoa.
He has been a lecturer at Copenhagen Business School, Groupe INSEEC/Monaco University and other leading world universities.