Though 2014 is set be a pivotal year for cloud computing, it would appear that firms are still operating in the dark as they embrace cloud services, according to the Cloud Adoption and Risk Report commissioned by cloud visibility and enablement provider Skyhigh networks. Even as we end the year with the Edward Snowden and  National Security Agency (NSA) controversy, still fresh in our minds, the Cloud Adoption and Risk Report reveals that organizations lack the information to understand and mitigate a broader set of risks posed by the use of cloud services.
So is the cloud the new Wild Wild West? It certainly is a new frontier to be tamed, when you consider that "2,204 cloud services are in use across 3 million users across financial services, healthcare, high tech, manufacturing, media and services industries and that 545 cloud services are in use by an organization on average, and the highest number of cloud services used by an organization is 1,769". The report also highlighted that there is still life in the old Microsoft as SkyDrive is the 3rd most widely used file sharing cloud service and The software giant still dominates in collaboration with Office 365, Skype and Yammer.
Skyhigh Networks has made 11 Cloud Computing Predictions based on its report.  Founder and CEO, Rajiv Gupta, on the company blog says next year "the CIO carves out a new role of strategic importance, namely the enabler of cloud apps that drive agility, productivity and competitive advantage for their business units.  In 2014, CIOs and IT departments will use rapidly emerging cloud security solutions to accelerate the adoption of SMAC (social, mobile, analytics and cloud)within the enterprise and will embark on security transformation". 
An examination of two of the trends reveal a  lack consistent policies in place to manage the security risks and social and mobile to feature heavily in 2014.
Cloud Prediction 1: IT gains visibility to start blocking cloud services on risks, not familiarity
"This problem isn't necessarily IT's fault. There were no unified cloud security tools and no consistent policies in place to manage the security, compliance, governance, and legal risks of cloud services," said Rajiv Gupta. "Our cloud usage analytics suggest that enterprises are taking action on the popular cloud services they know of and not on the cloud services that they don't know of and that pose the greatest risk to their organization. Lack of visibility into cloud service use and risk seems to be the crux of the problem."
Skyhigh forecasts that these behaviors will stare to shift in 2014.
Cloud Prediction 2: Social, Mobile, Analytics and Cloud on collision course – which IT must manage
Skyhigh also expects that a major trend of 2013, the convergence of Social, Mobile, Analytics and Cloud, or SMAC, will pick up even more steam in 2014. This will be a boon for IT.
"Not that long ago, the IT world fretted about whether or not IT was becoming irrelevant in this service-driven world. Now, with social, mobile, analytics, and cloud trends all converging in chaotic ways and the number of service providers increasing at dizzying rates, IT will start to see themselves less as operators and providers of all IT infrastructure, applications, and devices and will start to see themselves more as the strategic enabler of services," Gupta said.
SMAC-savvy CIOs will gain power in the C-suite, as they hold the keys to unleashing value in the SMAC world. On the flip side, SMAC-phobic CIOs will continue to lose ground to tech-savvy CMOs. In many organizations, the marketing department is already the most analytically based business unit. In 2014 CMOs will continue to infringe on areas of responsibility that used to belong solely to the CIO. Those CIOs who view this as an opportunity, rather than a threat, will collaborate with CMOs to achieve business goals, creating a win-win scenario.
Those CIOs who continue to block cloud services that deliver business value will place their organizations at a competitive disadvantage, and once the rest of the C-suite wakes up to that fact, it will be the CMO, not the CIO, driving the future of technology within those slow-to-adapt organizations. This development could see a bit of friction between the two, in a bid for ownership I think.
Here are 2014's Cloud Computing Predictions:
1. Rush to adopt cloud services will drown out security fears
2. IT stops blocking cloud services over outdated risks
3. IT gains more organizational power due to the rise of SMAC
4. Revenge of the CIO – CIOs will transition from CI-No's to business enablers
5. CIOs who aren't comfortable with SMAC will be challenged
6. Unencrypted data will start to disappear
7. Cloud adoption will force the enterprise to regain control of encryption keys
8. VPNs and agents begin to disappear
9. Data security re-emerges, this time to stay
10. A virtual security perimeter begins to take shape
11. The SMACS famous five (Social, Mobile, Analytics, Cloud, Security) will be the rage in 2014
For commentary of the 11 predictions check out: "2014: The Resurrection of Enterprise IT – 11 Cloud Computing Predictions.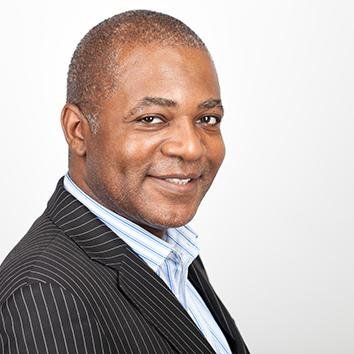 Hayden Richards is Contributor of IntelligentHQ. He specialises in finance, trading, investment, and technology, with expertise in both buy-side, sell-side. Contributing and advising various global corporations, Hayden is a thought leader, researching on global regulatory subjects, digital, social media strategies and new trends for Businesses, Capital Markets and Financial Services.
Aside from the articles, interviews and content he writes for IntelligentHQ, Hayden is also a content curator for capital markets, analytic platforms and business industry emerging trends. An avid new media explorer Hayden is driven by a passion for business development, innovation, social business, Tech Trading, payments and eCommerce. A native Trinidadian, Hayden is also a veteran, having served with the Royal Air Force Reserves for the past 10 years.
Follow Hayden on Twitter @HaydenARichards, linkedin.com/haydenhrichards and http://www.scoop.it/u/hayden-richards