This week saw Google overtake IBM to become second most valuable global brand. According to the 2013 BrandZ list of top global brands, Google ranks second, valued at $113.669 billion. Although the company is still short of Apple's (ist) value of $185.536 billion, they still managed to pass by IBM, who currently rank third at $112.536 billion. Microsoft is in at seventh place, but with all the recent hype concerning Yahoo in the press, its interesting that they were allocated 92nd place on the list. Hmm.
CEO Melissa Mayer, has certainly been shaking things up and the recent news that Yahoo Inc will buy blogging service Tumblr for $1.1 billion cash, should make the company more of a perceived player in the long run. In its current state does Yahoo deserve to be ranked so low on the list? We all know, if you don't take advantage of the latest market trends, you'll fall behind. Yahoo also appears to believe this and is beginning to expand into the mobile market by launching a new iOS app. As reported by Amy Gesenhues on the Marketing Land website , Yahoo's new app was created with the help of Summly, a mobile product company recently acquired by Yahoo.
Summly supplied Yahoo with natural-language algorithms that make delivering news story summaries to mobile devices quickly.
One of the top 3 things business owners need to know is that mobile users are becoming more and more important. "Savvy business owners should make sure that their website is mobile-friendly, whether that includes adaptive website templates or re-directions to mobile-specific sites," said Samuel Junghenn, founder of Think Big Online. While Yahoo's website is accessible via mobile devices, this new app will make it easier and quicker for iPad and iPhone users to search Yahoo. This app will create more personalization and let users save their choices and preferences whenever they're signed into Yahoo. This means that their search results will get better and better the more they use the app.
Keeping with the mobile theme, Yahoo! continues to improve its turnaround by unveiling a redesigned flickr site for photo-sharing. According to the telegraph
"Yahoo's chief executive Marissa Mayer, maintained that her ambition was to make flickr "awesome again," said the new site will showcase "bigger images" and create a user experience that is "more immersive, more expressive."  Mayer, a Google veteran who joined Yahoo as chief executive last summer, referred to flickr as a once-shining acquisition "that didn't fare so well" and vowed that Tumblr would not follow a similar path. She promised "not to screw it up."
Perhaps the best way to understand Yahoo and what it has done lately is to think of it not in terms of its being a search company, but a communications company. Yahoo is exploring methods to penetrate into many aspects of users' lives, by being more entertaining, more helpful, more convenient, or a combination of these things. If you are ranking in the bottom 10 out of a list of a 100, then you have issues but by buying Tumblr, Yahoo will not only get a social media platform which has been designed to be mobile-first from the beginning, but also Street Credibility (hopefully). If the deal is not 'screwed up'  the Tumblr acquisition may be exactly the kind of bold move that shareholders and bystanders love. Lets see how high they rank in 2014.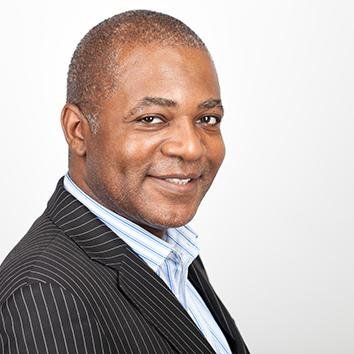 Hayden Richards is Contributor of IntelligentHQ. He specialises in finance, trading, investment, and technology, with expertise in both buy-side, sell-side. Contributing and advising various global corporations, Hayden is a thought leader, researching on global regulatory subjects, digital, social media strategies and new trends for Businesses, Capital Markets and Financial Services.
Aside from the articles, interviews and content he writes for IntelligentHQ, Hayden is also a content curator for capital markets, analytic platforms and business industry emerging trends. An avid new media explorer Hayden is driven by a passion for business development, innovation, social business, Tech Trading, payments and eCommerce. A native Trinidadian, Hayden is also a veteran, having served with the Royal Air Force Reserves for the past 10 years.
Follow Hayden on Twitter @HaydenARichards, linkedin.com/haydenhrichards and http://www.scoop.it/u/hayden-richards