World's Most Trustworthy Companies Part one. Intelligenthq
World's Most Trustworthy Companies Part one
All too often these days the news is filled with stories about the unethical behaviour of organisations and why some companies are not to be trusted. Business ethics has become a game changer in terms of competitive advantage however, and many companies are starting to raise their game in this area. Companies are starting to understand and genuinely take on board the fact that people need to be able to trust in the companies that they purchase from. Consumers want to know that companies will do what they say they will, and they prefer to work with companies that have a good reputation. As Warren Buffett once famously said:
"It takes 20 years to build a reputation and five minutes to ruin it. If you think about that you'll do things differently".
Quote by Warren Buffett
And this has been true at least in the case of some businesses anyway. The Reputation Institute explains that this has led to a strong business case developing for reputation in businesses. In fact, the Reputation Institute noted that stakeholder trust is based on delivering at least to, or ideally beyond in seven key dimensions of expectations. It may surprise some to know that only one of these areas is products/services. The others are the level of innovation at the organisation, the workplace, the governance of the company, the citizenship at the company, the leadership of the company and its financial performance. In conjunction with Forbes, the Reputation Institute produced RepTrack100, a report that outlines who the businesses with the best reputation actually are. The following highlights the top 25 on the list.
Some of the top names on the list are companies with great longevity, indicating that length of time in business does not have to lead to eventual scandals from occurring. However, new businesses are also rated at the top of the list, showing how reputation can perhaps be built more quickly than Buffett suggests, given a sufficient level of commitment to it. Heading the top of the 100 most trustworthy companies are Walt Disney and Google, each with a reputation ranking of 77.3. The BMW group and Rolex follow up in third place with a very close score to the leaders, coming in with a ranking of 77.2.
One commonality that the Reputation Institute found between leading companies on the index was that they tended to:
"See reputation as an input to their strategy not as a passive output from their communications".
This was true of all of the top ranking companies. Strong results were also achieved by Sony which came in at position number 5 out of 100 in the 2014 ranking, with an overall rating of 75.9 by the Reputation Institute.  Continuing through the top ten companies, Canon ranked sixth in the list, Apple was seventh, Daimler was eighth, Lego came in ninth and Microsoft and Samsung drew for tenth place. All of these companies managed a score of 75 or higher.
Between position 12 and 20, and all ranking above 73 in ranking were Volkswagen in twelfth tied with Intel, Adidas in fourteenth, Michelin in fifteenth and Johnson and Johnson in sixteenth tied with Nestle. In eighteenth place was Philips Electronics and nineteenth was Rolls-Royce Aerospace, while twentieth place was Nike. Three companies were tied for position 21 which were Amazon.com, Ferrero and Goodyear. L'Oreal came in and position 24 and Colgate Palmolive was tied for that spot. Giorgio Armani and 3M also achieved a score of 72.4 to share the position 24 spot in the rankings.
While all of the companies in the top 25 scored highly on the seven dimensions of reputation, Google scored the top spot for Performance, Leadership and Workplace, all of which helped it into its shared number one position with Walt Disney. While Walt Disney generally did well, it only achieved the highest score for one dimension – namely for the dimension of Citizenship. Rolex did the best in the products/services dimension, and Apple for the Innovation dimension. BMW Group meanwhile scored highest for the dimension of governance. Despite all the good work, reputation across borders however, is much harder with few companies doing well in a large number of the markets that were studied by the Reputation Institute. This is perhaps the next target for these ground breakers of reputation building.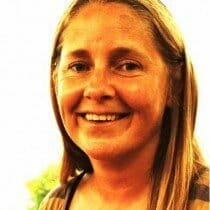 Paula Newton is a business writer, editor and management consultant with extensive experience writing and consulting for both start-ups and long established companies. She has ten years management and leadership experience gained at BSkyB in London and Viva Travel Guides in Quito, Ecuador, giving her a depth of insight into innovation in international business. With an MBA from the University of Hull and many years of experience running her own business consultancy, Paula's background allows her to connect with a diverse range of clients, including cutting edge technology and web-based start-ups but also multinationals in need of assistance. Paula has played a defining role in shaping organizational strategy for a wide range of different organizations, including for-profit, NGOs and charities. Paula has also served on the Board of Directors for the South American Explorers Club in Quito, Ecuador.