Since 2000, the World Economic Forum has named its leading global Technology Pioneers from across sectors and industries. This year's Technology Pioneers are "Pushing New Frontiers" in the areas of information technology, telecommunications and new media, energy and environment, and life sciences and health, according to its report.
Every year, the WEF chooses around 25 companies who are "game changers," blurring the boundaries between traditional industry sectors and leading cutting edge trends in a progressively interconnected environment. This year's 23 Technology Pioneers have produced new models and technologies in a variety of areas, says Robert Greenhill, Managing Director and Chief Business Officer of the World Economic Forum, including "new solutions for a greener and more sustainable planet, technology for social and economic development, interaction-enabling technologies and platforms for collaborative exchange."
The WEF have selected their Technology Pioneers based on their ability to innovate, their growth, leadership, and on their potential to have an impact on businesses and society at large. However, the top Technology Pioneers have also been chosen for their ability to address the challenges and threats that have arisen out of operating in an increasingly real-time economy, where hyperconnectivity has also lead to more uncertainty and a more volatile business environment.
A focus on offering a variety of solutions to security challenges is one of the major trends noted by the WEF, as cyber attacks and incidents of malware have gone up to more than 12 million a year, making security a complex and pressing issue. "The growing spectre of ultra-sophisticated industrial espionage and the potential for cyber attacks is creating a brave new world which no one, and especially no corporate Chief Executive Officer or government leader, can afford to ignore," the WEF report notes. "The pressing question today is which SIEM (Security Information and Management System) to pick and how much is it likely to cost?"
Technology Pioneers including AlienVault and Lookout Mobile Security, have found novel solutions for total platform security as well as mobile security, "the weakest link in most communications networks." While in years prior, more simple solutions could address many security risks, the WEF report suggests the best approach to communications and network security is a collaborative one that includes a "mix of solutions."
The WEF's additional Technology pioneers have also excelled in finding innovative approaches to boosting learning and creativity with social tools, extending previously difficult to access technologies and platforms to the general public, creating tools for stimulating economic growth, analyzing vast amounts of data, and delivering simple, but powerful technological solutions to the problems faced by those in developing countries.
However, what all of the 2013 Technology Pioneers have in common is their focus on enhancing one another's impact through collaboration and on making technology and information more widely available. Barmak Meftah, President and CEO of AlienVault, says that their ability to collaborate has been one of the unique and innovative qualities that has made the company a global game changer.
"Our open-source footprint allows us access to over 90 countries and [the] sharing of threat information to all these companies that use our open-source device," he says. "So by virtue of collaboration, by virtue of that integration of all these security solutions that we brought together, we can make it affordable and easy for companies of all sizes to gain security visibility in their environment."
World Economic Forum Technology Pioneers 2013
This year's Technology Pioneers, including the California based Ingenuity Systems, Practice Fushion, PrimeSense, mc10 and Tobii Technology, have all made impacts in bioinfomatics, health and life sciences. And as is the case with all of these new technologies and platforms, the possible future applications and developments can affect both businesses and individuals the world over.
In Tobii Technology's case, they were able to develop a system based on the technology made famous by British theoretical physicist, author, lecturer and ALS (amyotrophic lateral sclerosis) sufferer, Stephen Hawking, offered to the public at a fraction of the price similar services would have cost just a few years ago. Swedish-based Tobii Technology's system allows users suffering from locked-in syndrome and ALS to steer a wheelchair and to express themselves through a synthetic voice or text. The company is now exploring the dozens of areas in which the technology can be applied, including further applications in the health sector, automotive advances and the media industries.
The Technology Pioneers of 2013 are also redefining how we use machines, or rather, how machines are adapting to how we use them. For example, PrimeSense, the brains behind Microsoft's Kinect and the Xbox 360 game console, have been working to bring gesture control interfaces into our everyday lives, creating creating smarter, more user-friendly machines that can recognize and respond to users' movements. As with Tobii, the possibilities and potential future applications of these types of technologies are practically endless.
The WEF's Technology Pioneers, including PasssivSystems, Azuri Technologies, Promethean Power Systems, Transphorm, Coulomb Technologies, LanzaTech, Enphase Energy, Anhui LIGOO New Energy Technology, and Va-Q-tec, are also leading the way in addressing energy efficiency needs, devising solutions for users and companies to save energy and reduce their carbon footprints.
Colin Calder, CEO of PasssivSystems found a way to make the available green technology "work on the same wavelength." Calder got the idea while building a zero-carbon footprint house in Tuscany. The experience led him to develop a smartphone app that synchronizes the different sources of energy within a home, using internal and external sensors.
Liquid Robotics has transformed the way scientists and researchers study changes in the ocean. Its Wave Gliders, a sophisticated tool for measuring ocean currents, temperature changes, bird migrations and other critical information, harnesses clean wave and solar power to propel itself on a surfboard like platform.
Liquid Robotics Wave Glider, World Economic Forum Technology Pioneer 2013
"When deployed in an interconnecting network, the Wave Gliders, which are essentially instrument-packed, self-propelled surf boards, can cover a much vaster area than a more expensive research vessel, and they can upload their findings to satellites in real-time," according to the WEF report. The Wave Gliders can operate for as little as $3,000 a day.
Voltea, based in the Netherlands, is also making great strides in developing sustainable technologies. It has developed a new an inexpensive way to desalinate water, called CapDi (Capacitive Deionization), using far less energy than reverse osmosis. The method is also scalable, for household and industrial use, offering a new solution to those in the parts of the world where drinking water is scarce.
The companies Vidyo, SoundCloud, Mind Candy, RightScale and Shopkick have also offered unique business solutions in the fields of information technologies and telecommunications and have pushed users to explore their creativity.
Each of the companies recognized by the WEF as Technology Pioneer has distinguished itself in some way, contributing through bold ideas and collaboration, to addressing some of the world's biggest problems. "In a sense," says the WEF report, "these companies have not only demonstrated bold entrepreneurial spirit by investing in the future of the planet, but also they are helping to define what that future is likely to be. In a broader sense, they are the future."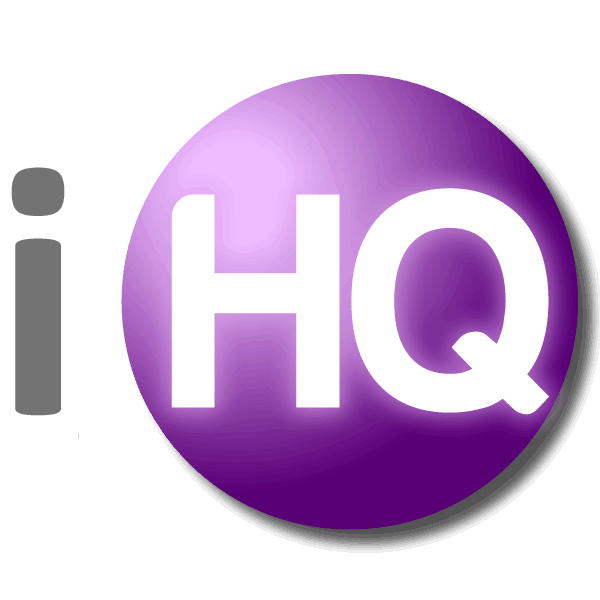 IntelligentHQ Your New Business Network.
IntelligentHQ is a Business network and an expert source for finance, capital markets and intelligence for thousands of global business professionals, startups, and companies.
We exist at the point of intersection between technology, social media, finance and innovation.
IntelligentHQ leverages innovation and scale of social digital technology, analytics, news and distribution to create an unparalleled, full digital medium and social business network spectrum.
IntelligentHQ is working hard, to become a trusted, and indispensable source of business news and analytics, within financial services and its associated supply chains and ecosystems.