Wisdom In The Digital Age: Wisdom 2.0. Intelligenthq
"Why is it that we spend so much time looking for our resumé, instead of thinking about our eulogy?" asked Arianna Huffington at a certain point, over the course of the 2014 edition of the event Wisdom 2.0, the annual multi-day conference about wisdom and technology, that happened between the 14th and 17th of February in San Francisco.
For four days, Wisdom 2.0 assembled almost 2000 people, joined together in a common goal: To discuss the event´s main  thematics:  Wisdom in the Digital Age. The event approached diverse thematics such as Wisdom and Technology,  dedicated to discuss the creation of wisdom-based technologies, from apps to wearable items and how to develop and support these technologies that focus on deeper mindfulness, wisdom, and compassion. Other  important theme was  Wisdom & Business Life, that aimed to analyze how the nature of business is changing radically, bringing along  a questioning of old ways of working and communicating in the business world, as these increasingly seem to no longer serve companies and the world in general. This theme aimed to investigate what they called as the new chapter of business life emerging in our world today, and to explore the striking idea that the connection between mindfulness and innovation could be extremely beneficial for both staff and companies.
This year, Wisdom 2.0  sold out its over 2000 seats, which meant an increase of more than 1,000 from last year. The people attending it came from all over the world and from many vocations, including coaches, technology people from various companies such as Apple, Microsoft, Twitter, Google, as well as venture capitalists and entrepreneurs, and interested public in general. The majority of public seemed to feel that the conference had reached now its tipping point.
Wisdom 2.0 started in 2009, through the hands of  Soren Gordhamer, the author of the book Wisdom 2.0 a book that applies Zen and mindfulness-based teachings to our modern, networked lives. In his book, Soren Gordhamer refers that even though he is a person that deeply appreciates technology, he began to be troubled by a whole set of new questions popping up in his mind as he realized that  technologies alone didn´t gave me the meaning that he was looking for. He says: "I asked myself, "Instead of living in a constantly rushed, why can't I live wisely with the technologies of our age? Why can't I live like the Zen masters of old — and do so in our modern times?"
Quote By Soren Gordhamer. Intelligenthq
What inspired him to organize Wisdom 2.0 was a sudden idea: to  bring technology leaders together, along with the best teachers from wisdom traditions,  as a way to explore the intersection of these two different worlds. His event was to address what he considered to be the great challenge of our age: to not only live connected to one another through technology, but to do so in ways that are beneficial to our own well-being, effective in our work, and useful to the world. As he says, the ultimate purpose of the event was to join together two apparently unrelated worlds, into dialoguing with each other:
"Together we will investigate how to create a world that is both technologically     advanced…and also highly developed in universal qualities such as mindfulness,     wisdom, and compassion, that are essential for any society to flourish."
The originality of an event as Wisdom 2.0 was outlined by Soren in an  article published in Hufftington Post:
"Many of the speakers who come to Wisdom 2.0 are people who, at other conferences, are often asked questions such as, "What will your quarterly revenue be? How are you going to address new competitors? What are your main growth opportunities?" These questions are fine in certain contexts, but there is a rapidly-expanding awareness that people are much deeper than their bottom line".
Wisdom 2.0 aimed to answer Soren´s growing awareness that people are now seeking meaningful in-person connections: " In fact, at our main Wisdom 2.0 event, you will often find as many people in the various lounges we set up, in the hosted conversations led by participants, or the yoga or meditation rooms, as there are sitting in the main stage hall."
The event has assembled since 2009  influential names from the technological world such as  the Founders from Facebook, Twitter, eBay, Zynga and PayPal, and executives and managers from companies like Google, Microsoft, Cisco . These were joined and put in conversations with experts in yoga and mindfulness and various wisdom teachers. This year´s conference speakers gathered together Arianna Huffington, Alanis Morissette, Jon Kabat-Zin, President Paul Kagame of Rwanda, Eckhart Tolle, Daniel Siegel, Jennifer Dulski, and representatives from tech giants like Google.  The conference was streamed live and all the videos have been uploaded to Wisdon 2.0 website. 
Quote by Arianna Huffington. Intelligenthq
The conference huge success of this year, confirms what many consider to be the ultimate trend arriving to the business and technological world as  February´s issue of Time Magazine seemed to announce :  The Mindful Revolution. With everyone from Wired, to The New York Times, to Time Magazine addressing Mindfulness, clearly something is taking over. There are rumors that even Rupert Murdoch has tried meditating, summing up its appeal in a tweet: "Everyone recommends, not that easy to get started, but said to improve everything."
The Mindful Revolution. Cover Of Time Magazine
Wisdom 2.0 looks like the right place to be. Vincent Horn, who intitles himself as a  mind hacker & buddhist geek attended this year´s event for the first time, mentioning in  that a better dialogue seemed to be coming out of the interactions happening between what at first sight can be seen as two disparaging worlds, as the ones that the event aims to bring together. As he writes: The techies seemed to understand the wisdom perspective a bit better, and the wisdom folks were actually appreciating the tech-point-of-view.  He praised the demo shows of a few samples of contemplative technologies, such as the InteraXon Muse, an EEG "brain-sensing" headband, and finished his review by mentioning a  warning, that according to his opinion, was  pointed out quite clearly by speaker Marianne Williamson: There isn't a ton of evidence that Silicon Valley is engaging in the kind of broad compassionate action that some of the wisdom types would like.  
A fundamental question to put to ourselves was also addressed by  Jon Kabat-Zinn, a Professor of Medicine Emeritus and the founding director of the Stress Reduction Clinic and the Center for Mindfulness in Medicine, Health Care, and Society at the University of Massachusetts Medical School: "What's the difference between Wisdom 1.0 and Wisdom 2.0?" The implicit question, for me is, if there is a "Wisdom 2.0", are we there yet?
On saturdy, protesters briefly disrupted the event, by interrupting a talk by Google executives on corporate mindfulness. The protesters, who were from Heart of the City, the same group that staged Google bus protests and a demonstration outside a tech award show last Monday, stepped up on stage just after the presentation began and unfurled a large "Eviction Free San Francisco" banner, while chanting about ending evictions and surveillance.
Even though events like this are to praise and are very meaningful of the sudden interesting turn happening in the world,  one has to be aware that  if "mindfulness" is to create genuine change in our society, it must involve being mindful of more than just our immediate world. One must not only be mindfull  but willing to transform the social and economic forces that promote wealth discrepancies that allow some to prosper while others struggle. Those inequalities come out of energies that promote and perpetuate certain behaviors and thought patterns while suppressing others. Without that awareness and the strang will to transform yourself and society,  "mindfulness" might quickly  descend into another meaningless word,  that perpetuates the status quo of the standing order.
Even with this word of caution, I  welcome such innovative event, and look forward to the next edition of Wisom 2.0, particularly the one that will occur in Europe in September in the Google headquarters located in Dublin.
Bios of the speakers can be found at Wisdom 2.0.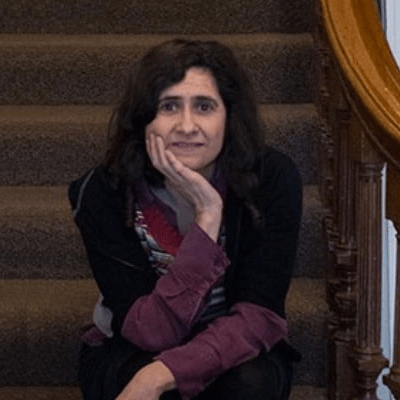 Maria Fonseca is the Editor and Infographic Artist for IntelligentHQ. She is also a thought leader writing about social innovation, sharing economy, social business, and the commons. Aside her work for IntelligentHQ, Maria Fonseca is a visual artist and filmmaker that has exhibited widely in international events such as Manifesta 5, Sao Paulo Biennial, Photo Espana, Moderna Museet in Stockholm, Joshibi University and many others. She concluded her PhD on essayistic filmmaking , taken at University of Westminster in London and is preparing her post doc that will explore the links between creativity and the sharing economy.