Quote by Bill Clinton Intelligenthq
"If you live long enough, you´ll make mistakes. But if you learn from them, you\ll be a better person. It´s how you handle adversity, not how it affects you. The main thing is never quit, never quit."
William J. Clinton
It is not necessary to introduce Bill Clinton. Born in the town of Hope, Arkansas in 1946 to a middle class family, Bill Clinton would grow to start a career in Public Service that would lead him to win the Presidency of the White House in 1993. Bill Clinton would stay in power until 2001, as the 42nd president of the United States. When his second mandate concluded, and following the tradition of many other great politicians, Bill Clinton stepped out of the White House, in 2001, to open a foundation: William J. Clinton Foundation, that has  a clear goal:  to make a positive contribution to the world.  It´s main motto is thus:
"strengthen the capacity of people throughout the world to meet the challenges of global interdependence."
First called the William J. Clinton Foundation, the foundation was later on renamed the Bill, Hillary & Chelsea Clinton Foundation, having established offices in both New York City and Little Rock, Arkansas, and being managed by the three elements of the Clinton family: Bill, Hillary and Chelsea. The Foundation focuses now on four critical areas: health security, economic empowerment,  leadership development and citizen service, and racial, ethnic and religious reconciliation. Working mainly through the establishment of partnerships with like-minded individuals, organizations, corporations, and governments, it acts as a catalyzer for new policies and programs strongly believing in creative collaboration, that thrives to find long term solutions that foster the transformation and improvement of the lives of people and communities, for a brighter future.
Over the past 13 years, the Foundation built partnerships to strengthen health systems in developing countries, fight climate change, expand economic opportunity in Africa, Latin America, and the United States, and providing chances and opportunities for women and girls around the world, and help Americans live healthier lives. Another interesting initiative of the Clinton Global Initiative is the Commitments to Action. These are made by members, that  have made more than 2,800 Commitments to Action to improve more than 430 million lives in more than 180 countries.
An important project done by the Clinton foundation happened in 2010, when the Foundation raised a total of $34 million for Haiti, both as relief funds and as grants to support Haiti's small and medium businesses. Today, the Clinton Foundation focuses in helping to create in Haiti a sustainable economic growth through work in its four priority sectors of energy, tourism, agriculture, and apparel/manufacturing.
Some Projects
"Too many women in too many countries speak the same language of silence." Hillary Clinton
Hillary Clinton Quote Intelligenthq
The foundation runs several interesting projects some of which are the following:
No Ceilings
No Ceilings: The Full Participation Project is a project led by Hillary Rodham Clinton that aims  to join partner organizations to evaluate and share the progress women and girls have made in the 20 years since the UN Fourth World Conference on Women in Beijing. Its ultimate goal is to map what has been done and sketch the path forward to accelerate full participation for women and girls in the 21st century.
No Ceilings has already organized a series of five conversations, the last one, having occurred recently, in Jabrouli Village in Lucknow, India, where 80 women joined in for a conversation about the progress they've seen in their lives, their communities and the challenges they still face, and what still needs to be done to empower women and children in the next millennium.
Bill Clinton talking at the fifth conversation of event: No Celeings Image source: Clinton Foundation Intelligenthq
Clinton Development Initiative
The Clinton Development Initiative (CDI) operates in Malawi, Rwanda, and Tanzania to foster economic growth by empowering farmers with the tools they need to support their families and uplift their communities. CDI helps smallholder farmers purchase fertilizer, seed, and other inputs; expand their access to bank loans; and facilitate pre-season sales of their harvests to reputable buyers. As large numbers of smallholder farm families increase their incomes, they have the ability to improve their living condition and quality of life as well as the lives of their families. They can also afford to access available health care, education, and a higher level of food security. The foundation mentions that they were already able to help 28,000 small holder farmers access to high-quality inputs and better markets, as ways to increase their income.
The Alliance for a Healthier Generation
The Alliance for a Healthier Generation is a partnership between the Clinton Foundation and the American Heart Association that tackles the important problem of childhood obesity happening in the United States. The Alliance for a Healthier Generation includes programs such as The Healthy Schools Program, The empowerME Movement for youth leadership to fight obesity, an industry team working to make deals with food and beverage organizations (which is why The Alliance does not accept money from food and beverage companies), and a healthcare initiativeThe Healthy Schools Program supports schools' efforts to create healthier environments for students and staff. The Program developed as well an online support to schools, helping them figuring out ways to offer healthier food, more opportunities for exercise, and education on how to lead a healthier lifestyle.
Clinton Economic Opportunity Initiative
Another project developed by the Foundation is the Clinton Economic Opportunity Initiative, that aims to help American individuals and families succeed by growing their businesses. The main objectives of the CEO initiative is to promote financial stability and money management skills, that enable entrepreneurs to develop better business knowledge. The Foundation's´ efforts in the US, began in 2002 with the Harlem Small Business Initiative, which enabled local business the chance to get pro bono consulting services. In 2007, CEO inaugurated  the Financial Mainstream Program, which fosters the access of unbanked populations to  bank accounts, as well as the Entrepreneur Mentoring Program, which pairs inner city entrepreneurs with successful business mentors.
Other interesting projects fostered by the Foundation is the Clinton Foundation 20/30 dedicated to empower and provide a network for emerging leaders prepared to contribute and build a better world by, for, and in the year 2030.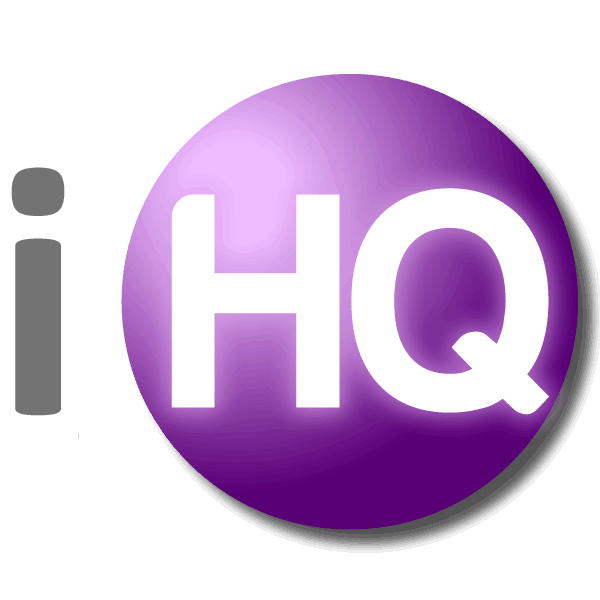 IntelligentHQ Your New Business Network.
IntelligentHQ is a Business network and an expert source for finance, capital markets and intelligence for thousands of global business professionals, startups, and companies.
We exist at the point of intersection between technology, social media, finance and innovation.
IntelligentHQ leverages innovation and scale of social digital technology, analytics, news and distribution to create an unparalleled, full digital medium and social business network spectrum.
IntelligentHQ is working hard, to become a trusted, and indispensable source of business news and analytics, within financial services and its associated supply chains and ecosystems.