Internet. Online education enables tutors to meet and reach students who don't get any chance to register for a traditional schooling course and helps students who need to work on their schedule and at their own pace.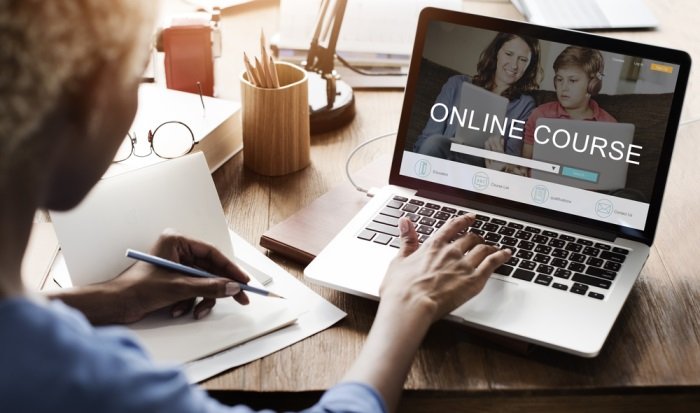 These days, creating an online course is not difficult at all — it's not rocket science. We should be thankful for user-friendly technology and course provider platforms where you can develop a brand-new online course quickly. First, you need to know what online teaching methods are before launching your course.
There are ten different types or methods of online education learning. In short, we will explain them below:
1 – Computer Managed Learning (CML)
The Computer Managed Learning is a student learning system managed through computer and electronic technology. An example of Computer Managed Learning (CML) is an application where the function of the computer is in the control, administration, and testing of the learning process.
2 – Computer Assisted Instruction (CAI)
Computer Assisted Instruction (CAI), also known as computer-assisted learning (CAL), is a learning method that uses computers with the traditional teaching method. This method utilizes various techniques, such as online quiz maker tools and computer-assisted teaching and testing mechanisms that turn learners from active to passive learning.
3 – Synchronous Online Learning (SOI)
SOI involves educators and students connected simultaneously in real-time, whether face-to-face in the classroom or via a video or live stream platform. This method allows groups of students to participate simultaneously in a learning activity from any place in the world. A great example of a synchronous online learning event is 'Youtube Live' where every user is watching, commenting, or interacting with other users in real-time. Usually, this includes classroom sessions, lectures, webinars, discussions, coaching, etc.
4 – Asynchronous Online Learning (AOL)
Asynchronous learning occurs without a direct connection between educators and students and often in different places or mediums. It's a cost-effective learning method; travel is optional for educators and learners. Due to its flexible nature, learners can take this training when needed and as it becomes relevant to their job performance.
5 – Fixed E-Learning (FEL)
Course material for students does not change according to students' preferences, and all students will receive the same information. Few or no course changes are made upon suggestions on feedback, but this learning method is still helpful in certain instances. Like, educational institutions use massive open online courses.
6 – Adaptive E-Learning (AEL)
Adaptive e-learning is the opposite of fixed e-learning, a unique and creative e-learning method that adapts and redesigns learning materials for each learner. This method is student-centered and personalized, evolving and developing based on student goals, performance, characteristics, skills, etc.
This AEL type is becoming more effective than all other e-learning types.
7 – Linear E-Learning (LEL)
In this e-learning type, the information or course material is sent from sender to receiver, and no communication is made. No party does send or receives any feedback. It is a very outdated learning style, sometimes called the classic style of e-learning.
Sending training and exercise study materials to students through television and radio programs are classic examples of linear e-learning.
8 – Interactive Online Learning (IOL)
As its name says, the interaction is made in this e-learning style, whether in the form of information exchange or feedback received. Students and teachers are both involved in this e-learning type actively. Learning methods can be changed, developed, or improved when suggestions are made.
9 – Individual Online Learning
In this context, students learn the study material on their own (individually) and expect to meet the goals of the e-learning module on their own. Our traditional classrooms have been an example of this learning for thousands of years. As students participate in this learning type independently, there are fewer chances to learn teamwork abilities and develop communication skills.
10 – Collaborative Online Learning
Collaborative e-learning is a modern method through which multiple students learn and achieve their learning goals and objectives together. Collaborative learning is an e-learning system where students can interact socially with other students and instructors to expand their knowledge of a particular subject or skill.
These were the best types we had discussed; they may be other types like app-based, game-based, or different types of learning, but based on your circumstances, challenges and goals, you can decide which is the best option for you.
How to Launch Your Online Course
Here are primary steps by step points to create & launch your online course.
• Decide the content of your course: You have to create something different from the rest of the world if you want to stand out from the crowd. Remember, you must find new and creative ways to solve problems.
• Create a course plan: Do some comprehensive research and create a plan before the course creation journey; know your audience and define your ideal customer.
• Plan how you'll deliver the course: Is it a mini-course, multi-day class, or masterclass? You have to decide on all these formats before the course launch.
• Find the right market: You must validate your idea with minimum resources to test if your course has high market demand.
• Pre-sell your course: This strategy will help you to avoid creating an online course that nobody needs and trail your content to early feedback from buyers.
• Outline your course content: Break down your content into modules and lessons that you will instruct, and mention the time to complete the course.
• Set price and sale goals: Conduct competitor pricing research, find the niche your course is falling in, do spending on marketing math but always remain realistic, and avoid pricing too high.
• Choose the right course platform: Decide carefully from which platform you can host your course. Either from your website or another marketplace? and know all pros and cons when choosing platforms.
• Create hype around your course: Keep people in suspense regarding your offerings and announcements. Run paid ads, appear on podcasts, and do weekly webinars to advertise your course.
• Collect feedback and testimonials: Get responses from happy customers who have seen the proven results from your course and publish those testimonials along your course and marketing campaign. It will help you to achieve your sale target.
Let's get started today as a course creator.
Give back what you have delivered through your learned knowledge and share it with the world through an online course. Be kind to yourself and be prepared for chaos. If things don't work, that may be because of part of launching, not your failure. Good luck.

Founder Dinis Guarda
IntelligentHQ Your New Business Network.
IntelligentHQ is a Business network and an expert source for finance, capital markets and intelligence for thousands of global business professionals, startups, and companies.
We exist at the point of intersection between technology, social media, finance and innovation.
IntelligentHQ leverages innovation and scale of social digital technology, analytics, news and distribution to create an unparalleled, full digital medium and social business network spectrum.
IntelligentHQ is working hard, to become a trusted, and indispensable source of business news and analytics, within financial services and its associated supply chains and ecosystems.