7 Stop Quotes By Chris Brogan. Intelligenthq
Chris Brogan is an American author, journalist, marketing consultant, and speaker considered to be a great social media guru. Chris considers himself to be a business designer that helps professionals do the work they have in mind. He provides courses and live events and he is the CEO and president of Human Business Works.
Chris runs one of the most influential blogs worldwide, in terms of business, social media and advertising. His blog has a personal touch to it and it is an excellent source of advice concerning personal development.
Intelligenthq assembles here his famous list of stops, that points out to people what they should definitely not do, if they want to improve their lives:
1. "Stop reading book after book, with the sense that you're seeking something. You know what to do".
Quote by Chris Brogan. Intelligenthq
2. "Consider stopping the consumption of world news. People argue that we must stay informed. I think that's true, but I think we stay over-informed".
Quote by Chris Brogan. Intelligenthq
3. "Stop saying "later." You WON'T do it later. Do it or decide not to do it."
Quote by Chris Brogan. Intelligenthq
4. "Stop operating without a plan. Winging it worked for a while. You need/deserve more."
Quote by Chris Brogan. Intelligenthq
5. "Stop thinking you'll reply to those emails later. Delete them and start over. You've already missed the moment."
6."Stop answering that you're busy. We're all busy. (I'm learning how to stop this one.) People who aren't busy are busy wishing they were busy."
Quote by Chris Brogan. Intelligenthq
7. "Stop spending time writing hateful, angry, snarky thoughts. Who does it help? What value does it bring?"
Quote by Chris Brogan. Intelligenthq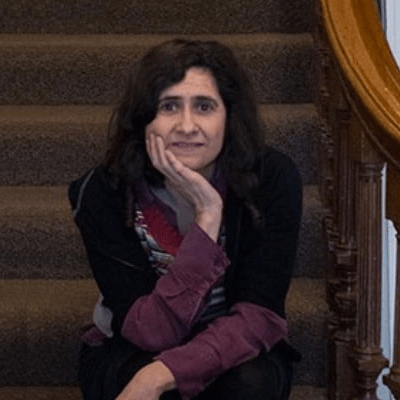 Maria Fonseca is the Editor and Infographic Artist for IntelligentHQ. She is also a thought leader writing about social innovation, sharing economy, social business, and the commons. Aside her work for IntelligentHQ, Maria Fonseca is a visual artist and filmmaker that has exhibited widely in international events such as Manifesta 5, Sao Paulo Biennial, Photo Espana, Moderna Museet in Stockholm, Joshibi University and many others. She concluded her PhD on essayistic filmmaking , taken at University of Westminster in London and is preparing her post doc that will explore the links between creativity and the sharing economy.