Image source: Intel
The education industry is undergoing a period of transformation. With a mind-set of more entrepreneurs than ever before wanting to help society and advancements in online technology that allow educational courses to be delivered online more effectively than ever before, opportunities have arisen for courses to be provided free to people that want to learn. Provided that people have an internet connection there is no longer any excuse for not being able to learn. Accessibility is rapidly becoming available to many.
FutureLearn is one such organisation that is pioneering this change. FutureLearn offers a wide range of different high quality courses for free via its platform. This includes courses in studies from science and technology to business and management and everything in between – humanities, arts, body, mind – it's all there and up for grabs for those that are motivated to get learning. Online courses are designed to be flexible via this platform so that people can fit learning around their lives and other commitments. Educators have been involved in the creation of these innovative courses, including the development of materials such as articles to make learners think, videos to stimulate interest and quizzes to test learning. They also lead discussions and debates. At the same time, the system is set up in such a way so that learners can chat with one another to work through ideas through healthy debate and discussion.
FutureLearn is considered to be the UK's first massive open online course (MOOC) platform. The site launched in 2013 via a beta website , and according to Rebecca Paddick of Education Technology, since that time (and up until June 2014) there have been 350,000 learners signed up for 700,000 courses. This is recognised as an excellent start, though it is thought by the organisation itself that it needs to create more features and improve. The organisation benefits from the support of the Open University and is both completely owned and funded by this entity. As explained by Paddick (2014), following the development of the OU vision for a MOOC in late 2012 the organisation worked hard to get other educators on board. Paddick states that:
 "By the end of January 2013, Nelson and the team had joined forces with 20 universities in the UK, and had the first prototype ready to launch in September 2013."
The concept behind FutureLearn is "social learning". This is because the organisation has a sense that distance learning can be isolating and that this feeling can be reduced or eliminated through using a platform like FutureLearn where it is social and interactive and consequently more enjoyable. Social networking concepts have consequently been programmed into the FutureLearn platform to make sure that the experience is as social as possible. People are able to add comments to the videos that they watch during their learning, for example. They are also able to set up a profile page and add other people, as well as like comments (Paddick, 2014). An example of a course offered by FutureLearn is the following, about creative coding.
The concept of MOOCs has sparked some controversy and debate with some hailing them as an excellent way to bring an improved level of education to the masses, while others argue that they are ineffective because they have high dropout rates and they are "faddy". FutureLearn does not claim to change the world, but it does offer a solution that deals with some of the problems of MOOCs that might lead to drop outs in the first place by providing the opportunity for people to be able to interact socially with one another online. There have also been criticisms of MOOCs according to Paddick, which suggest that these are trying to "replace the traditional degree model," but FutureLearn is certainly not saying that it will achieve this. Rather than being a replacement model the FutureLearn platform is offered as a value-add additional extra to enhance learning.
A quick scan of the courses on offer only serves to evidence this point. Courses available at the time of writing include "Psychology and Mental Health: Beyond Nature and Nurture", "Heart Health: A Beginner's guide to Cardiovascular Disease", "Hadrian's Wall: Life on the Roman Frontier", "Introduction to Journalism", and "Exploring Play: The Importance of Play in Everyday Life". Each course is offered by a major British university. All are short and require approximately three hours of time per week. FutureLearn is impressive. It is to be seen whether it becomes new standard benchmark for excellence in MOOCs, but it is certainly off to a great start.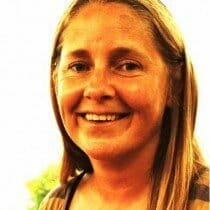 Paula Newton is a business writer, editor and management consultant with extensive experience writing and consulting for both start-ups and long established companies. She has ten years management and leadership experience gained at BSkyB in London and Viva Travel Guides in Quito, Ecuador, giving her a depth of insight into innovation in international business. With an MBA from the University of Hull and many years of experience running her own business consultancy, Paula's background allows her to connect with a diverse range of clients, including cutting edge technology and web-based start-ups but also multinationals in need of assistance. Paula has played a defining role in shaping organizational strategy for a wide range of different organizations, including for-profit, NGOs and charities. Paula has also served on the Board of Directors for the South American Explorers Club in Quito, Ecuador.