Founderdating: matching founders and entrepreneures. Image source: Intelligenthq
One of the latest phenomena to sweep the entrepreneurial scene is the concept of founder matching or founder dating. The idea is to facilitate high quality networking and match up founders with co-founders and perhaps advisors too that can help them get their business underway. One such organisation that is making great strides in this field is "FounderDating".
FounderDating describes itself as a premiere website for business founders and co-founders. It's fairly exclusive, and if you want to join the club you'll have to show them what you're made of.  While anyone is welcome to apply, being able to join is not automatic. According to FounderDating itself there is only a 34 percent acceptance rate, and 50 percent of those accepted are engineers. You have to fill out an application form and request an invite. You'll then be "screened" for both quality and skill set. If approved you'll then be able to connect with other entrepreneurs on the site as well as potential advisors for your business. Currently the site is only available in North America, England and Israel, but given its popularity it would not be at all surprising if it soon expanded beyond these fairly narrow confines.
Understanding what FounderDating is not is as useful to really understanding the concept as knowing what it is. The company is quick to point out that the website is not used for recruitment and nor is it used for consulting. Rather, as FounderDating itself puts it: "It's full of excited, motivated entrepreneurs". Those that join the organisation are those that are either looking to start a side project or a company, find a co-founder, advise entrepreneurs, find an advisor or network with entrepreneurs. These are lots of good reasons for joining FounderDating. The calibre of advice that you can expect from others on the website is thought to be of a particularly high standard, making it all the more worthwhile to join. Good advice after all, can mean the difference between a start-up that fails (and lots of start-ups do fail!) to a company that goes from strength to strength by doing things the right way from the start.
Screenshot of website Founderdating
On a member's page – the identity of whom you can only see if you are also a member – you can find out a great deal about other people in the network. They present their primary skill sets, the position they think they are at with their business idea, where they got educated, past experience and information about their current business ideas that they want to explore with the likes of you. All of this gives you a good sense of the person and their experience and plenty of talking points if you want to engage in discussions with them. On that note, discussions can be done online or in person at occasional New Member Kickoff events that are held. That said, obviously if you connect online it is easy enough to arrange to meet in person too.
Founderdating was founded by Jesica Alter in 2009,  as a side project, that would actually succeed to be the most important one. She explains the philosophy of the website and tells us a bit of its story in this video, part of the series: Technology on a Tent", done by Pitme.
Paperwork can be one of the most challenging parts about getting a new business off the ground, but FounderDating is able to help in this area too. As Kim-Mai Cutler (2014) of TechCrunch explains that to make the process even simpler the company:
"… also added streamlined paperwork with the help of law firms like Gunderson Dettmer and Orrick. So there's an advisor agreement where most of the terms are pretty standard, but where the entrepreneur and advisor still have leeway to decide on equity".
All of this doesn't come for free. While applying to join is free, actually signing up for the platform is not. You can expect to pay $50 for the privilege of being a member of this Cofounder Network. However, the owners of FounderDating think this is a small fee to pay for the value that you will inevitably get from the networking opportunities that are then available to you on the platform.  The big selling point of this platform is that members are carefully vetted and if you join you'll be part of la crème de la crème. FounderDating boasts members that include founders and early employees of companies such as Zynga, Stackmob, Google, Gilt and Box, among many others.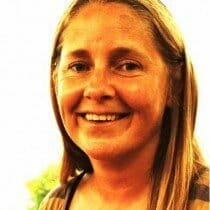 Paula Newton is a business writer, editor and management consultant with extensive experience writing and consulting for both start-ups and long established companies. She has ten years management and leadership experience gained at BSkyB in London and Viva Travel Guides in Quito, Ecuador, giving her a depth of insight into innovation in international business. With an MBA from the University of Hull and many years of experience running her own business consultancy, Paula's background allows her to connect with a diverse range of clients, including cutting edge technology and web-based start-ups but also multinationals in need of assistance. Paula has played a defining role in shaping organizational strategy for a wide range of different organizations, including for-profit, NGOs and charities. Paula has also served on the Board of Directors for the South American Explorers Club in Quito, Ecuador.