Website profile: CoFoundersLab. Intelligenthq
Looking for a co-founder for your business? Well look no further – CoFoundersLab may be exactly the right place to start. CoFoundersLab claims to be the biggest community of entrepreneurs online, and its tagline is "Connecting Entrepreneurs Globally". Described by its chief executive Shahab Kaviani as "Match.com for entrepreneurs", CoFoundersLab has taken the business world by storm, helping businesses to get off the ground by matching co-founders up with one another. Writing for the Wall Street Journal, Laura Kolodny (2014) reports that:
"Twenty five thousand people have used CoFoundersLab to find business partners so far, and have formed at least 500 companies".
That's not a bad start for a company that's only been in business itself for a couple of years.
Screenshop of website CoFounders Lab. Intelligenthq
You may be wondering how it all works, and simplicity may have been the key to its success. People that are looking for co-founders for their business simply create an online profile. Creating a profile can be done for free, and information on the profile helps you to determine if it will be a good match before you even waste time on making a contact. There is a lot of helpful information on the profile to evaluate, and if the person is worth contacting they'll have filled it out thoroughly. Up top you can expect to see who they are and what they're looking for in terms of their ideal co-founder. They'll usually post a description of what they're working on and information about the skills that they rate themselves highly in. This helps you to be able to tell if you will complement each other well or not. You can also see a rating of how responsive they are and when they were last active on the site. That can save you from wasting time on people that aren't really that motivated. Helpfully you can see what the other person will be expecting of you in terms of a weekly hourly commitment and what you can get in return. Sometimes that might just be so-called "sweat equity", but jumping in on the next big thing could make it all worthwhile to invest that time with your new co-founder.
As well as messaging through the website and carrying out searches CoFoundersLab also offers other ways to meet new co-founders that potentially might be the perfect fit for your business. One such opportunity is the Matchup events that it has held in more than 25 cities in the USA to date. Aside from this, the website offers quite a few different resources and sources of information that can help you to make a good choice. You can review a 45 minute video of the CoFoundersLab CEO explaining how to look for the right co-founder or how to attract the right person to your business. Alternatively you can consult with a partnership expert who can help to more objectively evaluate your compatibility with a potential co-founder that you have identified. As well there's a Partnership Agreement Template to help get the partnership off to the right kind of start.
One of the goals of the company is to help co-founders find issues that might be problematic to a deal well ahead of time, saving people both time and money that start-up companies can ill-afford to waste. You simply click on "view compatibility and you'll be furnished with the information that you need to make a decision on whether to make that initial contact or not. Compatibility is important since going into business with another person means really putting yourself out there. It can be even more challenging to get out of than a marriage if you get it wrong. That's what makes this tool so handy, and so valued by many. As CoFoundersLab puts it:
Strong team = strong foundation = better chance of success
The business model is straightforward. The site has two versions – regular and premium. Those that sign up for the premium option benefit from a proprietary algorithm that matches co-founders together. At the current time the company is in its start-up days itself. According to Laura Kolodny it has not yet reached breakeven point. Nonetheless, it certainly looks set to do so very soon. Watch this space!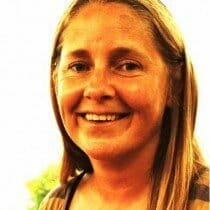 Paula Newton is a business writer, editor and management consultant with extensive experience writing and consulting for both start-ups and long established companies. She has ten years management and leadership experience gained at BSkyB in London and Viva Travel Guides in Quito, Ecuador, giving her a depth of insight into innovation in international business. With an MBA from the University of Hull and many years of experience running her own business consultancy, Paula's background allows her to connect with a diverse range of clients, including cutting edge technology and web-based start-ups but also multinationals in need of assistance. Paula has played a defining role in shaping organizational strategy for a wide range of different organizations, including for-profit, NGOs and charities. Paula has also served on the Board of Directors for the South American Explorers Club in Quito, Ecuador.