Succeeding in business doesn't have to mean that you need an idea for an original company and the drive to make it a great success. You can set up a service that all businesses need, steadily improve your company model and eventually reach the point where many major corporations are eager to work with your company. An example of this type of path would be deliveries. Moving forward through a career in deliveries, you should be able to reach a point where you can eventually reap all the profits. However, to do this, you need to start at the beginning, and the first step is getting a feel for how deliveries work in business.
To do that, you need to think about working as a freelancer in deliveries. Setting up as a freelance delivery service is easy. All you need is a profile online that you can use to demonstrate to business owners the type of service you are offering and why they should use it. Once you have this, you will already be on the right path to building up some experience in this sector. You'll probably encounter a lot of the issues in this line of work, and perhaps you might even come up with a few ideas on how to solve them.
If you're struggling to get any interest from business clients on the market for your delivery service, you should think about offering seriously low prices. That way, you should be able to catch the interest of a few companies hoping to save a buck or two . Once you have gained some experience, you should think about building up some official knowledge and qualifications.
Learn About Logistics
Deliveries and transporting goods and services is all part of the main logistics business. Working in logistics, you will become an essential part of the business model for companies, and they will rely on you to keep them in their customer's good graces. If you can do this, you'll gain a solid reputation on the market. But first, you need to learn about the different issues, responsibilities and roles when you're working in supply chain logistics. To do that, you can take logistics courses online . While you're still handling deliveries, you can learn about how to set up a full business rather than what is essentially a courier service. As well as discovering how to manage different business projects, you'll learn about international projects which is crucial in a market where every business is globalized.
Setting Up The Company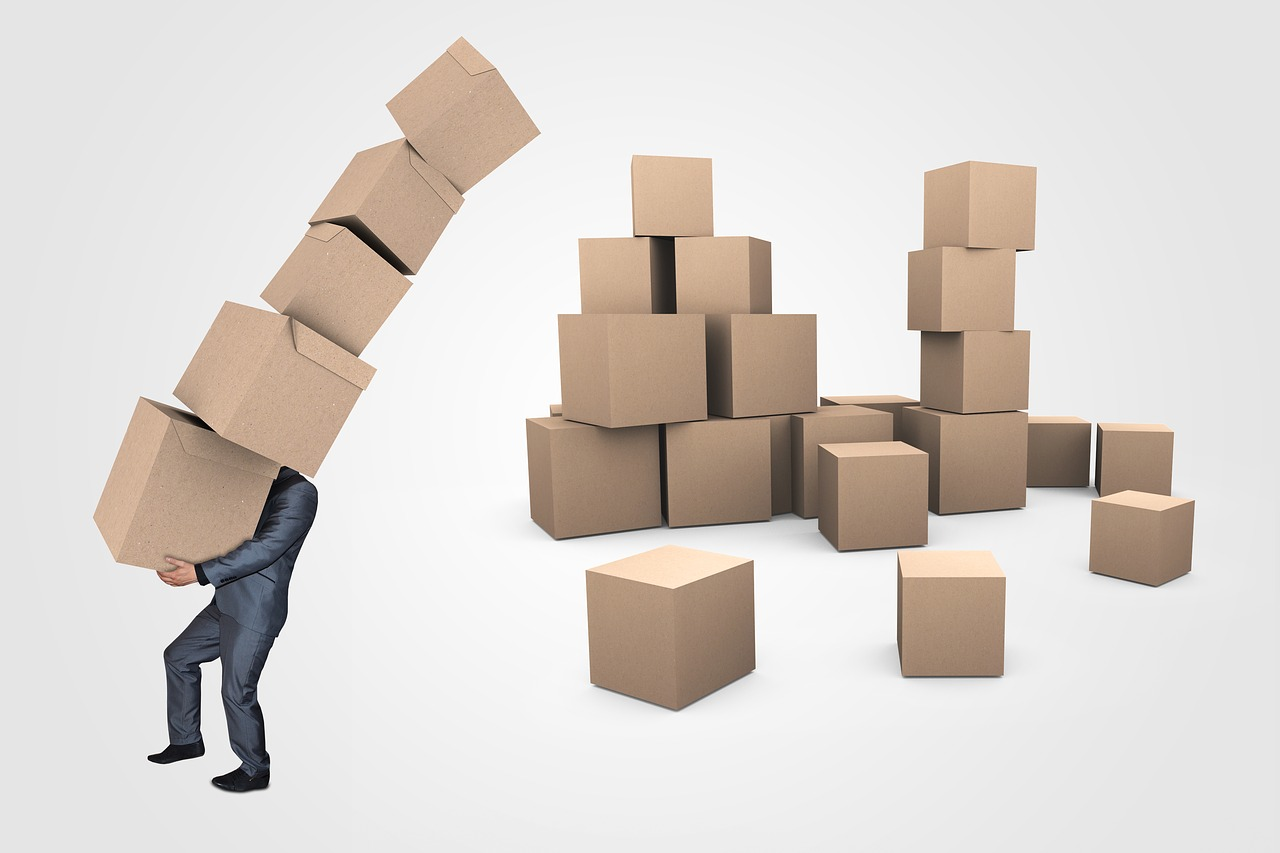 Once you have your qualification in logistics and a well of experience, you should think about setting up your company in full. To do that, you'll certainly need to make at least a few major investments. You can get started by purchasing a fleet of vehicles. If you buy vehicles in bulk, you will typically find they are cheaper, and your costs are easier to manage. You should only invest in a large amount of vehicles if your business and demand for your company are growing at a rapid rate.
You'll also need to decide on the time of logistics business that you want to run. Some companies complete every aspect of the process for their clients from the first order process to the final delivery at the door. Others simplify things significantly, only taking care of deliveries at a certain point in the chain. While this does make things easier to manage it will also limit how much money you can make providing your service on the market.
After you have chosen your business model, you will need to hire staff. You won't be able to complete all the deliveries yourself and, you can't rely on autonomous vehicles just yet. Though, if you get started in the next few years, you can look forward to this becoming a possibility somewhere down the line. This is going to make running a logistics business a lot less expensive, but we're not quite there yet. What you should do for now is ensure that you are hiring some of the best, skilled drivers on the market. It's easy to build up a poor reputation if you have a record of issues such as late deliveries or lost orders. Therefore, a great team is an essential part of your business model.
Rising To The Top
One you have secured your position on the market as a top logistics service, you need to separate your company from the competition . To do this, you should invest in innovation, ensuring that you are introducing new and exciting ideas into your business model. Do this, and you will gain the attention you need to make your logistics company an incredible success.

Founder Dinis Guarda
IntelligentHQ Your New Business Network.
IntelligentHQ is a Business network and an expert source for finance, capital markets and intelligence for thousands of global business professionals, startups, and companies.
We exist at the point of intersection between technology, social media, finance and innovation.
IntelligentHQ leverages innovation and scale of social digital technology, analytics, news and distribution to create an unparalleled, full digital medium and social business network spectrum.
IntelligentHQ is working hard, to become a trusted, and indispensable source of business news and analytics, within financial services and its associated supply chains and ecosystems.