Planning to start a web based business? Other entrepreneurs are making your life easier by providing all kinds of different resources and tools to assist. You can find tools for creating mailing lists, distributing surveys, social sharing, blogging, email marketing, customer relationship management, creating events, designing and creating a website and much more. In fact you can address almost every facet of your business through use of different tools and resources that can already be found online.
For bootstrapping start-up businesses these types of tools can be a god send. Many are free or at least free to start with, saving you money that you didn't have in the first place. The challenge will be narrowing them down rather than struggling to find something. In your new business some of the most important things you'll want to be able to do are find good workers, learn skills that can help you build your business up, manage people and money, manage projects and protect your business by backing up your critical documents.
Ron Blair once famously said, "It's amazing what's been done already on a shoestring budget". With the kinds of tools you'll find online your business could amaze further still. Below you'll find some guidance of where to start looking for some of these types of tools.
Image source: Intelligenthq
1.Finding good, cost effective workers – these days finding great workers online to help you build your business is easy with talent platforms like ODesk, Elance, Rentacoder, Guru, Freelancer and 99designs. If you've not used these services before, the concept is pretty straightforward. You have a job that needs doing. You post it on any or all of these websites. People that believe they can do this job for you apply for the job. This is often known as bidding for the work. You review the options, look at their work samples and hire the person that you think can do the best job for the price you want to pay. It's as simple as that. It's all made that much more secure by working through a platform that protects both yours and the workers' interests, so the idea is that no one gets their fingers burned.
2.Learning skills to improve your business – many websites offer free or very cheap courses that you can take that can help you to improve your business skills. These courses are called MOOCs or in other words massive open online course. The quality of such courses varies considerably, but do your research first and you could find yourself learning new skills and gaining knowledge from professors at Stanford, Harvard or MIT. You can also learn technical skills like coding through this means. Try looking at websites like Udacity, Coursera, EDX and the Open University to find interesting and engaging programmes to increase your ability to run your business effectively.
3.Managing your people and money – there are a number of interesting tools online for managing your web enterprise. Try moorepay which is used for pay roll and ZenPayroll is another alternative for organising paying people. Expensify is a tool used for billing, expenses and receipts, or an alternative to this is Freshbooks, which can be used for cloud accounting and invoicing. Managing people is made easier with BambooHR where you can log employee records as well as benefit information and data for payroll, or Harvest which is used for time tracking by employees, online.
4.Efficient project management – forget Microsoft's Project Management software. There are lots of alternatives online through which you can better manage your projects, enabling you to deliver them on time and to budget by better controlling and managing milestones. Options include Pivotal Tracker, Kerika and PB Works. With Pivotal Tracker you get a 60 day unlimited free trial and the programme is based on an agile approach to development. It is particularly useful for software development.
5.Safe storage – Backups are essential for any business. If you don't back up your data you run the risk of losing it all if something happens to your computer. Getting into good habits at the start will keep your business safe in the case of technical issues. You can look at DropBox and Google Drive, both of which allow you to be able to share documents with others, as well as to be used for storage purposes.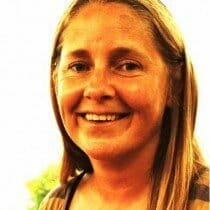 Paula Newton is a business writer, editor and management consultant with extensive experience writing and consulting for both start-ups and long established companies. She has ten years management and leadership experience gained at BSkyB in London and Viva Travel Guides in Quito, Ecuador, giving her a depth of insight into innovation in international business. With an MBA from the University of Hull and many years of experience running her own business consultancy, Paula's background allows her to connect with a diverse range of clients, including cutting edge technology and web-based start-ups but also multinationals in need of assistance. Paula has played a defining role in shaping organizational strategy for a wide range of different organizations, including for-profit, NGOs and charities. Paula has also served on the Board of Directors for the South American Explorers Club in Quito, Ecuador.