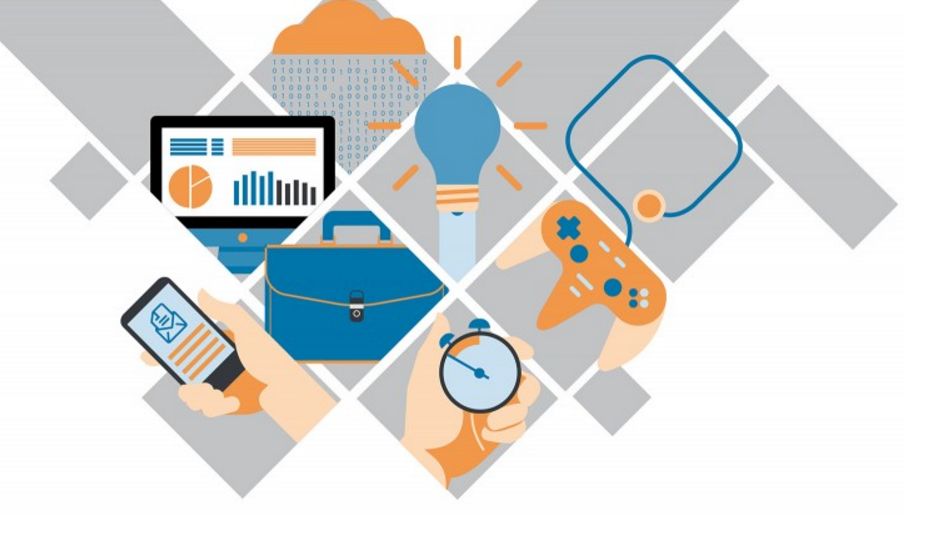 There is a hierarchical ranking structure found amongst academic scholars and higher education institutions globally. Program rankings play a critical role in measuring academic quality of a degree program and its governing university.Trying to locate the right program is one of the most important thing a new student will ever have to do. When we examine the higher education playing field you can see the diversity of options available, but it is important to consider the cost of tuition, accreditation, licensure, academic excellence, branding, and student and alumni resources and services. This level of research can be a complex and lengthily process.
While there have been considerable rankings done on MBA programs, other specialized degrees are often overlooked. Project management is an emerging field that continues to grow in different industries and professions. There are now thousands of project management degree specializations and concentrations globally. Organizations are becoming more project centered in their business operations and services. People possessing leadership traits and skills in communication, budgeting, scheduling, teamwork and quality management, and display proficiency in technology are highly sought after.
For the purpose of this ranking, we focused our attention on project management degree programs that are accredited by the Global Accreditation Center (GAC), recognized by the Project Management Institute (REP Member), curriculum aligned with the Project Management Body of Knowledge (PMBOK), and operated by a regionally accredited nonprofit university. We also evaluated the cost of tuition, academic excellence, course options (online and in-class/ blended), student and alumni support, career services and assessed faculty involvement and their professional profiles. Colleges that operate a Center of Excellence or dedicate a landing page to inform the public on their project management programs, and formed specialized advisory board and are active on social media were also given special consideration.
What follows are our ranking recommendations:
1. The Citadel (Master of Science in Project Management):
The Master of Science in Project Management (MSPM) provides students with advanced instruction through a rigorous 30-hr curriculum focusing on personal and organizational effectiveness, principled leadership, innovative analytical procedures and solutions to emerging technical resource issues. The program of study is tailored to equip professionals working in industry, governmental agencies, and business to achieve higher levels of effectiveness in managing and leading their organizations in project implementation and team-based, multidisciplinary initiatives. Students have the option to earn a Graduate Certificate while pursuing their degree program.
Department Head: Dr. Charles Skipper, PMP
Phone: (843) 953-9811 and Email: charles.skipper@citadel.ed
2. Bellevue University (Master of Project Management):
The Bellevue University Master of Project Management (MPM) is an advanced professional program that is academically recognized as a terminal degree. The degree will enable you to connect your technical skills with the communication and leadership skills critical to initiate, plan, execute, control and close out projects, and to deliver them within scope, schedule and budget constraints. The College of Science and Technology also operates a Project Management Center of Excellence. Students have the option to earn a Graduate Certificate while pursuing their degree program. Review our interview with the Endowed Chair Dr. Emad Rahim in the article "Emerging Trends in Project Management Education" in our business school highlight.
Kotouc Endowed Chair: Dr. Emad Rahim, PMP, CSM, CCPM
Phone: (800) 756-7920 and Email: erahim@bellevue.edu
The Master of Science in Project Management online degree program can help you achieve success at the highest levels of management by preparing you to lead complex projects, cultivate relationships between project teams and customers, and manage the "triple constraint" of time, money, and scope of a project. As a student of the program, you'll complete an in-depth exploration of advanced project leadership coursework that you can apply directly to your career, building better processes and pursuing expanded professional opportunities. The project management courses are integrated, with each course building on previous material to foster complete understanding of new skills and topics.
Program Director: D. W. (Bill) Haskins
Phone: (608) 342 – 1961 and E-mail: haskinsd@uwplatt.edu
4. City University of Seattle (Master of Science in Project Management):
The MS in Project Management provides the skills, knowledge, and insights required to manage projects and programs in a variety of business applications and industries. The courses reach beyond the core project management fundamentals that are well established and practiced today and provide focus on; differentiating between project, program, and portfolio management; aligning project and program outcomes to business strategy and goals; developing project solutions to resolve business problems and achieve business opportunities; leading domestic and global teams; applying advanced project management tools based on situational context; navigating and effectively managing a variety of stakeholders and stakeholder behaviors; and increasing professional skills to succeed and advance in the project management career field.
Program Director: Linh Luong, PMP
Phone: (206) 239 – 4866 and Email: linglingluong@cityu.edu
The Master of Project Management (MPM) degree program is an online program designed primarily to assist those involved with project management initiatives. The Master of Project Management degree program requires 36 semester hours, consisting of six 6-semester-hour courses, and is designed for anyone interested in learning about the profession of project management and the contributions project managers make in leading project teams to accomplish organizational objectives. Prior work experience or experience on project teams would not be required.
Program Manager: Dr. Vittal Anantatmula, PMP
Phone: (828) 668 – 2295 and Email: vittal@email.wcu.edu
the MSM program prepares graduates for a number of entry-, mid-, and high- level positions, as determined by a student's work experience. The interdisciplinary Project Management specialization provides a strong theoretical and practical foundation in project management. This specialization is designed to serve managers and other professionals who wish to acquire, enhance, and certify their knowledge and skills to successfully design, integrate, develop, and manage projects. Students gain hands-on experience using various project management tools and techniques to successfully manage "real world" projects of varying sizes and degrees of complexity. Additionally, students apply emerging principles and methods in the modern project management field. Students have the option to earn a Graduate Certificate while pursuing their degree program. UMUC, along with the University of Maryland's Clark School of Engineering, is a member of the Project Management Center for Excellence.
Senior Director of Program Management: Ryan Fairley
Phone: (855) 655 – 8682 and Email: Ryan.Fairley@umuc.edu
7. University of Alaska Anchorage (Master of Science in Project Management):
The Master of Science in Project Management (MSPM) is designed to provide a rigorous background in contemporary theory and practice in project management, strengthened through the extensive application of tools, concepts and critical thinking in a case study environment. The MSPM provides students with perspectives and skills to prepare them for increasingly significant and complex project leadership roles within a broad range of public and private sector organizations: engineering, construction, oil and gas, natural resources, healthcare, information technology, communications, utilities, education, financial services, government, military and transportation.
Program Director: Luann Piccard
Phone: (907) 786 – 1924 and Email: lpiccard2@uaa.alaska.edu
8. Florida Institute of Technology (Master of Project Management):
The Master of Project Management degree trains students for managerial positions where they assume responsibility for improving business performance. The degree program develops skills and competencies in project management and in identified concentration areas such as operations research, information systems, or other areas of interest selected by the student. Graduates are empowered to become dynamic and effective project managers.
Program Director: Dr. Darrell Burrell
Phone: (321) 674 – 8263 and Email: gradadm-olocp@fit.edu
9. Colorado State University-Global Campus (
Master of Project Management

):

The Master of Project Management degree integrates the study of core business disciplines and project management with the advanced leadership and decision-making skills needed to excel in high-performing, global organizations. Students will gain the business and management skills to evaluate, synthesize, analyze, and apply the concepts when leading unique projects on a multi-national scale. Project management best practices are acknowledged and applied throughout the program including planning and execution, managing contracts and asset procurement, and leading complex projects and teams. Advanced topics include decision sciences, risk management, project control and monitoring, and financial metrics. Students have the option to earn a Graduate Certificate while pursuing their degree program.

Program Director: Karima Bounini
Phone: (303) 376 – 2617 and Email: karima.bounini@colostate.edu
10. Golden Gate University (Master of Science in Project Management):
The Master of Science in Project Management is designed to provide a rigorous academic experience that is grounded in the best practices, principles, and methodologies of this specialized area of expertise. Management and leadership skills are fused with the business and technical know-how required to manage projects across a broad array of industries. As more companies, nonprofits, and government agencies use project-based methods to accomplish their goals and objectives, experienced project managers will be in greater demand than ever before.
Program Director: Dr. Judith Lee, PMP
Phone: (415) 442 – 6606 Email: julee@ggu.edu
Information from other project management ranking organizations was also used:
AffordableCollegesOnline.com:
Collegerank.net: http://www.collegerank.net/best-masters-in-project-management-degree-programs/
Top 50 Online Master's in Project Management Degree Programs:
Wikipedia: https://en.wikipedia.org/wiki/Master_of_Science_in_Project_Management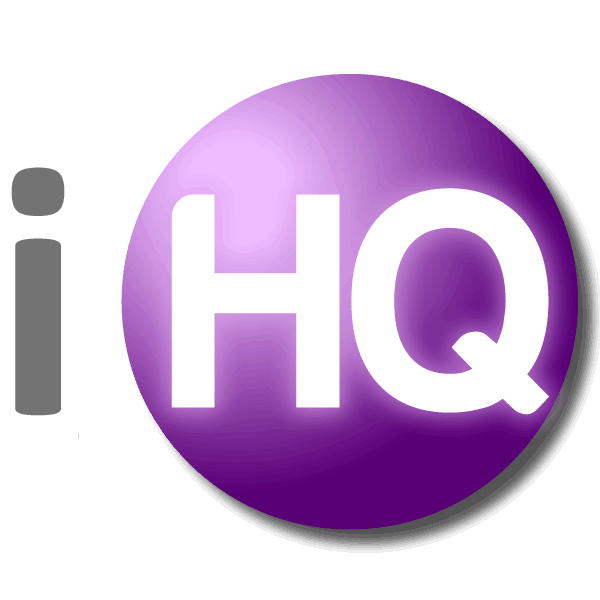 IntelligentHQ Your New Business Network.
IntelligentHQ is a Business network and an expert source for finance, capital markets and intelligence for thousands of global business professionals, startups, and companies.
We exist at the point of intersection between technology, social media, finance and innovation.
IntelligentHQ leverages innovation and scale of social digital technology, analytics, news and distribution to create an unparalleled, full digital medium and social business network spectrum.
IntelligentHQ is working hard, to become a trusted, and indispensable source of business news and analytics, within financial services and its associated supply chains and ecosystems.