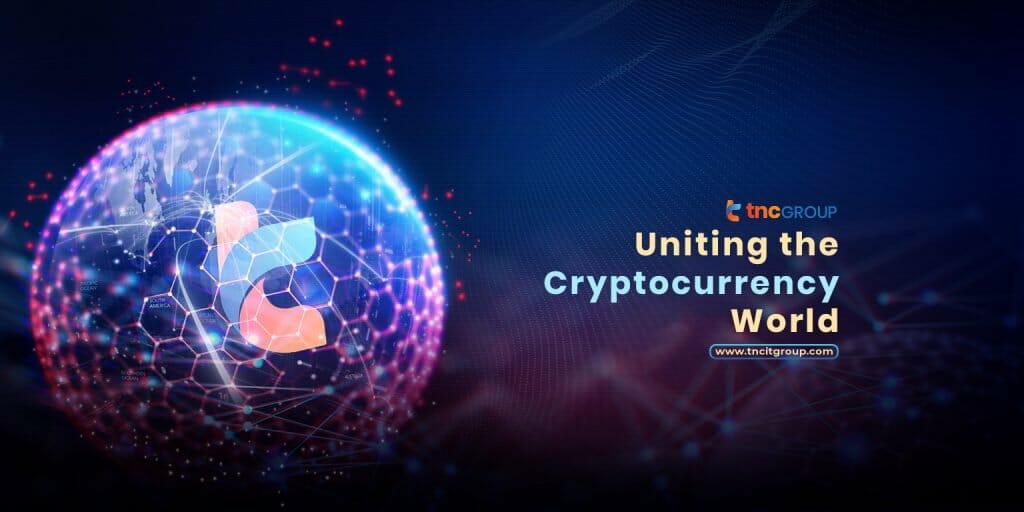 TNC IT Group (TNC), the Dubai based blockchain company, is one step closer to realizing its "uniting the cryptocurrency world" vision after listing its TNC Coin and established its ambitious crypto M&A project.
The TNC Coin was first listed in Hotbit on April 29 and it joined the crypto market with a blast. Within the first hours of being listed, it experienced a massive price increase of more than 7500% for the TNC/BTC pair and more than 5000% for the TNC/ETH pair. But the company said this is only the beginning.
TNC Coin is expected to list in 20 more top global crypto exchanges starting in May. The token is expected to have the same value in the next exchanges as the initial listing price in Hotbit. The TNC Coin team also expects more bullish movements as the coin becomes available for trading in more exchanges and more users come in to trade TNC Coins.
TNC Coin dubs itself on its official website as "The Ultimate Blockchain for the Game Industry." It was first advertised as a blockchain dedicated to the needs of game developers where they can create their own game currency with real crypto value. This way, users can earn crypto as they play. While this was the initial plan, the TNC vision is much greater. According to the TNC Coin CEO Mr. Jason Jang, the mainnet that the TNC team will develop is "beyond what is currently available in the blockchain and crypto market as of now." The mainnet will be scalable and ready for expansion into other industries such as finance, logistics, real estate, and more industries. As the Crypto M&A project goes further, the mainnet will be targeting different industries based on the needs of merger companies.
"Uniting the cryptocurrency world": The most ambitious project in the blockchain space
Since TNC revealed its merger project, interested crypto investors and traders have expressed anticipation for TNC token's listing. The listing of TNC Coin would empower investors who have suffered from extreme price drop from initial coin offerings (ICO) and initial exchange offering (IEO) schemes. Now that TNC Coin has been launched in the market, TNC believes this event will help the Crypto M&A journey forward. The first five companies will go through the token SWAP process to be reborn as TNC, then the rest of the first merger group will follow the initiation. The first group is around 100 crypto companies who already fulfilled the requirements of the Crypto M&A and signed a preliminary agreement with TNC.
TNC is also well known for its ambitious goal to unite the cryptocurrency world. This goal will be realized through the Crypto M&A program, an initiative to merge around 500 existing cryptocurrencies in the market through the token swap process.
Crypto M&A was designed to synergize the power of the community among the scattered blockchain companies around the world. It will allow cryptocurrencies that are on a standstill in the trading market to gain as the TNC Coin community grows. A united community will be the critical underlying force that will increase the TNC Coin's future price value.
Crypto M&A will utilize TNC Coin as its main currency given out to merger companies and their community. The token swap ratio is determined by a grading system to ensure blockchain companies and their users will get a corresponding fair amount of TNC tokens during the swap.
Due to the mass-scale token swap process, TNC will be able to gather all existing scattered communities and unite them into one. As a result, TNC Coin will get accelerated in being listed on a number of exchanges and will advance in user adoption. TNC Coin token circulation will then be associated with the Crypto M&A program's future success.
As a network-focused company, TNC will nurture and foster built relationships with other blockchain companies. The Crypto M&A program also enables TNC to form a global network of blockchain professionals. Companies part of the network will be given new opportunities to work and collaborate with TNC for future blockchain projects.
TNC also plans to act as a project development company that will cater to blockchain-related demands of government and enterprises. With a shortage of skilled and experienced blockchain developers in the employment market, the company targets to gather a pool of 10,000 developers with different specializations into its network. TNC aims to nurture specialized developers to deliver industry-focused blockchain solutions.
As part of its long-term goal, TNC also wishes to introduce a novel blockchain infrastructure that will benefit the majority. With the help of blockchain developers in its court, TNC strongly believes that collective efforts and minds will result in an innovative decentralized blockchain infrastructure never before introduced by the industry.
About TNC IT Group
TNC IT Group is a blockchain company which major activities include investing both resources and guidance on blockchain and cryptocurrency companies, integrating blockchain technology, finding global standard developers, and so on. To do so, the company has developed a process through M&A to acquire different cryptocurrencies and blockchain companies around the world and integrate them in their network in an attempt to "unite the cryptocurrency world".
Dubai-based, TNC has been set up to provide a comprehensive blockchain service for their users covering a range of aspects including issuing, marketing, token listing and security.
In parallel, TNC has already invested US$5m in ABBC Foundation's BuyAladdin project. BuyAladdin is a one-stop online marketplace for crypto users. The investment will accelerate the app's development, ensuring fast and secure crypto transactions and protection from possible security threats. TNC's native cryptocurrency, the Tokenncoin, will also be used for payment in the Aladdin Shopping Mall, the world's first cryptocurrency shopping mall.

Founder Dinis Guarda
IntelligentHQ Your New Business Network.
IntelligentHQ is a Business network and an expert source for finance, capital markets and intelligence for thousands of global business professionals, startups, and companies.
We exist at the point of intersection between technology, social media, finance and innovation.
IntelligentHQ leverages innovation and scale of social digital technology, analytics, news and distribution to create an unparalleled, full digital medium and social business network spectrum.
IntelligentHQ is working hard, to become a trusted, and indispensable source of business news and analytics, within financial services and its associated supply chains and ecosystems.