Bruce Jeong has the mission to change the world with the best of blockchain and crypto solutions. Bruce Jeong, the CEO and Co-Founder of TNC IT Group -an innovative blockchain company that aims to unite the cryptocurrency world- is a south korean entrepreneur and visionary that has spent most of his career working in business and the financial services industry. Starting off at the New York Consulting Group, he promptly saw the advent of blockchain and its most famous solution, cryptocurrencies, as an opportunity he couldn't miss. As such, he embarked on various projects to help develop the blockchain tech space from a different and rather innovative perspective that includes strategy, financial services, marketplaces and smart crypto cities.
As the CEO of TNC IT Group, Bruce Jeong aims to provide a broader range of blockchain technology, financial and security services and innovative solutions. TNC IT Group is working with an impressive network that comprehends more than 500 blockchain developers from all around the world and creating strategies to merge tokens of blockchain crypto communities in probably the most ambitious M&A efforts ever done in the industry. With presence in 13 countries, TNC IT Group ultimate goal is to unite and align common efforts and solutions for the crypto spectrum into one space, through merger acquisitions of different digital coins. TNC IT Group provides these with access to a vast network of industry influencers, experts who hail from industries such as blockchain & cryptocurrency, information technology, fintech, commerce, smart cities, ecommerce and public relations.
In parallel, TNC IT Group and Bruce Jeong are building the next step in e-commerce with Buyalladdin. This platform will allow to buy/sell products using cryptocurrencies in an innovative way and aligned to the company's core principles of integrating and uniting the crypto world.
Likewise, the company is also developing a new revolutionary concept: smart crypto cities. The project is still in its early days but they have laid down the main principles. Their goal is to bridge cryptocurrencies and blockchain, and integrate these with all the other aspects of a modern smart city, smoothly integrating and working towards modernization and sustainable progress.  and the smart crypto city concept.
We welcome Bruce Jeong, CEO of TNC IT Group to intelligenthq to talk us through his vision and the latest solutions they are working and offering.
Intelligenthq: What can you tell us about yourself and your education?
Bruce Jeong: Yes, well, I grew up in South Korea and studied law and accountancy. I first started in the financial services industries in New York, in a company called New York Consulting Group where I worked for almost eight years. At the moment, I am based in Dubai where I keep working in financial related services but more focused on blockchain and cryptocurrencies solutions.
I: South Korea is one of the most advanced countries when it comes to tech, blockchain, crypto. What learnings can you tell us about it?
BJ: Honestly speaking, I don't like talking about coins and tokens. Because think about that, 3 or 4 years ago, Asian token and coin companies were looking for fundraising for their companies, only with one white paper published. It rapidly became a very big problem for the industry as they weren't trying to attract investors or to improve the industry but seeking to make easy money.
As it stands right now, I see the South Korean crypto industry better than the Japanese and Chinese, and the one of other countries, though I still see long-lasting problems in our industry as most of the companies follow the old mantra of trying to make money without caring about the industry as a whole. South Korean companies should diversify their companies to promote not only finance but the blockchain technology development too.
In that sense, South Korea is better positioned than other neighboring countries and it focuses more on the development of blockchain rather than just coins and tokens. Nowadays, investors aren't that stupid any more, they are starting to pay attention to the background of the companies, the teams behind the projects, their experience and skills and the user cases, which is very important, to decide whether to invest in that company or not.
I: You are from South Korea and now based in Dubai, how do you see the differences between Asia and Middle East in terms of tech and business?
BJ: Like I mentioned, when it comes to crypto and blockchain, in South Korea you can find blockchain developers and companies working with crypto and blockchain, but in the Middle East, the vast majority still don't know what those concepts stand for because of the economic barriers that exist there. For example, one big difference between the two countries is religion. In Muslim based countries such as those in the Middle East, most transactions are made by cash, which makes these financial related technologies harder to implement. Also important is what's the regulators take on the issue. In my opinion, they should be more open to these new technologies the way they are in Singapore or Switzerland.
I: You are the founder of TNC IT Group can you tell us about the project and the goals?
BJ: Here at the TNC IT Group, our business model is based on various pillars. First, there is the M&A scheme in terms of acquiring token companies. We are always on the lookout for promising blockchain companies and startups, absorbing them into our extensive network through mergers and acquisitions (M&A). We guarantee to provide the best technical and management insights, as we have some of the most illustrious partners and advisors in the blockchain sphere. This includes providing total blockchain solutions for our users such as issuing, marketing, token listing, security, and many more
With this model, we help companies struggling with blockchain adoption to learn and harness its technology by connecting them to the most qualified developers in the industry.
I: TNC IT Group is creating the blockchain driven e-commerce platform Buyalladdin. What can you tell us about it?
With Buyalladin we are trying to create the next generation of e-commerce apps. Buyalladdin is a platform, the first of its class, that accepts crypto as a payment method. It is a revolution as the platform allows to use crypto to buy actual products within the platform marketplace.
We are also working on buyallading shopping mall. This version is especially thought to be used in developing countries, where their currencies are so volatile. In many of these countries, the same product can drastically change their value from one month to another. Using this marketplace would allow them to use our TNC token, bitcoin and ether to help them buy those products under a logical and a stable value.
I: TNC IT Group is also involved in building smart crypto cities. How would you describe smart crypto cities?
BJ: Smart crypto cities are like the upgraded version of smart cities. The main difference is in the use of cryptocurrencies. In one given smart crypto city, the government would choose one specific coin as a mean of exchange to use within the smart city ecosystem. This cryptocurrency can be used for everything: to buy and sell products, to pay the bills and taxes, etc. And it will be allowed within the boundaries of the smart city. The widespread use of crypto is actually more transparent than cash because it can be traced and tracked more easily. That is the extra value in terms of using crypto rather than cash for the cities of the future.
We can't tell much about our current projects at the moment but we will have exciting news to share with everybody in the near future.
About TNC IT Group
TNC IT Group is a technology blockchain driven company that aims to offer solutions to unite the cryptocurrency world. TNC IT Group major activities include investing both our resources and guidance on blockchain companies, integrating blockchain technology, finding global standard developers, and so on. They are focused in M&A and solution on ecommerce and smart cities.
TNC IT Group are always on the lookout for promising blockchain companies and startups. They provide them access to our vast network of experts who hail from industries such as blockchain & cryptocurrency, information technology, finance technology, commerce, public relations, and many more.
About Buyalladdin.com
Buyaladdin.com is a new e-commerce platform that TNC IT Group is building. Buyaladdin.com, Inc., headquartered in Delaware, USA, with R&D and Service Centers located in Dubai, UAE, is the first-ever hybrid multi-payment shopping service system in the world. The payment system allows global buyers absolute freedom in choosing their method of payment among fiat currency, credit cards and crypto-currency. Buyaladdin is an emerging e-commerce player that has integrated with more than 100 major retailers worldwide—including Amazon, eBay, Coupang, Rakuten, Allegro and Lazada—to offer a wide variety of high-quality products. By partnering with Edison Nation, Buyaladdin brings its first community of innovators and their exciting products into its marketplace.
Smart crypto city concept
TNC IT Group has been developing a new concept of smart cities they call smart crypto cities. This is a concept of mixing the basis of the smart city designation given to a city that incorporates technologies to manage and optimise the quality and performance of the whole urban services such as energy, transportation and utilities in order to reduce resource consumption, wastage and overall costs with the broader use of blockchain solutions and crypto reward and payment systems. The aim of a smart crypto city is to improve the quality of living for its citizens through smart blockchain advanced technology and related solutions.
"Smart Crypto City technology enables us to interact directly with the society and infrastructure. We can monitor how events and the city develop." Bruce Jeong
This includes a strategy to support the application of a wide variety of digital and electronic technologies, special Fourth Industrial Revolution – 4IR – Blockchain to the city and its communities.
Probably the biggest case about this was Senegal-born singer Akon that has announced plans for a new cryptocurrency that he hopes will form the base of a radical new city he plans to build in Africa.
This new city would be using a new token that like bitcoin, the akoin cryptocurrency would function outside the realm of governments and traditional financial institutions, meaning it will "bring the power back to the people." Akon, whose real name ia Aliaume Thiam, hopes that the new virtual currency will be at the centre of a "100 per cent crypto-based city" called Akon Crypto City – set to be built in the country of his birth.
TNC IT Group and Bruce Jeong have been working on this concept and have developed some strategies and projects that are now being explored around the world to put in practice.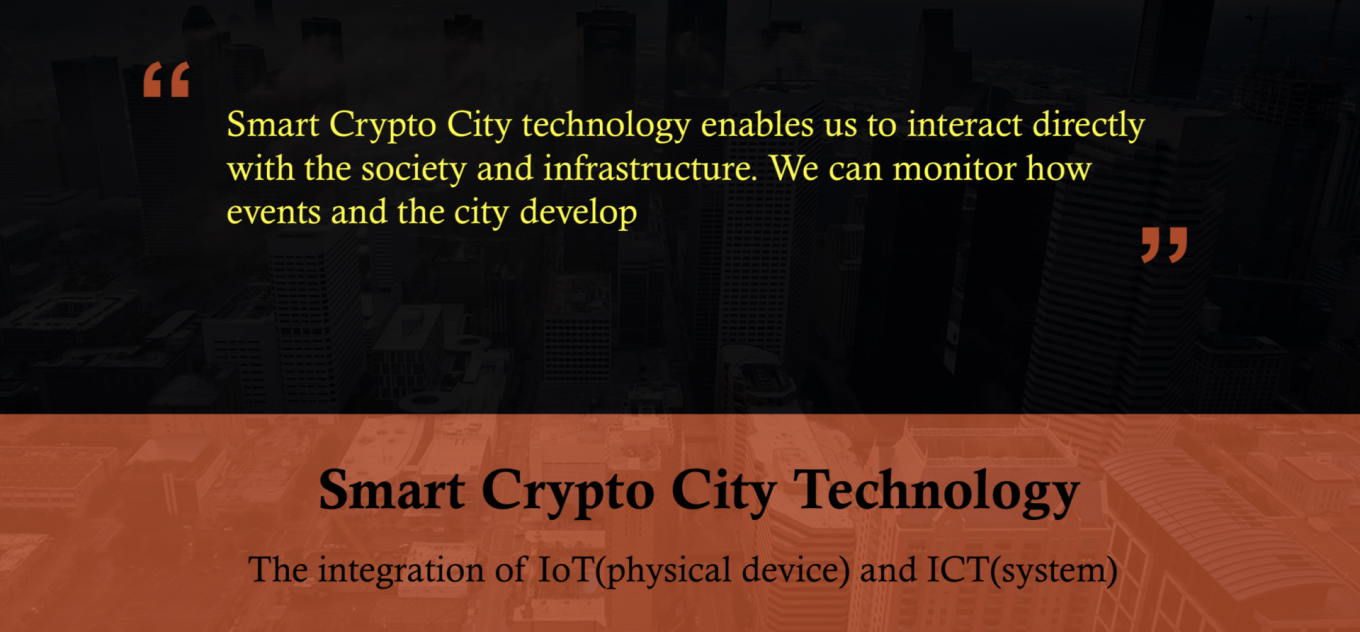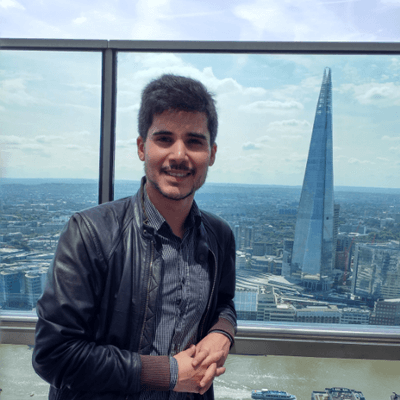 Hernaldo Turrillo is a writer and author specialised in innovation, AI, DLT, SMEs, trading, investing and new trends in technology and business. He has been working for ztudium group since 2017. He is the editor of openbusinesscouncil.org, tradersdna.com, hedgethink.com, and writes regularly for intelligenthq.com, socialmediacouncil.eu. Hernaldo was born in Spain and finally settled in London, United Kingdom, after a few years of personal growth. Hernaldo finished his Journalism bachelor degree in the University of Seville, Spain, and began working as reporter in the newspaper, Europa Sur, writing about Politics and Society. He also worked as community manager and marketing advisor in Los Barrios, Spain. Innovation, technology, politics and economy are his main interests, with special focus on new trends and ethical projects. He enjoys finding himself getting lost in words, explaining what he understands from the world and helping others. Besides a journalist, he is also a thinker and proactive in digital transformation strategies. Knowledge and ideas have no limits.