Think Rise A Leading Fintech Startup with Mainstream Financial DNA
Rise London The Home of Fintech and Europe's Largest Accelerator
Rise London, is Europe's largest co-working space dedicated to financial technologies (FinTech) and innovation. Barclays powered Accelerator has today opened its flagship open innovation site thus showing how big banks can innovate and collaborate with new emergent players and startups.
Rise London is a new, bold and ambitious startup space and incubator, which was launched in the heart of London Fintech center. The new venue and space is located in the heart of Shoreditch, and is powered by one of the leading and biggest banks in the world, Barclays. It was created with the goals to help pioneers of FinTech to connect, create and scale and at the same time research and experiment with emerging new finance technologies. With this project, Barclays wisely wants to be in the front row of fintech innovation and spot early trends and new markets as they form. Something the financial industry as a whole needs to consider.
Rise London will house an impressive number of more than 40 FinTech companies. The focus will be quite broad and the sectors will include along with Banking and Technology, blockchain, and many other key areas of fintech.
The venue and platform will serve as a powerful gathering place for leaders in the FinTech and investment / venture capital communities. Rise London will also consider an ecosystem for events and education as it intends to host more than 200 hours of learning, workshops, hackathons and networking events on a monthly basis.
Jes Staley, Barclays Group Chief Executive, have said about the project:
"We believe that technology must be a core competency of a global financial institution, and we intend to be a leader in the industry. Last week we announced the creation of 750 new jobs in our UK technology centres.
Rise London is part of the Global Think Rise ecosystem
Rise London is part of the Think Rise ecosystem a global open innovation community of thinkers and doers, from rising startups to industry leaders, working together to create the future of financial services. Rise operates in a global network of connected sites in seven of the world's top FinTech ecosystems. It is a bold co-creation project from Barclays Bank.
"FinTech startups are at the front of the technology wave that is changing our industry. Rise, we glean important insights; we can actively experiment with emerging technologies, and we can spot early trends and new markets as they form. This allows our employees, customers and clients to do things faster, better and at lower cost." Michael Harte, Group Head of Innovation at Barclays
The project runs a total of seven Rise workspaces worldwide, intech and financial hubs such as New York, Mumbai, Tel Aviv, Vilnius, Cape Town, Manchester and now London. Rise hosts also a business accelerator in partnership with Techstars and offers co-working space for small financial tech businesses. London's Shoreditch block is the new nexus for Barclay's 'Rise' global footprint.
In each location, Rise community will provide a physical site for innovative multidisciplinary companies, offering a co-working environment, world-class event spaces, and meeting rooms. Rise will also house the Barclays Accelerator, a 13-week program for fintech startups, run in partnership with Techstars.

Historically, Barclays Bank has always readily embraced technology, so no wonder that it ventured into the fintech revolution by launching Think Rise. Barclays' had existing open innovation sites in London and Manchester (previously known as Escalators) and has rebranded as Rise locations.
At the time of the launch of Rise New York in 2015 Michael Harte, Barclays' Chief Operations and Technology Officer said: "It is time to redefine financial services". "Rise is designed to help shape the future of our industry and drive growth. We're seeking to connect the world's most active innovators to each other, to corporates, and to resources and support networks. By accelerating the development of groundbreaking products and services, we know that we can help to keep Barclays at the cutting edge of financial services, all while helping to revolutionize the industry."
This is an excellent statement from Barclays leadership team. Innovation is driving and changing business models and being able to work with startups is an excellent way for a company to renovate its strategy and get acquainted with all the tech and fintech innovations happening in the financial industry.
There are no doubts that banks are going through major transformations, since they have to cope with what is happening in finance, technology, and business. The ones that will grow are the ones that can cope with these changes and move alongside the changes without losing their DNA and mainstream skills. The product innovations and industry developments that used to come from large corporations and institutions are now being created by entrepreneurial individuals and startup around the world who are working with increased speed to disrupt the business models of the past. In order to work with these entrepreneurs in a mutually beneficial way, Rise was established with that mission.
Historically, Barclays Bank has always readily embraced technology, so no wonder that it ventured into the fintech revolution by launching Think Rise.
Through its global network of connected sites, Rise delivers numerous programs that facilitate rapid engagement between multiple audiences, companies, and investors. The Rise community in order to solve some of the biggest challenges facing financial services.
These programs foster long-term mutually beneficial relationships, designed to scale early prototypes and new business models into live products and services. Members of Think Rise receive advice and mentorship from some of the world's leading experts in financial and technology services, as well as having access to a new global customer.
Everledger which is part of Think Rise, is a global startup that uses the best of emerging technology including blockchain, smart contracts and machine vision, to assist in the reduction of risk and fraud for banks, insurers and open marketplaces.
Leanne Kemp, the CEO and Founder of EverLedger, said about Think Rise:
'This environment breeds innovation – you learn through osmosis.'
As for Kevin Barrow, the CEO of MARK Labs, he thinks that "Rise has a unique combination of freedom, structure, access and informality."
To be part of Think Rise, one can opt for a free or a paid rise membership each with a distinct package of benefits.
Rise Scale
The fintech sector in the UK is growing tremendously and banks are looking for alternative forms of investment to enter into. Many lenders have opted to embark on more digitized strategies, a clear attempt to depart from traditional banking strategies that have been mired in low profitability. Initiatives like think rise are thus valuable contributions for the expansion of the sector.
Think Rise is a bold initiative from one of the world's leading banks and shows that the future of business and finance will be increasingly about collaboration and be being able to adopt change and innovation.
About Rise
Rise, created by Barclays, is a global platform to scale and innovate with FinTech companies. In 18 months, Rise has completed 70+ deals between Barclays and FinTech companies, to solve challenges and open new markets for the firm. Rise is also helping internal start-ups within Barclays to scale. http://thinkrise.com/
About the Barclays Accelerator
The Barclays Accelerator, powered by Techstars, is a 13-week intensive startup programme designed to shape and scale the next generation of Fin-Tech businesses. It connects startups to mentors from across Barclays and the Techstars network. It also gives them access to Barclays data and APIs. All to help create new products and services for customers and clients across financial services. www.barclaysaccelerator.com
About Barclays
Barclays is a transatlantic consumer, corporate and investment bank offering products and services across personal, corporate and investment banking, credit cards and wealth management, with a strong presence in our two home markets of the UK and the US.
With over 325 years of history and expertise in banking, Barclays operates in over 40 countries and employs approximately 120,000 people. Barclays moves, lends, invests and protects money for customers and clients worldwide. home.barclays
Think Rise London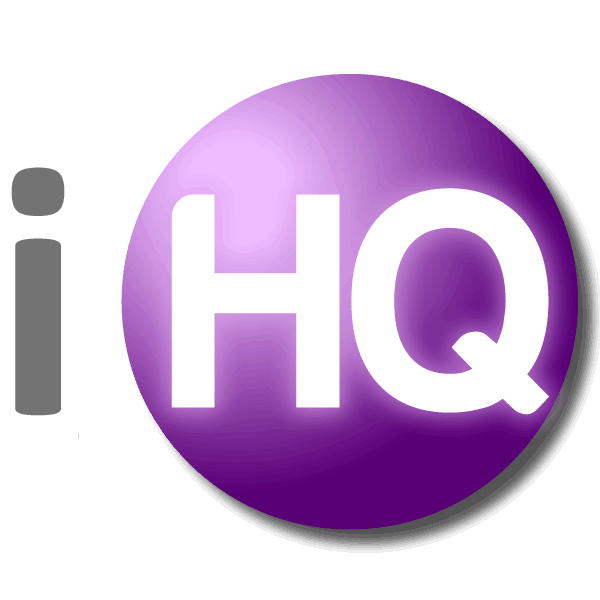 IntelligentHQ Your New Business Network.
IntelligentHQ is a Business network and an expert source for finance, capital markets and intelligence for thousands of global business professionals, startups, and companies.
We exist at the point of intersection between technology, social media, finance and innovation.
IntelligentHQ leverages innovation and scale of social digital technology, analytics, news and distribution to create an unparalleled, full digital medium and social business network spectrum.
IntelligentHQ is working hard, to become a trusted, and indispensable source of business news and analytics, within financial services and its associated supply chains and ecosystems.