The Main Players in the Area of Financial Inclusion
As the issue of financial inclusion takes center stage in the fight against global poverty, more countries, organizations and NGOs try to find solutions to overcome the problems of financial Insights. With so many parties taking part in the effort to solve poverty and inequality, it is often confusing to keep track of who is doing what in a constantly evolving landscape. Because of the varied approaches, priorities and capacities which these governments, organizations or foundations have, it is worthwhile to pay closer to some of the innovative initiatives which these bodies have come up with.  In this article we cover some of the most important organizations and initiatives operating in this important field.
Two Global Organizations Helping Financial Inclusion: CGAP and Center for Financial Inclusion
It is fortunate that there are organizations and groups such as the Consultative Group to Assist the Poor (CGAP) and Center for Financial Inclusion (CFI) making concerted efforts to keep track of all the financial inclusion initiatives that are coming through the pipeline.
The Consultative Group to Assist the Poor (CGAP) is a global partnership of 34 leading organizations that seek to advance financial inclusion. CGAP develops innovative solutions through practical research and active engagement with financial service providers, policy makers, and funders to enable approaches at scale. The CGAP is housed at the World Bank. Its ethos is to combine a pragmatic approach to responsible market development with an evidence-based advocacy platform to increase access to the financial services the poor need to improve their lives. The CGAP provides us with detailed data on financial inclusion in the various regions of the world, various publications on the global policy for financial inclusion and plenty of visual resources about the topic, such as the following video, from their youtube account:
The Center for Financial Inclusion (CFI) is an action-oriented think tank based in Washington, United States, working toward full global financial inclusion. The center aims to foster financial inclusion, by collaborating with all the sector participants to tackle challenges beyond the scope of any one actor, using tools that include research, convening, capacity building, and communications. Having developed the concept of full financial inclusion, the Center works to support the transition of microfinance toward the broader spectrum of financial inclusion by involving other actors, such as the mainstream private sector and policy makers. Their work includes convening, research, publications, campaigns, piloting and knowledge-dissemination.
Countries Initiatives Around Financial Inclusion
On a country wide level, India's most recent financial inclusion strategy launched by Minister Narendra Modi has it on the forefront of financial inclusion initiatives. The Pradhan Mantri Jan-Dhan Yojana (PMJDY) scheme was started in 2014 as a program to provide "universal access to banking facilities". Hugely successful for its onset,  the PMJDY scheme, run by the department of Financial Services, part of India's Ministry of Finance, had, on the inauguration day, 15 million bank accounts opened. In 2017, under this scheme over 270 million in bank were opened and ₹665 billion (circa US$10 billion) were deposited. The initiative resulted from the recognition from the India Government that by empowering people with a bank account, they will  gain access to facilities such as an overdraft, a RuPay Debit with a built in insurance cover which will ultimately uplift their standard of living.
In the case of Mexico, financial inclusion initiatives took on a different kind of theme. Spearing heading the country's financial inclusion initiatives was the National Bank and Securities Commission which was tasked to come up with new policies and measures to expand financial inclusion. Some of the initiatives that were implemented were changes in banking policies to facilitate easier access to formal banking. The commission also converted the government payroll system to digital payment resulting in yearly savings of $1.4 billion.
In Africa, the leader of the financial inclusion movement is Kenya. The country is the success model of the mobile money innovation due to the high adoption rate among Kenyans. This high adoption rate has also helped to increase financial access for the unbanked in Kenya. This has led to Kenya participating in the Global Partnership for Financial Inclusion (GPFI) as a non-G20 member. The progress in financial inclusion initiatives in Kenya has also led to MasterCard opening a financial inclusion lab in Nairobi with the aim of accelerating innovations, with the help of a  $11 million grant from the Bill & Melinda Gates Foundation.
Master Card Labs for Financial Inclusion
Institutions Helping With Financial Inclusion
At the institutional level, the key players include the International Finance Corporation (IFC) of the World Bank Group. The IFC is an old institution, which was found in 1956 as the private sector arm of the World Bank Group. Its reach is massive since 184 countries are part of the IFC. The purpose of the organization was, from the onset, to foster economic development by investing in for-profit and commercial projects that helped to reduce poverty and promote development. Since 2009, the IFC has concentrated on a set of development goals, which are supposed to be achieved through its various projects. Its goals are to increase sustainable agriculture opportunities, improve health and education, increase access to financing for microfinance and business clients, advance infrastructure, help small businesses grow revenues, and invest in climate health. The IFC has been also subjected to some criticism by various NGOs , as being an organization that works xcessively with large companies or wealthy individuals
Two other institutional level agencies that have similar focuses in financial inclusion objectives and reach as the IFC are the U.N. Capital Development Fund (UNCDF) and the United Nations Development Programme (UNDP). While the mandate of these 2 agencies differ from that of the IFC, their core expertise is to provide capital and technical assistance to both private and public sectors on financial inclusion initiatives. The participation of these international institutions in financial inclusion initiatives has helped to ensure that financial inclusion will play a wider role in global development.
Screenshot of website of United Nation Capital Development Fund
Foundations Helping With Financial Inclusion
Equally important in the expansion of financial inclusion among the unbanked around the world are the efforts of major NGO foundations like the Bill and Melinda Gates Foundation, Mercy Corps, MetLife Foundation, BRAC and Grameen Foundation. These NGOs play a crucial role in crossing the so-called last mile.
For the Gates Foundation is instrumental in coming up with sustainable holistic approach towards the problem of financial exclusion with their Level One Project. With Mercy Corps, their focuses is more on programs which provide for the overall well being to ensure the sustainability of the financial inclusion initiatives.
The MetLife Foundation on the other hand relies on strategic partnerships and funding to promote access to 3 key areas, knowledge, insights and services. BRAC is a Bangladesh based organization the largest development organization in the world in terms of employees. It employs over 100,000 people, roughly 70 percent of whom are women. This organization,  is focused on creating a financial ecosystem which is accessible to the poor. They also deal with education, microfinance, legal services and healthcare. Their work on empowering women in partnership with the Grameen Foundation has reached 2.54 people in Pakistan alone.
Conclusion
In this article we have covered a series of organization working to aleviate poverty and inequality in the world, through common efforts towards financial inclusion. While the efforts of these organizations and foundations in the area of financial inclusion are commendable, we should also remember that there are also many other parties that are working tirelessly to transform the financial inclusion landscape, which can help lift billions of people out of situations of poverty.
Article powered by Humaniq, an Ethereum-Based app aiming to deliver Banking 4.0 to 2 billion Unbanked people.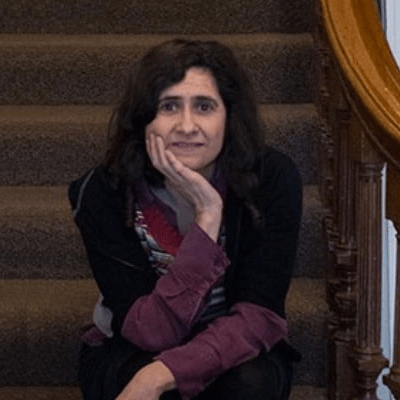 Maria Fonseca is the Editor and Infographic Artist for IntelligentHQ. She is also a thought leader writing about social innovation, sharing economy, social business, and the commons. Aside her work for IntelligentHQ, Maria Fonseca is a visual artist and filmmaker that has exhibited widely in international events such as Manifesta 5, Sao Paulo Biennial, Photo Espana, Moderna Museet in Stockholm, Joshibi University and many others. She concluded her PhD on essayistic filmmaking , taken at University of Westminster in London and is preparing her post doc that will explore the links between creativity and the sharing economy.