"The future of payments, technology and mobile are irrevocably bound together".
Telefónica Digital has secured a five-year partnership deal with Monitise to enable the mobile money software vendor to develop and manage its new and existing mobile payment and commerce services. Monitise is a world leader in Mobile Money. They specialise in banking, paying and buying with a mobile device. Leading banks, payments companies, retailers and mobile networks utilise Monitise's technology platforms and services to securely connect people with their money. The preferred technology partner status for Monitise follows a similar three-year contract with Visa Europe.
Telefónica Digital is the global innovation arm of Telefónica, one of the world's largest telecommunications businesses with more than 316m subscribers in 24 countries. It operates using the O2, Movistar and Vivo commercial brands.. Its mission is to seize the opportunities within the digital world and deliver new growth for Telefónica through research & development, venture capital, global partnerships and digital services such as cloud computing, mobile advertising, M2M, eHealth and Security. Under the terms of the agreement, Monitise will complement the MNO's existing technology partners, but take the lead role in the future development of a global technology platform designed to support mobile m-payment and m-commerce services.
The initial focus of the partnership will be in the UK, with the MNO's O2 brand, before rolling out worldwide to cover its Movistar and Vivo commercial brands.
Monitise's ecosystem connects hundreds of organisations from banking, payments, mobile, merchants and media to millions of consumers around the world via its Bank Anywhere, Pay Anyone and Buy Anything product range. The partnership with Telefónica Digital gives the firm access to this connectivity and technology.
Telefónica Digital's chief executive Matthew Key, said: "Monitise shares our vision of delivering simple, convenient and secure mobile payments and commerce services to consumers. They have established themselves as a leader in the m-commerce ecosystem and are the ideal partner to help us take our capabilities in this area to the next level, continuing to bring high quality services to our customers."
Alastair Lukies, Monitise's group CEO, said the firm is delighted to be working with Telefónica. "This new partnership leverages our mobile money platforms, products and assets," he said. "Successful mobile commerce, whether local in-market solutions or global services, is ultimately about collaboration. Partnerships like this show how we are at the heart of the accelerating convergence via mobile between the offline and digital worlds of banking, payments and commerce."
Earlier in March, Monitise signed a three-year partnership with payments processing giant Visa Europe, under which Visa will license Monitise's technology. Visa Europe predicts that by 2020 half its transactions will be via mobile.
"The future of payments, technology and mobile are irrevocably bound together. Mobile technology has the potential to fundamentally change the way that people pay and are paid  enabling them to do this via any device, at any time and in any location," said Visa Europe's Chief Marketing Officer Mariano Dima. "With Telefonica Digital and Monitise we are now working together to enable new ways to pay in our increasingly mobile world.
Source: Monitise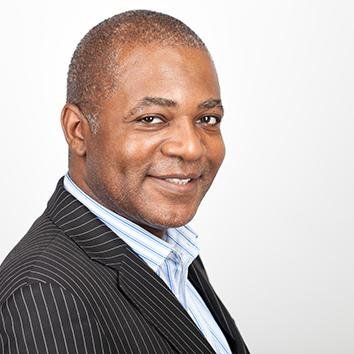 Hayden Richards is Contributor of IntelligentHQ. He specialises in finance, trading, investment, and technology, with expertise in both buy-side, sell-side. Contributing and advising various global corporations, Hayden is a thought leader, researching on global regulatory subjects, digital, social media strategies and new trends for Businesses, Capital Markets and Financial Services.
Aside from the articles, interviews and content he writes for IntelligentHQ, Hayden is also a content curator for capital markets, analytic platforms and business industry emerging trends. An avid new media explorer Hayden is driven by a passion for business development, innovation, social business, Tech Trading, payments and eCommerce. A native Trinidadian, Hayden is also a veteran, having served with the Royal Air Force Reserves for the past 10 years.
Follow Hayden on Twitter @HaydenARichards, linkedin.com/haydenhrichards and http://www.scoop.it/u/hayden-richards