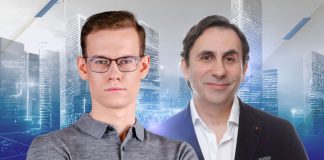 Dinis Guarda interviews Artem Kopanyev, COO of Genesis, to discuss the key pillars of Ukrainian startup ecosystem and the role of Genesis, one of...
The industrial robotics market will be worth $122 billion this year. The start-up TheKer, a prizewinner in the SpinUOC entrepreneurship programme, is building the foundations...
Innovation indices like the Global Innovation Index (GII), the Bloomberg Innovation Index (BII), and European Innovation Scoreboard (EIS), are quantitative measurements of a region's...
Seoul, 22nd June 2022 - The Korean launch vehicle Nuri(KSLV-II) was successfully launched from the Naro Space Center in Goheung, South Korea at 16:00...