Blockchain-based global electronic contract platform FirmaChain announced today it's partnership with NEST Protocol Oracle solution. The main purpose of this partnership is to collaborate...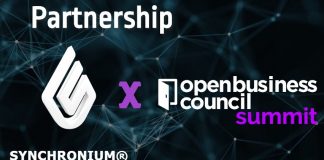 · Digital Transformation openbusinesscouncil summit partners with blockchain ecosystem framework Synchronium to offer a leading 4IR, AI, Blockchain global event. · The openbusinesscouncil summit is...
openbussinesscouncil summit, created by the Leading Global Digital Business Directory openbusinesscouncil.org, and Vietnam Frontier Tech Summit, organised by the trusted Vietnam tech platform YellowBlocks,...
There are several reasons why small businesses and larger corporations are hesitant to expand into foreign markets. A common one is extra costs incurred...