Seventh episode of the Living with Sunny Filmmaker Kireet Khurana joins Sunny (Gurpreet) Singh and Thomas Power in the seventh episode of the Living with...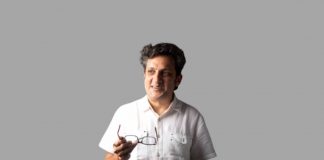 Kireet Khurana is an Indian animator, filmmaker, storyteller, and ad-film director. In his career of 12 years, he has made over 300 short films,...
Filmmaker Kireet Khurana, who has won six National Awards, has announced a documentary titled 'The Invisible Visible', highlighting the plight of India's destitute millions. https://www.youtube.com/watch?v=Paqgtj7kq5g 'The...