The rise of Bitcoin from FT's visit at #btclondon

— Kipochi (@KipochiPay) July 5, 2013

Startup Kipochi has launched its Bitcoin transfer service in Kenya using M-Pesa as its running platform. BitCoin is a disruptive, non-governmental virtual currency and there are currently roughly 11 million bitcoins in circulation.This new service would allow people across Kenya to send and receive money abroad with extremely low transaction fees using the popular crypto online currency. Kipochi aptly means wallet in Swahili. Using the service you don't have to  remember long bitcoin account addresses, simply tell your friends to send your Bitcoin to your mobile phone number. The founders of Kipochi are veterans in providing billing platforms worldwide. Kipochi is privately owned and has offices in amongst other places Kenya and Nicaragua.
Kipochi's's CTO, Pelle Braendgaard, said in a blog post: 
"Imagine a world where your dear grandmother in northern Kenya suddenly does not have to travel 1 day to reach a bank, only to find out transfer has not yet arrived. Kipochi, M-Pesa and BitCoin can together assist the developing countries in creating faster remittances and growth on GDP, M-Pesa currently accounts for 31% of Kenya's GDP. Kipochi works on all mobile phones, having SMS, USSD and HTML5 frontends, as well as a desktop computers".
M-Pesa, is the popular mobile payment system in Kenya, its a fact that 70% of Kenya's adult population uses Mpesa for small transfers, such as cash between family/friends, paying domestic help, utility bills etc. The Kipochi to M-Pesa service is operated by an independent 3rd party company in Kenya and is not directly affiliated with Safaricom the owners of M-Pesa, however M-PESA now Contributes 18% of Safaricom's total revenue.
CTO Pelle Braendgaard recently ran a Q&A thread on Reddit which displayed positive fanbase appreciation as well as possible expansion to the rest of Africa including South Africa and Tanzania.
When asked 'Will using bitcoin with M-Pesa offer cost savings to users over strictly using M-Pesa?' Pelle responded:
"In a country like Kenya it doesn't make sense to compete directly with M-Pesa on what it does best. There is nothing better anywhere in the world for person to person payments as long as you're within Kenya and on the Safaricom network. "Where we can make a difference in Kenya is with international and cross network transfers. We will support Airtel, Orange and Yu here in Kenya. Also you will be able to send funds to M-Pesa users in Tanzania from Kenya, which M-Pesa doesn't currently support".
The company is currently inviting beta applications for its upcoming UK launch on its website. We will keep an eye on this one.
Image credit: Kipochi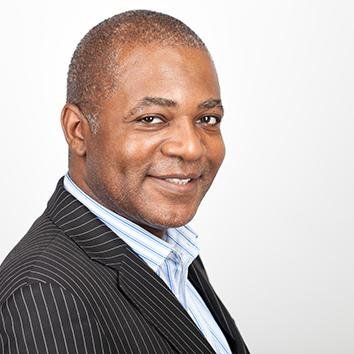 Hayden Richards is Contributor of IntelligentHQ. He specialises in finance, trading, investment, and technology, with expertise in both buy-side, sell-side. Contributing and advising various global corporations, Hayden is a thought leader, researching on global regulatory subjects, digital, social media strategies and new trends for Businesses, Capital Markets and Financial Services.
Aside from the articles, interviews and content he writes for IntelligentHQ, Hayden is also a content curator for capital markets, analytic platforms and business industry emerging trends. An avid new media explorer Hayden is driven by a passion for business development, innovation, social business, Tech Trading, payments and eCommerce. A native Trinidadian, Hayden is also a veteran, having served with the Royal Air Force Reserves for the past 10 years.
Follow Hayden on Twitter @HaydenARichards, linkedin.com/haydenhrichards and http://www.scoop.it/u/hayden-richards