As part of St Ethelburga´s ongoing exploration in the field of Spiritual Ecology, there will be in the near future a very special evening with 'eco-philosopher', writer and scholar Andreas Weber. The talk is part of the Spiritual Ecology project, a project being developed by St Ethelburga's. It includes a fellowship, which will launch in 2016, offering a nine month experience of deep study, reflection and practical project development integrating the principles of Spiritual Ecology. The Fellowship will consist of ten emerging leaders, including people working with social entrepreneurship, with ages between  22-30, who have the potential to be future catalysts for change.
Concerning the talk of Andreas Weber, the author, in his new book, The Biology of Wonder, reframes this fundamental enigma by arguing that all living beings, like humans, are not biological machines, but living, creative agents fuelled by meaning and expression. Andreas proposes a new approach to the biological sciences and economics, that puts the human back in nature. He argues that feelings and emotions, far from being superfluous to the study of organisms, are the very foundation of life. From this basic premise flows the development of a new approach he calls "poetic ecology" – which intimately connects our species to every being and underpins the entire range of human experience.
He says:
"Our monocultural worldview is literally preventing us from understanding the deeper causes of our multiple crises."
Andreas Weber gives us a glimpse of the different scientific paradigm now coming into focus. He calls it 'Enlivenment' because the new sciences are revealing organisms to be sentient, more-than-physical creatures that have subjective experiences and produce sense. Weber sees Enlivenment as an upgrade of the deficient categories of Enlightenment thought – a way to move beyond our modern metaphysics of dead matter and acknowledge the deeply creative processes embodied in all living organisms. The framework of Enlivenment that Weber outlines a promising beginning for all those who stand ready to search for real solutions to the challenges of our future." – Enlivenment: Towards a fundamental shift in the concepts of culture, nature and politics
Andreas Weber is a Berlin based book and magazine writer and independent scholar. He has degrees in Marine Biology and Cultural Studies.
Andreas' work focuses on a re-evaluation of our understanding of the living. He proposes to understand organisms as subjects and hence the biosphere as a meaning-creating and poetic reality. As such, Andreas holds that an economy inspired by nature should not be designed as a mechanistic optimisation machine, but rather as an ecosystem which transforms mutual sharing of matter and energy in a deepened meaning.
Andreas has contributed extensively to developing the concept of enlivenment in recent years, notably through his essay Enlivenment: Towards a fundamental shift in the concepts of nature, culture and politics (Berlin 2013). In his essay Andreas tries to substitute the "bioeconomic principles" that are guiding so many of our economic, political, educational, and private decisions today, with new "principles of enlivenment".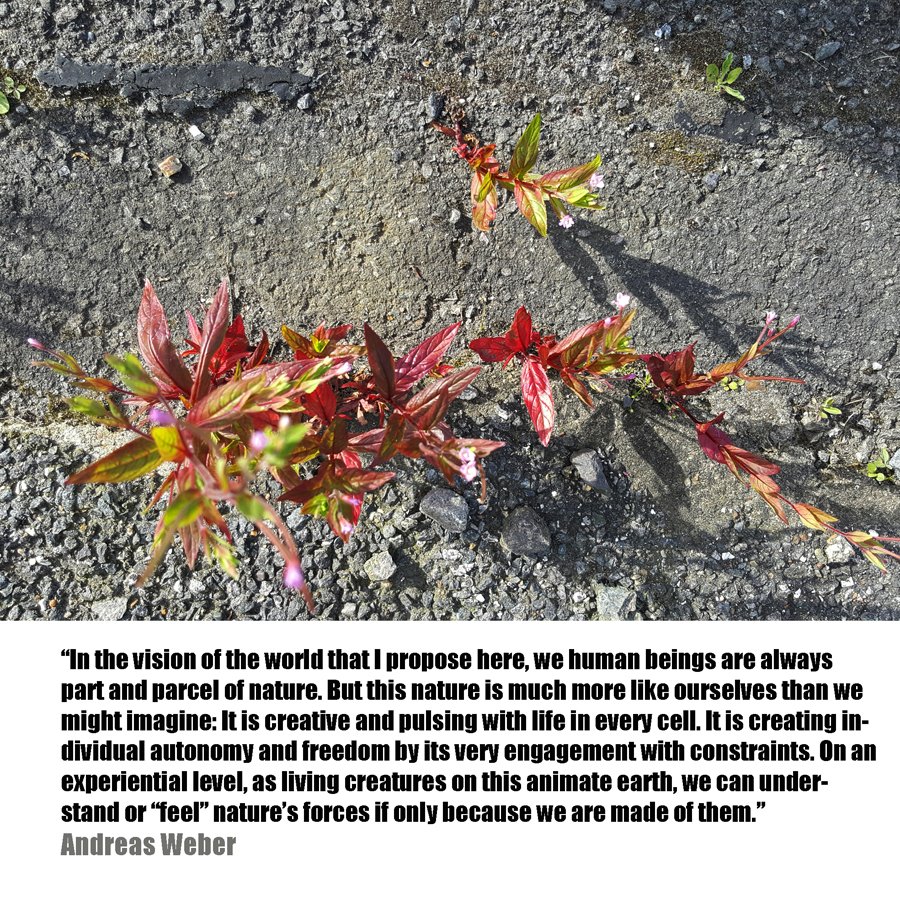 Andreas is the author of several books including The Biology of Wonder: Aliveness, feeling and the metamorphosis of science, and contributes to major magazine journals and publications such as GEO, National Geographic, Die Zeit and Greenpeace Magazine. Weber teaches at Leuphana University and at the University of Fine Arts in Berlin. Andreas is also part of the staff at the Insitute for Art, Culture and Sustainability in Berlin.
Andreas has been named as the 2016 Jonathan Rowe Commons Fellow, Mesa Refuge, Point Reyes, CA, USA.
Please check the website for more information.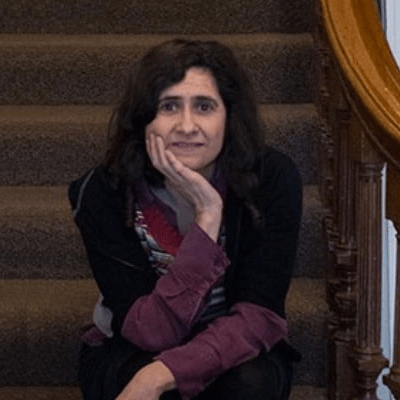 Maria Fonseca is the Editor and Infographic Artist for IntelligentHQ. She is also a thought leader writing about social innovation, sharing economy, social business, and the commons. Aside her work for IntelligentHQ, Maria Fonseca is a visual artist and filmmaker that has exhibited widely in international events such as Manifesta 5, Sao Paulo Biennial, Photo Espana, Moderna Museet in Stockholm, Joshibi University and many others. She concluded her PhD on essayistic filmmaking , taken at University of Westminster in London and is preparing her post doc that will explore the links between creativity and the sharing economy.