In this two part series we will explore what social enterprises are and how they operate. Many organisations are springing up that are being tagged as "social enterprise" but what this means may be a bit of a mystery for some. The term is not particularly easy to define, but Social Enterprise UK does a good job stating that:
"A social enterprise is a business that trades for a social and/or environmental purpose."
Social enterprises generally have a remit to do good in some way by solving a social or environmental problem. These organisations typically know who they are trying to help and why. One difference between social enterprises and charities is that these are organisations that aim to meet their needs for income through vending products and services. They will often not look for grants and donations to keep going. That said, they may use grants to get underway at the outset, or may look for alternative sources of financing such as debt finance (loans), equity finance or community finance. The founder of social enterprises generally launches them with a view to making a difference in the area targeted.
One important area that distinguishes social enterprise from other forms of organisation is that if profits are made then these are reinvested back into the organisation to help them with achieving their vision for change. Social enterprises will usually define a mission which is the reason that they exist and will outline the issue they seek to solve. This will be a problem of a social or environmental nature. These organisations are open and responsible, and are not reliant on the government in any way.
Social enterprises have their roots during the Industrial Revolution period. During this time, a number of entrepreneurs set up organisations to help people to overcome difficult problems. One example from approximately 1840 was a cooperative set up for workers in Rochdale. The problem that this was trying to solve was the provision of food that was available within the workers' budgets, as these workers were employed in bad conditions with low wages.
As explained by Irwin (2011), the Rochdale social enterprise focused on providing quality food and value for money. The approach taken was to develop a cooperative which eventually became the Co-op shops that most people are still familiar with today. The cooperative structure provided an opportunity for those involved with the organisation to become members and influence its management as well as sharing in the profits. Social enterprise became popular again at the end of the last century. At this time new cooperatives, community enterprises and other organisations started to be set up to drive social change.
Social Enterprise's legal structure
Choosing a suitable legal structure is important when getting a social enterprise organisation underway so that the organisation is established appropriately. There are a number of different structures to choose from. One is a Community Interest Company (CIC) and these organisations have to define a social mission that they must stick to. Another is an Industrial and Provident Society (IPS) which is the structure normally used for cooperatives or community run organisations.
Limited company is another option which is often selected, but to make clear it is a social enterprise this has to be written into its legal set up documents. There is also the possibility of using a group structure with charitable status.
Social enterprises come in many shapes and sizes. One good example is the restaurant Fifteen which was set up by Jamie Oliver to train people to work in the restaurant industry, while also running a restaurant in the process. Another fine example is the Big Issue, which most will know is a newspaper company that employs homeless people to sell newspapers, through which they can bring in an income to improve their lives as well as learning the skill of how to sell. Social enterprises can be found in pretty much every type of industry out there.
It is helpful for social enterprises to measure their social impact so that they can really understand the benefits they are bringing. This can also help them to see where improvement is needed and find ways to improve in areas that are lacking. Social impact can be defined as the impact of what the social enterprise is doing on the community of people that are affected by it.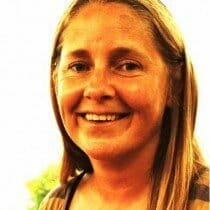 Paula Newton is a business writer, editor and management consultant with extensive experience writing and consulting for both start-ups and long established companies. She has ten years management and leadership experience gained at BSkyB in London and Viva Travel Guides in Quito, Ecuador, giving her a depth of insight into innovation in international business. With an MBA from the University of Hull and many years of experience running her own business consultancy, Paula's background allows her to connect with a diverse range of clients, including cutting edge technology and web-based start-ups but also multinationals in need of assistance. Paula has played a defining role in shaping organizational strategy for a wide range of different organizations, including for-profit, NGOs and charities. Paula has also served on the Board of Directors for the South American Explorers Club in Quito, Ecuador.